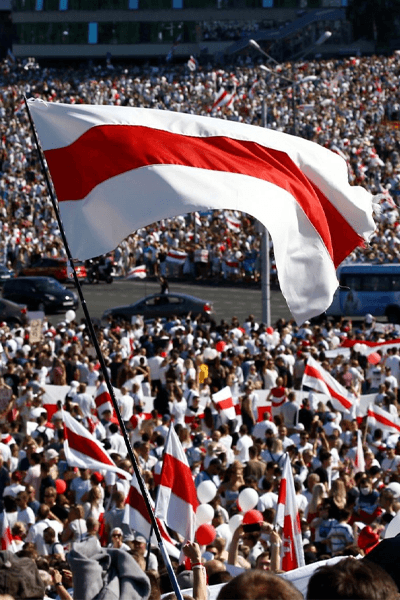 Will democracy prevail?
Belarus
Belarus' August 2020 presidential election saw widespread protests and serious fraud allegations as President Lukashenka claimed victory against popular opposition candidate Sviatlana Tsikhanouskaya. Following a brutal crackdown against protestors by security forces, will Belarus begin its transition to democracy, or will Belarusians face further repression as Lukashenka's rule falters?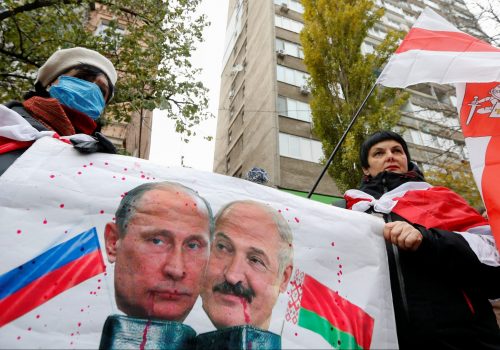 Wed, Feb 3, 2021
Vladimir Putin's decision to prop up the Lukashenka dictatorship in Belarus has forced many Belarusians to rethink their attitudes towards Russia and fueled growing support for greater European integration.
Read More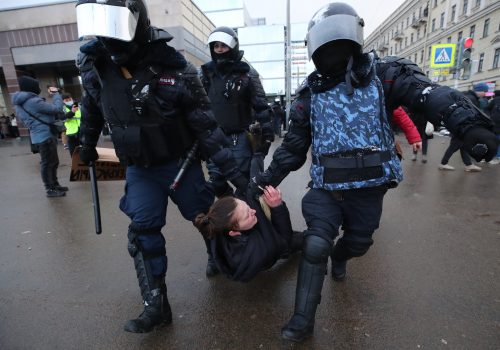 Mon, Feb 1, 2021
The recent wave of anti-regime protests in Russia have taken inspiration from the six-month pro-democracy uprising in neighboring Belarus. Will Putin repeat Belarus dictator Lukashenka's hardline response?
UkraineAlert by Vladislav Davidzon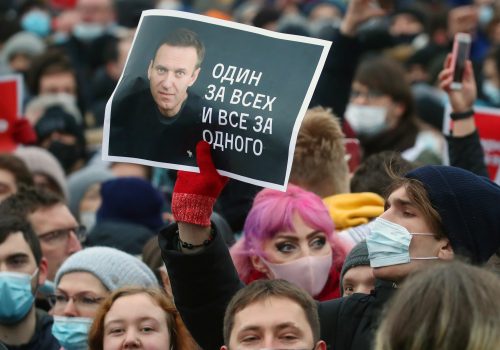 Wed, Jan 27, 2021
As Russians took to the streets across eleven time zones on January 23 to protest the jailing of opposition leader Alexei Navalny, many of them also had protests in neighboring Belarus on their minds.
UkraineAlert by Brian Whitmore
Subscribe for the latest from BelarusAlert
Receive updates for events, news, and publications on Belarus from the Atlantic Council.