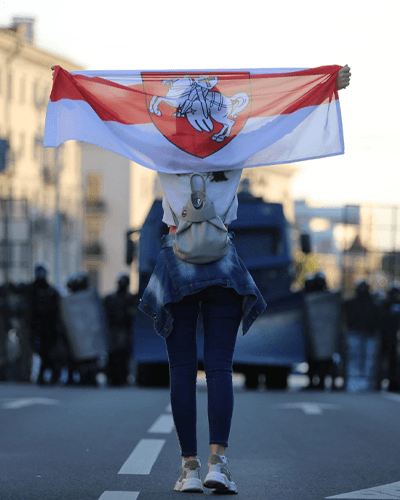 Can democracy win?
Belarus
Belarus' August 2020 presidential election saw widespread protests and serious fraud allegations as President Lukashenka claimed victory against popular opposition candidate Sviatlana Tsikhanouskaya. Following a brutal crackdown against protestors by security forces, will Belarus begin its transition to democracy, or will Belarusians face further repression as Lukashenka's rule falters?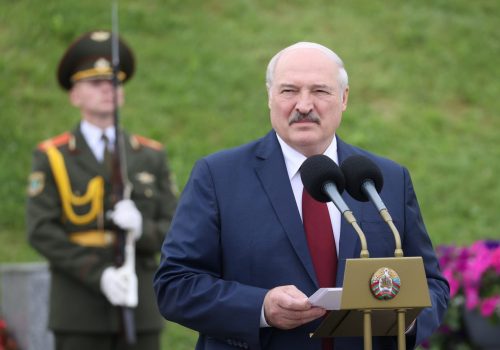 Wed, Jul 7, 2021
The autocratic regime of Belarus dictator Alyaksandr Lukashenka is intensifying its ongoing cold war against Europe via a series of threats to block trade routes along with ongoing moves to flood the EU with illegal migrants.
Read More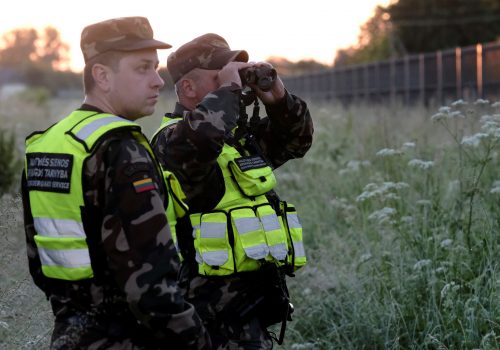 Wed, Jun 30, 2021
Kremlin-backed Belarus dictator Alyaksandr Lukashenka has recently begun weaponizing migrants in his escalating confrontation with the European Union and neighboring countries Poland, Latvia, and Lithuania.
UkraineAlert by Brian Whitmore

Wed, Jun 23, 2021
Europe's last two dictators know that if one should fall, the other will find himself in a perilous position. They may not necessarily like it, but Putin and Lukashenka are now locked in an authoritarian alliance.
UkraineAlert by Jan Pieklo
Subscribe for the latest from BelarusAlert
Receive updates for events, news, and publications on Belarus from the Atlantic Council.