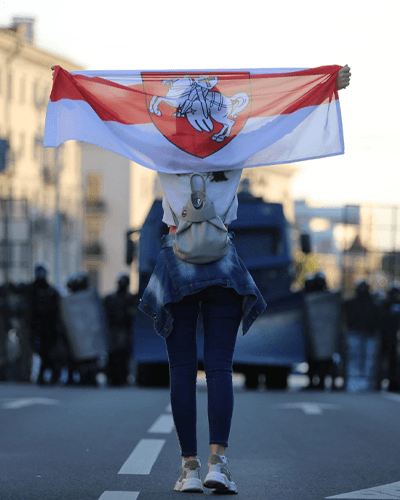 Belarus
Belarus' August 2020 presidential election saw widespread protests and serious fraud allegations as President Lukashenka claimed victory against popular opposition candidate Sviatlana Tsikhanouskaya. Following a brutal crackdown against protestors by security forces, will Belarus begin its transition to democracy, or will Belarusians face further repression as Lukashenka's rule falters?

Wed, Sep 15, 2021
The accelerating military merger between Russia and Belarus is dramatically altering the regional security equation and creating an authoritarian army on the European Union's eastern frontier.
Read More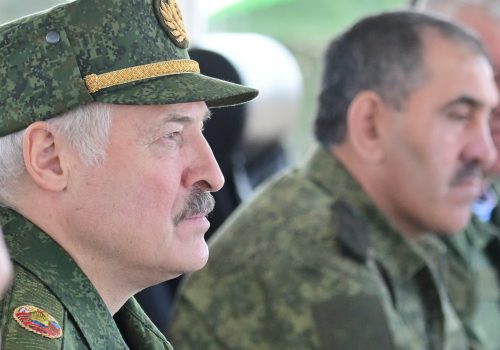 Tue, Sep 14, 2021
Belarusian dictator Alyaksandr Lukashenka's growing dependence on the Kremlin is allowing Vladimir Putin to expand his military presence in Belarus and creating a new front in Russia's hybrid war against Ukraine.
UkraineAlert by Lisa Yasko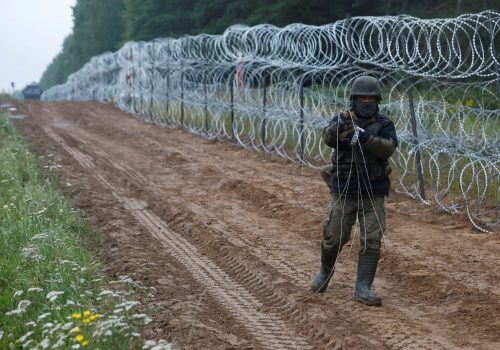 Wed, Sep 8, 2021
Kremlin-backed Belarusian dictator Alyaksandr Lukashenka's weaponization of illegal migration has forced neighboring EU members to introduce tougher border restrictions and led to talk of a new Iron Curtain.
UkraineAlert by Brian Whitmore
Subscribe for the latest from BelarusAlert
Receive updates for events, news, and publications on Belarus from the Atlantic Council.