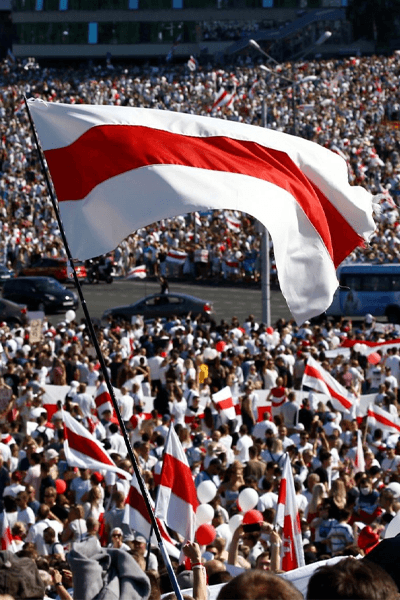 Will democracy prevail?
Belarus
Belarus' August 2020 presidential election saw widespread protests and serious fraud allegations as President Lukashenka claimed victory against popular opposition candidate Sviatlana Tsikhanouskaya. Following a brutal crackdown against protestors by security forces, will Belarus begin its transition to democracy, or will Belarusians face further repression as Lukashenka's rule falters?

Mon, Nov 9, 2020
As the world prepares for a Joe Biden presidency, there are expectations in Belarus that the coming change in US leadership will mean greater American support for the country's pro-democracy uprising.
Read More

Mon, Nov 16, 2020
The pro-democracy uprising in Belarus passed the one hundred day mark in mid-November with protests refusing to cease despite a fresh escalation in state violence and record numbers of daily detentions.
UkraineAlert by Vladislav Davidzon

Wed, Nov 4, 2020
The pro-democracy uprising in Belarus against the rule of dictator Alyaksandr Lukashenka has been called a national awakening, but huge challenges lie ahead as the country's transformation continues.
UkraineAlert by Vladislav Davidzon
Subscribe for the latest from BelarusAlert
Receive updates for events, news, and publications on Belarus from the Atlantic Council.