Upon the passing of the US Inflation Reduction Act (IRA) into law last summer, a wave of panic shook European capitals over concerns that European green industries would relocate to the United States. The tension is understandable: while navigating an unprecedented energy crisis and a war at its border, Europe is finding its clean industries increasingly squeezed by US—and Chinese—industrial power.
In response, the European Commission unveiled its own green industrial policy: "a Green Industrial Plan (GIP) for the Net-Zero Age," followed by a newly announced subsidy scheme for the solar panel, battery, wind turbine, electrolyzer, and heat pump industries. Although the GIP and subsidy scheme were drafted in reaction to the IRA, future EU green industrial plans should use the IRA as an opportunity for the European Union and the United States to collaborate in specific segments of clean industrial value chains: batteries and their critical raw materials, as well as electrolyzers. Challenging China's historical dominance across clean industries will be difficult and costly, and as tensions mount, Europeans and Americans have everything to gain from working together.
The IRA: A massive shift in clean global value chains
The IRA was itself meant to address decades of Chinese, and to a lesser extent, European, domination in five industries: electric vehicles (EVs), batteries, wind, solar, and emerging technologies like green hydrogen production and carbon capture. China grew its influence through heavy government investments, protectionist policies, an increasingly integrated internal market, and low labor costs. In September 2020, Xi Jinping announced a new net-zero plan designed to give Beijing an insurmountable lead in clean industries. Since then, Chinese investments in clean manufacturing have accelerated dramatically, reaching 91 percent of global clean manufacturing investments in 2022. Meanwhile, European clean industries developed from a set of policies incentivizing the decarbonization of industries (notably via the Emissions Trading System, or EU ETS), an environmentally minded internal market, and a skilled labor force.
But through $369 billion worth of tax credits and funding support (and potentially much more), the IRA will dramatically shift the economics of clean energy technologies and EVs in the United States and the rest of the world. Among the policies that have caused friction with US trade partners, the IRA could provide upfront investment tax credits for up to 70 percent of investment costs for renewable energy technologies, and halve the generation costs of onshore wind and solar. The federal government will also provide $7,500 for any American wishing to purchase a new EV, including incentives with domestic content requirements. Already, there are numerous industrial actors responding to these requirements by pledging new or expanded US-based production, such as Enel in solar, Hyundai in EVs, and Panasonic in batteries.
Given the economic disruption the IRA may cause for Europe's EV and green industries, the GIP was designed to mimic some IRA provisions and play on the EU's existing comparative strengths in response. This includes simplifying regulation and loosening state aid rules, as well as investing in skills training and securing critical raw material sources. The plan also plays to the European Union's primary strengths in its highly skilled workforce and existing regulatory incentives—such as the EU ETS and the upcoming Carbon Border Adjustment Mechanism (CBAM)—to ensure existing decarbonization plans remain on track. The new EU subsidy scheme for green industries was similarly meant to match the IRA's own subsidies, but make it comparatively easier for European companies to acquire aid.
However, where Europe faces greater challenges in implementing its industrial plan is its lack of fiscal firepower compared to the United States, as well as a deficit in administrative capacity due to the EU's supranational structure to accelerate and simplify regulation. Furthermore, the new subsidy rules are not meant to apply beyond 2025, as European Commissioner for Competition Margrethe Vestager earlier insisted that such measures would be "targeted, temporary and proportionate." The transitoriness of the subsidy scheme, which was meant to prevent states like France and Germany from benefitting disproportionately compared to other EU member states, likewise reflects more broadly how the European Union still lacks a cohesive, sweeping energy strategy that is integrated between member states, reducing its own internal market strengths.
The IRA will impact different industries in different ways. For some, such as wind, Europeans will retain their lead. In other industries, like battery production and emerging technologies like green hydrogen generation, localizing what would have been European production in the United States will be a no-brainer. Understanding how the IRA will reshuffle US, Chinese, and European positions in these global value chains will be critical to finding where it makes sense for the transatlantic alliance to collaborate closely.
Solar and wind: Lessons from history
In the solar photovoltaic (PV) market, even if the US and Europe coordinated more, China's outright dominance would be hard to challenge on the international stage. But whereas European policymakers seem to have generally given up any hope of reviving domestic PV production following the collapse of solar PV in Germany, US policymakers have taken a more assertive role in encouraging the growth of its own PV production. The IRA tax credits will make domestic module production competitive, but not exports. For US PV producers, this relative barrier to exporting is somewhat mitigated by exponential growth in domestic demand. For Europeans, it means continued reliance on Chinese manufacturing in the near future, even with the ongoing implementation of the GIP and subsidy scheme.
In contrast, European producers have maintained their lead in wind energy production and will likely continue to do so. The region remains a leader in patents for wind technologies, and has the largest pool of start-ups. While the IRA emphasized investments in offshore wind energy, Europe would have retained its own strong lead in its existing base of offshore windfarms and the installation of offshore wind turbines even without the introduction of the subsidy scheme, which directly impacts wind energy technologies. As well as that, wind is traditionally harder to displace as an industry due to its high transportation costs. By supporting the training of skilled workers, simplifying the regulatory environment, and accelerating permitting processes, the GIP will provide a welcomed boost to the European wind industry, at a time when China increases its export capacities.
Electric vehicles: a long awaited catch-up in the United States
The United States has lagged behind its peers in EV market share, with EVs making up 20 percent of car markets in Europe compared to 6.5 percent in the United States. This leaves room for greater uptake in the latter. Moreover, there are extraordinary growth prospects for EVs around the globe, reinforced by the recent European Parliament vote to ban sales of combustion engine cars by 2035—likely meaning that there will be "enough [EVs] to go around." But it remains to be seen whether knowledge, engineering and R&D capacities will move away from Europe and China to the United States. For now, and despite calls from France and Germany to ramp up support for European EV producers, Europe's green industrial plan and subsidy scheme do not clearly define their support for the industry. Instead, the GIP and scheme have focused mainly on the key component of EVs: batteries.
A new arms race? Batteries and electrolyzers
The battery sector, an essential component of the energy transition, will be the key area of US and European competition with China. Given its strategic importance, the United States and Europe have both placed local battery production high on their wish lists, with the latter creating a European Battery Alliance in 2017. Yet China dominates the critical raw material supply chains required for batteries, producing fifteen times as much lithium as the United States and refining and exporting 80 percent of the world's cobalt in 2020. The IRA's strict domestic content and sourcing requirements limit supply chains to free trade partners and exclude "foreign countries of concern" (primarily China and Russia). This would place European carmakers, overly dependent on offtake agreements with Chinese suppliers, in a difficult position.
Dramatically reducing dependence on China for battery ecosystems will be costly. Due to vertical integration, economies of scale, and long learning curves, China's battery industry is now competitive even without national policy support. The IRA would essentially duplicate existing (but Chinese dominated) battery supply chains at huge costs, and the EU subsidy scheme would likely run into similar issues.
For electrolyzers, vital to producing clean hydrogen and decarbonizing heavy industries, Europe and the United States are keen to develop their own domestic production capabilities in the face of cheaper Chinese products. In this race, the GIP will add another string to Europe's bow. An upcoming Critical Raw Materials Act will seek to secure the supply of minerals, while additional funding and faster permitting will accelerate the deployment of battery and electrolyzer manufacturing in Europe. The subsidy scheme will further incentivize European battery and electrolyzer producers to retain and ramp up their investments in the region as well.
For Europe and the United States, a "join or die" moment
Given the large investment needs, US policymakers and their European counterparts have everything to gain from joining forces and designing new win-win partnerships. Building domestic capabilities in electrolyzers, battery manufacturing and their supply chains, and reducing their dependencies on China will be extremely costly.
In fact, China is ramping up its own investments. In 2022, China invested over 500 billion dollars on clean industries (about 3 percent of its GDP). In comparison, Europe spent 4 percent of its GDP on measures to shield its consumers from rising energy costs, a much higher proportion than the share of spending implied by the IRA with respect to US GDP (likely around 1-2 percent). Consequently, the European Union has demonstrated a capacity to make large-scale investment decisions, but it is running out of momentum to continue doing so (even with its newly announced subsidy scheme) due to how much it has already spent in response to the energy crisis.
Instead of igniting undue competition, the IRA should be used as a platform to build new mutually beneficial agreements. Policymakers on both sides of the Atlantic should build on the success of the low-carbon steel and aluminum agreement and anticipate tensions around the CBAM. A recent proposal to design a transatlantic "buyers club" for critical raw materials in battery production is a step in the right direction. The United States and European Union could also use the discussions sparked by the IRA, GIP, and EU subsidy scheme for green industries to work closer together to agree on common global norms, reducing Chinese influence over international standards.
Without transatlantic coordination, the United States and European Union may become mired in a trade war over the EV and green industries, which would render them both vulnerable to climate change and growing authoritarian control over the global decarbonization consensus. It is crucial for the United States and Europe to agree on collaborative industrial policies that would at least challenge Chinese dominance in green industries to ensure existing decarbonization efforts are not derailed by trade disputes and Europe's economic anxieties do not come to pass.
Théophile Pouget-Abadie is a nonresident fellow at the Atlantic Council's Transform Europe Initiative and policy fellow at the Jain Family Institute.
Francis Shin is a research assistant at the Atlantic Council's Europe Center.
Jonah James Allen is a nonresident fellow at the Atlantic Council's Transform Europe Initiative and research fellow at the Jain Family Institute.
Meet the authors
Related content
Learn more about the Global Energy Center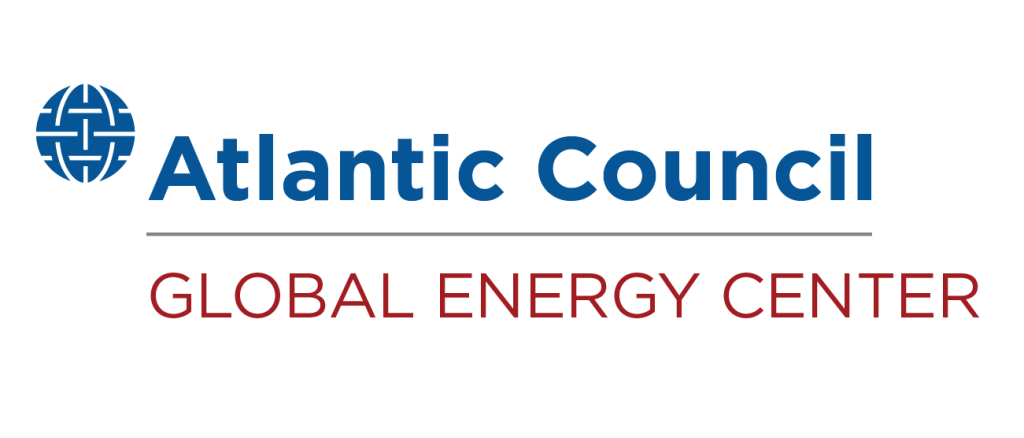 The Global Energy Center develops and promotes pragmatic and nonpartisan policy solutions designed to advance global energy security, enhance economic opportunity, and accelerate pathways to net-zero emissions.