A year after Russia's biggest pipeline network to Europe was sabotaged, Europe is making great strides toward its target to terminate Russian gas imports by 2027. Moscow's energy war has had the unintended consequence of proving to Europe that it can manage without Russian gas, albeit at the considerable cost of having to buy liquefied natural gas (LNG) at high market prices.
The future of Gazprom's piped deliveries to Europe looks bleak, as the last remaining flows pass through Ukraine and Turkey. However, offshore deliveries tell a different story: Europe has no binding timeline for phasing out Russia's growing LNG exports. Russia uses its energy revenues—including from LNG—to sponsor the war. Reducing this income will be critical to bringing Ukraine closer to victory and for securing Europe's energy system.
Meager in comparison to pre-war oil and pipeline gas revenues, LNG is still important for Moscow's budget and fuels bloody atrocities in Ukraine. Russian global LNG exports stood at $21 billion in 2022 with European consumers purchasing roughly half of these volumes. Left with limited options to replace ground transit, Moscow aims to capture 20 percent of the global LNG market by 2035, more than double its current share. But this can only be achieved with technologies Russia does not possess. Sanctions prevent Western firms from sharing these technologies, but Chinese players could—and seemingly are—stepping in.
While Russia's own decisions have greatly reduced pipeline flows, current European Union (EU) sanctions have done relatively little to limit the purchase of Russian natural gas, especially in comparison to oil. Attempting to address sanctions' relative lack of effectiveness on gas volumes, European ministers and commissioners have individually called for a ban on Russian LNG in order to reduce Moscow's war-sustaining exports. In March 2023, European Energy Commissioner Kadri Simson encouraged firms to stop purchasing Russian LNG. Shortly after, Spanish Energy Minister Teresa Ribera appealed for there to be no new contracts with Russian LNG suppliers.
Europe is well-positioned to terminate consumption of Russian LNG quickly, although prevailing market volatility and nervousness ahead of winter—unlikely to be as mild as the last—could make a ban politically unrealistic before the end of 2023. However, a path toward codified curtailment of Russian LNG purchases is feasible starting in early 2024. Similar to the oil price cap roll-out, maintaining a unified approach is vital for removing incentives for other countries to buy Russian LNG or provide Russian firms with needed technology.  
When the EU does ban Russian LNG imports, it should ensure that its current ban on exporting liquefaction equipment is broadened to any kind of LNG technology sharing. The bloc must also limit the export of equipment via third countries by invoking the anti-circumvention tool, a key innovation of the eleventh sanctions package published last June.
The EU could sanction Chinese entities that help Russia build its LNG capacity. So far, however, the bloc has only blacklisted Chinese entities involved in assisting Russia's war effort. Extending the practice to a small number of entities investing in Russian LNG capacity would signal that, by assisting strategic sectors in the Russian economy, Chinese firms would compromise their ability to work with European businesses.
These expanded sanctions would curtail Russian LNG exports to Europe and impact the country's large-scale natural gas liquefaction capabilities. To keep selling its gas to European markets, Moscow would be forced to send more supplies through Ukraine's transmission system, which charges transit fees. While this is not a desired long-term outcome for the region, as long as Europe is buying any natural gas from Russia in the immediate future, Ukraine should capitalize on those sales until full decoupling is achieved.
Sanctioning Russian LNG would undermine the country's goal to grow its exports, diminishing its ability to weaponize another energy supply and bankroll the assault on Ukraine. A tiered approach to hamstringing Russia's LNG industry would achieve this goal while maintaining market stability. 
Olga Khakova is the deputy director for European energy security at the Atlantic Council Global Energy Center
Charles Lichfield is the deputy director and C. Boyden Gray senior fellow of the Atlantic Council GeoEconomics Center
Meet the authors
Related content
Learn more about the Global Energy Center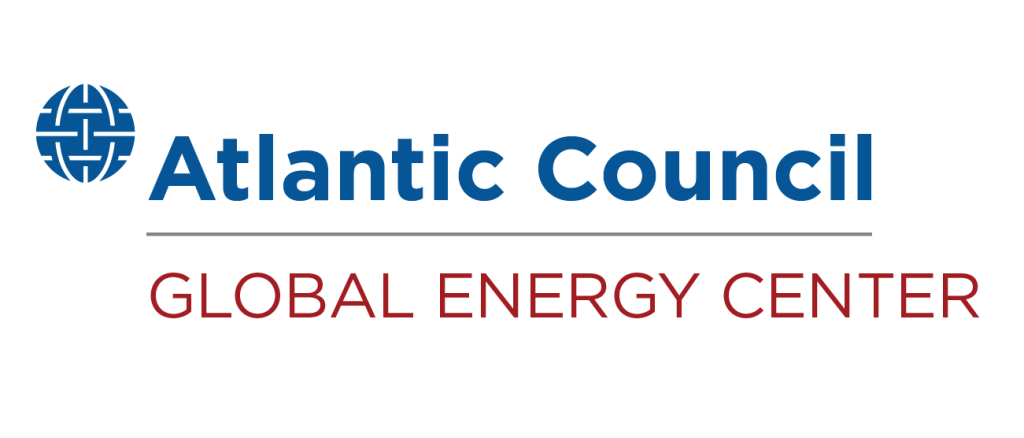 The Global Energy Center develops and promotes pragmatic and nonpartisan policy solutions designed to advance global energy security, enhance economic opportunity, and accelerate pathways to net-zero emissions.