Watch the full event
For Guyanese President Irfaan Ali, his country's drive for greater national and regional self-reliance was a necessity after the global shocks resulting from the COVID-19 pandemic and the war in Ukraine. "The war in Ukraine justified what COVID taught us," which was that "when crisis hits the world, borders become closed."
It was this lesson, Ali said, that motivated Guyana's ambitious push to become a regional exporter of grain and fertilizer within the next few years. "After that, the CARICOM [Caribbean Community] region realized that we now have to move aggressively on self-sufficiency," to solve issues like food and energy security.
While global crises spurred Guyana's moves toward reducing dependence on imports, Ali also highlighted his country's agenda for playing a greater role in global institutions. "We see ourselves as part of the global community in which we must be able to shape conversation," he said.
The Caribbean country of less than one million people has seen its global profile rise along with its recent oil boom. Ali wants to help set the agenda at the upcoming United Nations (UN) Conference of the Parties (COP28) on climate change and seeks to use Guyana's term on the UN Security Council to focus attention on issues affecting smaller countries to "ensure the challenges of all the world" are represented.
Below, find more highlights from Thursday's discussion at the Atlantic Council, which was moderated by PBS NewsHour foreign affairs producer Zeba Warsi, in which Ali outlined his country's ambitious agenda for reducing food and energy insecurity, and helping to secure global commitments to combat climate change.
CARICOM's energy and food security
"The war in Ukraine has brought tremendous global challenges," said Ali, including shortages of food. This, he said, prompted major investments in domestic food production. "We have decided that we are going to become self-sufficient," he said, adding that "by 2027, we want to be able to supply the entire region with all the grain it requires in terms of corn and soy."
Guyana is intent on "creating a food hub" domestically and reducing food imports into the CARICOM region through the Community's 25 by 25 initiative, Ali said, so the country can become a major food producer for both regional and global markets. "One of the difficulties" in achieving this, he said, "is resolving trade barriers within the region itself."
Likewise, Ali said, he wants to "position Guyana as an important hub for regional energy security." His economic agenda also entails diversifying the Guyanese economy away from fossil fuels as part of the country's Low Carbon Development Strategy 2030. "Revenue from oil and gas must be used to build an economy and a country that is not dependent on oil and gas."
A new approach to climate talks
Ali identified some "fundamental issues" that he said should be sorted out before COP28 begins in late November, including a common position on adaptation, the development of a mature carbon market, and climate finance pledges. Ali also called for representatives of CARICOM countries to serve on the boards of financial institutions, which he said would ensure "their interests are better represented."
Guyana's president said he wants a "restructuring of the approach" of COP negotiations. "The [world] leaders speak up front and they leave," he said. Instead, Ali argued, leaders should "come at the end after the negotiations to break deadlock" and play a more "meaningful role in finding the solutions."
Ali advocated what he called a "balanced discourse" on achieving net-zero emissions, which he said must not discount the interests of oil and gas producers and investors. "Any conversation on this matter that locks out" these stakeholders, he said, "is not a conversation that can result in the type of policy formulation that is necessary."
Guyana has the "credentials to champion" this approach, Ali said, because the country is "strong in both areas"—oil and gas production as well as environmental issues.
Guyana's global engagement
"We are a strong believer in multilateralism," Ali said. He said that the African Union's inclusion into the Group of Twenty (G20) was a "welcome development," as "every space that the developing world is given to have our voices heard" is a "positive gain for the vast majority of people."
Within these multilateral institutions, Ali highlighted the importance of addressing global inequality and economic competitiveness. "We can have a world in which the people are placed in front of policies," he said. "That is what we want to bring to the table on the Security Council."
Advocating for his region, Ali also urged the UN to agree on a resolution on the humanitarian crisis in Haiti: "Haiti has not been getting the type of global attention it deserves in this time of crisis."
---
Daniel Hojnacki is an assistant editor on the editorial team at the Atlantic Council.
Watch the full event
Further reading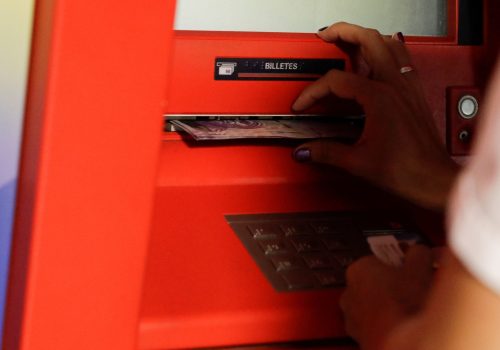 Wed, Sep 6, 2023
Issue Brief By Wazim Mowla
To bolster financial inclusion in the Caribbean, the United States must treat corresponding banking relationships as a public good.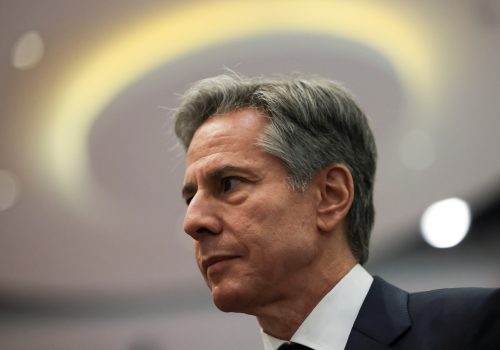 Fri, Jun 30, 2023
New Atlanticist By Wazim Mowla
The US secretary of state heads to Trinidad and Tobago and Guyana, building on recent Biden administration outreach to the region. But if he arrives with little to announce, frustration is likely to brew.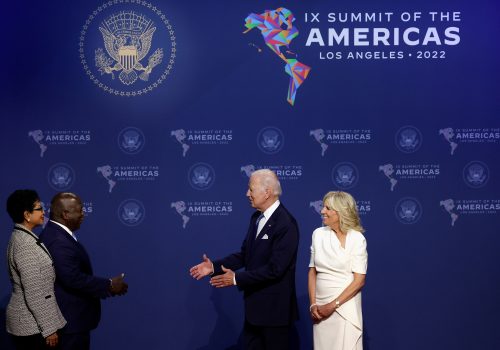 Tue, Jan 24, 2023
New Atlanticist By Wazim Mowla
Last year, the United States was in listening mode; but this year, the United States must make it a priority to support the Caribbean—or someone else will.