Lithium drives the energy transition. Will Chile's plan to nationalize production be a speed bump?
Chilean President Gabriel Boric caused a jolt on April 20 when he announced plans to partially nationalize his country's lithium industry. This decision would grant the government 51 percent control of the country's lithium production via a state-owned company created to oversee and participate in the mineral's entire production cycle. The announcement generated controversy in Chile and abroad, with a range of key players speaking in favor or against the initiative. While it is true that instances of nationalization of natural resources often result in debilitated industries, Chile's strong institutions, recognition of the imperative to partner with private industry, and previous success with mineral nationalization ventures create a positive outlook for the country's ability to deliver. While this may be the only path forward for the lithium industry to progress, policymakers should exercise caution with similar approaches to other industries.
Chile is one of the highest-volume lithium producers in the world, producing 26 percent of global supply in 2021, and possesses the world's largest proven reserves. With the energy transition underway and demand for the metal estimated to increase by 450 percent through 2050, the country is uniquely positioned to benefit from a technologically and commercially mature lithium industry that, to date, has struggled to grow.
While the nationalization of resources in Latin America regularly raises alarms within demand centers and investor groups, Chile has demonstrated success in nationalizing its other abundant mineral resource—copper. Codelco, Chile's state-owned copper company, has high technical expertise and standards with its main issues deriving from its misfortune of declining resources, not from mismanagement. Chile currently ranks thirty-fourth and thirty-third on the Atlantic Council's Freedom and Prosperity Indexes, respectively, reflecting its institutions' strong commitment to transparency, accountability, and integrity in economic, political, and legal spheres. While Codelco's past success could steward the creation of Chile's state-owned lithium business, there is limited precedent that this approach could benefit other industries.
Opponents of the initiative argue that the move could jeopardize foreign direct investment in lithium development in the country and 'kill the golden goose' for Chile's economic diversification. However, the decision to nationalize could deliver overdue clarity and provide transparent foundations upon which industry development can proceed, providing businesses and investors with a degree of certainty for future operations and arguably more predictability than had existed previously. Boric has stressed that no existing contracts will be altered without being the "fruit of an agreement" with SQM or Albemarle, the two existing lithium mine operators—and that existing contracts will otherwise be respected.
This announcement extends beyond national economics. Boric's administration designed the proposal to directly address longstanding grievances, such as inequality and water rights, that were highlighted during Chile's Estallido Social in 2019. While Chilean state-owned enterprises have a complicated history concerning the well-being of local communities, this plan's priority and primary purpose is to ensure that the population benefits from the lithium boom.
For instance, Chilean Minister of Mining Marcela Hernando announced that private companies that want to take advantage of lithium must do so by direct lithium extraction (DLE) and not through brine evaporation, a system that involves an ecologic loss of two million liters of water for each ton of lithium carbonate produced. This comes in direct response to Chile's decades-long drought, which has led to anxiety from local communities, particularly in the Atacama Desert, regarding lithium brine extraction's intense water use. Interestingly, DLE technology companies have said that state support could prove beneficial for growing this technology in Chile's lithium operations.
The expertise and infrastructure of existing private-sector enterprises will be a continuing feature of Chile's lithium industry for the foreseeable future.
Provided that the national lithium company will partner with private lithium firms already operating, this initiative is also set to enhance the public-private partnership model, which according to the administration is key to the successful implementation of the national lithium strategy. In fact, it is necessary to include the private sector in this venture, as the process of identifying reserves, as well as progressing from brine to lithium carbonate—the product that is exported—is technologically intensive. The expertise and infrastructure of existing private-sector enterprises will be a continuing feature of Chile's lithium industry for the foreseeable future. 
In this scenario, the United States has the unique opportunity to collaborate with Chile to make the most of its natural resources while identifying ways to establish regional supply chain partnerships. As one of the United States' free-trade agreement partners in the region, Chile represents a strong partner to promote the diversification of supply chains for raw materials associated with the manufacturing of electric vehicle batteries, in line with the goals of the Inflation Reduction Act.
More broadly, Chile has the potential to participate as a valued partner in creating a more robust, diverse, and resilient global supply chain ecosystem as the new energy system develops. To realize this vision, Washington should not treat Chile's nationalization of lithium as an impediment, but rather distinguish it from other nationalization trends in the region. Engagement with Chile in building this partnership should focus on maximizing the value of the country's resources. By the same token, Chile's inclusion in these partnerships will be part and parcel of ensuring that it feels it is obtaining the best deal from its resources for its economy and citizens, a precursor for obtaining the political consensus for its lithium industry to bring critical supplies to global markets.
Existing mechanisms such as the Americas Partnership for Economic Prosperity and the Minerals Security Partnership present ideal fora to engage with Chile through remaking those supply chains. These channels can be utilized to facilitate private-sector-public-sector interactions between lithium industry participants and the government of Chile as well as the new national business.
Chile's national lithium strategy, if successful, could serve as a model for natural resource exploitation across the region. However, it is too early to extrapolate this historically successful approach of nationalization from mining to other industries. Such international collaboration, and facilitation of public-private partnerships, may yet facilitate the sustainable and equitable development of this particular industry that has struggled to scale.
---
Ignacia Ulloa Peters is an assistant director at the Atlantic Council's Adrienne Arsht Latin America Center.
William Tobin is a program assistant at the Atlantic Council Global Energy Center, where he focuses on energy and climate policy.
Further reading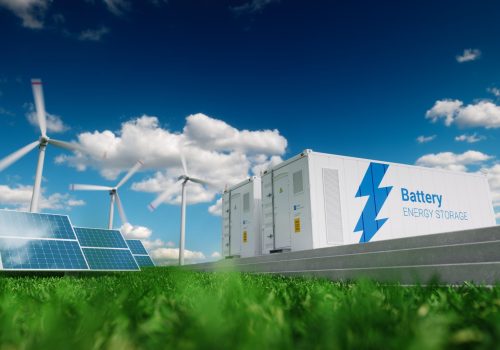 Tue, Sep 13, 2022
In-Depth Research & Reports By Reed Blakemore, Paddy Ryan, William Tobin
In an ecosystem of growth for batteries for grid storage and electric vehicle applications, alternatives to the lithium-ion battery chemistry may play an increasing role in alleviating supply chain woes and enabling deep decarbonization.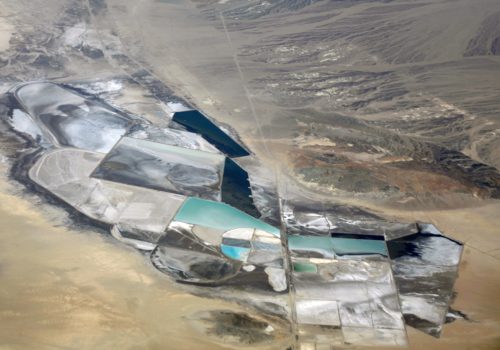 Mon, Aug 8, 2022
EnergySource By Reed Blakemore, Paddy Ryan
The Inflation Reduction Act's consumer electric vehicle tax credit will create strong demand for alternative minerals, sourced and processed outside of existing supply chains. The ability for these alternative supplies to meaningfully diversify mineral value chains hinges on further investment and policymaking effort.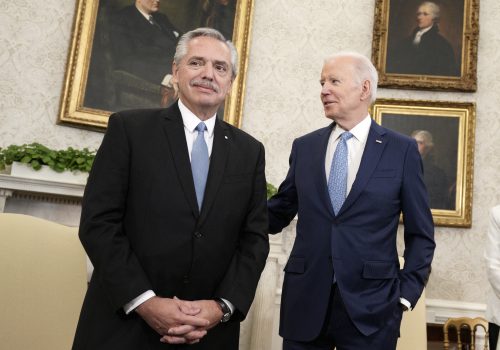 Fri, Mar 31, 2023
New Atlanticist By Isabel Bernhard
Two issues—lithium and China—seem to have been sidestepped when Argentine President Alberto Fernández visited US President Joe Biden in Washington this week, but both are critical to the future of US-Argentina relations.