Watch the full event
To better compete in the global energy arms race with China, the United States has a not-so-hidden weapon, according to the chairman of the US Senate energy committee: Hydrogen.
"If you want to be the superpower of the world, you have to be self-reliant on your energy, and we have all the resources to do it," Senator Joe Manchin of West Virginia told Frederick Kempe, president and CEO of the Atlantic Council, at an #ACFrontPage event on Thursday.
The discussion comes at a time when energy independence has become not just an economic concern, but also a national security challenge. That reality has been underscored by the Russian war against Ukraine, as well as global supply chain concerns laid bare by the pandemic.
Read on for more of the key takeaways from their conversation, in which the chairman of the Senate Energy and Natural Resources Committee presented a vision for how US leadership on hydrogen can help fuel a net-zero future.
More than catch-up
Manchin highlighted the potential of hydrogen to enable a cleaner energy transition while maintaining US energy security. "Hydrogen basically does everything that petroleum does for you," Manchin said, noting that, unlike solar or wind, it can provide the horsepower and torque needed for planes and other heavy transportation.

China's hydrogen industry has a head start, including significant investments in the electrolyzer technologies that split water into hydrogen and oxygen, in part because it has "such an appetite for cheap energy," Manchin said. "We're still in first, maybe one-and-a-half to second generation."
Manchin stressed the United States' need to balance energy security needs with its energy transition objectives. "You cannot eliminate your way to a clean environment; you can innovate your way to it," said Manchin.
Manchin credited recent legislative packages, including the Bipartisan Infrastructure Law and the Inflation Reduction Act, as market-driven solutions that position the United States to do more than just compete with China on clean energy: "You will see us leapfrog so quickly," he said. "We cannot only play catch-up: We will surpass quicker than anyplace in the world because of our innovative and creative dynamics."
Fueling American industries
The Department of Energy recently announced that its new seven billion dollar regional clean hydrogen hubs initiative will include funding for an Appalachian hub that includes West Virginia. "We can infuse hydrogen into our coal-fired units and reduce emissions," Manchin said of his home state, which relies heavily on fossil fuels. "With gas, we can make blue hydrogen all day long."

Looking ahead, Manchin predicted fusion power will become the major global energy source for the next generation. He said he is attending a groundbreaking Friday in West Virginia for a fusion power facility at a steel plant that could come online by 2028. "That'll make the cleanest steel in the world," Manchin said.
Throughout the conversation, Manchin stressed the need to balance environmental goals with energy security. "I am not going to remove something that's dispatchable 24/7, dependable, reliable, and affordable with something that I'm betting on that only gives you five or six hours of intermittent power," he said.

Manchin added that the focus must remain on how to reduce carbon emissions while still giving people quality jobs: "We're investing more than any place else in the world on the cleanest energy for the future. And with that, you can't leave anybody behind."
Accelerating clean energy worldwide
Watching Russia weaponize energy in its war against Ukraine has led Manchin to worry even more about US dependence on China for energy and manufacturing. "I guarantee you Xi Jinping can weaponize all of those things. . . they could cripple us."

China's dominance includes processing 85 percent of the world's rare earths, critical minerals needed for batteries, solar panels, and other clean energy technologies. Manchin and other legislators adjusted electric vehicle tax credits to incentivize automakers to source materials from the United States and trusted allies, with the intent of making sure the economy isn't held captive. "That was our biggest problem," he said. "We've allowed the building blocks of the United States of America to be relied upon in areas of the world that don't have our values."

To continue its global leadership, Manchin said the United States must understand the energy needs of emerging nations and partner with them, rather than punish them. It can do so by providing incentives to adopt the latest emissions-reducing technologies in "new coal plants they're going to build anyway," Manchin said. "We entice them by giving them access to our market. . . You can't force them."
---
Nick Fouriezos is a writer with more than a decade of journalism experience around the globe.
Watch the full event
Further reading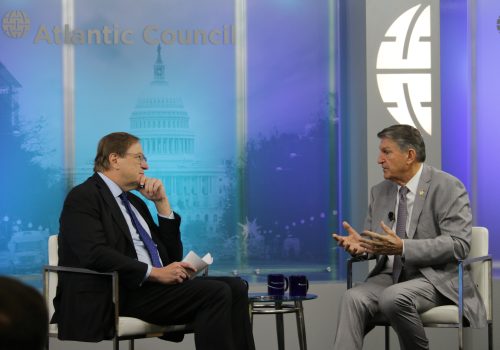 Thu, Oct 19, 2023
Transcript By Atlantic Council
US Senator Joe Manchin of West Virginia discussed US industrial competitiveness and global leadership in the hydrogen sector.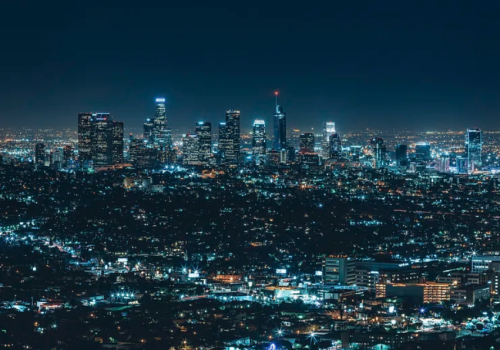 Thu, Oct 19, 2023
EnergySource By Joseph Webster, William Tobin
The US DOE announced $7 billion in funding for clean hydrogen hubs across the US, the single largest public investment in US hydrogen to date.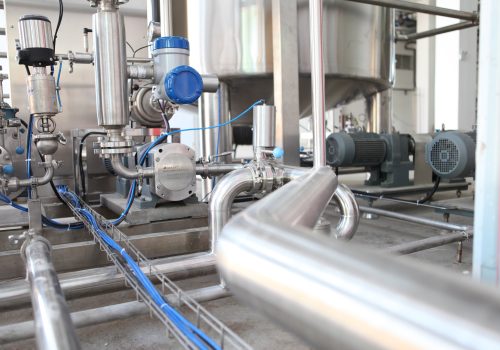 Thu, Sep 21, 2023
EnergySource By Landon Derentz
The Biden administration's momentum on bolstering the United States' significance in the global green economy must start with an inclusive approach to hydrogen tax credits.