Future of DHS Project identifies the challenges and opportunities to using biometrics at US borders
On January 31, the Scowcroft Center's Forward Defense practice and its Future of DHS Project launched an issue brief and hosted a virtual event exploring how the US Department of Homeland Security's (DHS) Customs and Border Protection (CBP) can safely utilize biometrics—identification through individual characteristics like fingerprints and facial recognition—to secure US ports of entry.
The event featured keynote remarks by CBP deputy commissioner Troy A. Miller, framing the event by outlining how biometrics can support CBP's mission. The ensuing panel, moderated by Future of DHS Project director Thomas S. Warrick, considered the challenges and opportunities to integrating biometrics into CBP operations. Featured on the panel were managing director of immigration and cross-border policy at the Bipartisan Policy Center Theresa Cardinal Brown; SAIC's vice president of DHS, CBP, and TSA border security solutions Craig P. McIntire; Forward Defense nonresident senior fellow Seth Stodder; and former CBP official John Wagner.
Troy Miller: How can biometric systems support CBP's mission?
In 2021, CBP processed approximately five hundred thousand passengers daily-only half the number seen pre-pandemic. The agency is congressionally mandated to inspect and verify all people and cargo entering and exiting the United States. With travel and trade levels rising, Miller explained the challenges for CBP to meet inspection requirements.
According to Miller, "biometric facial comparison technology is a key tool in CBP's long term vision for secure, seamless travel, and for streamlining identity verification." CBP has already implemented biometric facial comparison technology at multiple points of entry, processing over 131 million travelers.
Miller emphasized that biometric technology benefits both the airlines and travelers, reducing passenger processing times by almost 90 percent, and that CBP is committed to safeguarding privacy and maintain transparency throughout the process.
Seth Stodder: Can biometrics enhance security and facilitate lawful trade?
Stodder reflected on post-9/11 homeland security challenges – with maximized security leading up to fourteen-hour delays at US borders-he highlighted the role of biometrics in meeting what CBP commissioner Robert Bonner coined as the "twin goals" of security and the facilitation of lawful travel and trade.
CBP cannot eliminate all risks, but to achieve these goals it has taken steps to improve identification and mitigation of threats. Stodder pointed to three key elements of CBP's risk management: 1) CBP collects and analyzes information on travelers and cargo, focusing its efforts on higher and unknown risks; 2) CBP utilizes biometric technology to scan cargo and people more efficiently; and 3) strengthens its partnership with the private sector, US allies and partners, and international organizations.
John Wagner: What existing requirements and processes are in place for CBP's use of biometrics?
While DHS was mandated to collect biometric data from foreigners entering and exiting the nation following 9/11, Wagner asserted that US travel infrastructure was not built to accommodate this requirement. In 2013, CBP inherited this responsibility due to its ability to implement biometrics and other key technologies into preexisting processes.
In response to the hesitation of some Americans embracing biometrics, Wagner stressed that, while all individuals traveling and out of the country must go through security, anyone is able to opt for a manual inspection. Furthermore, he warned that the US passport remains vulnerable to imposter and criminal manipulation without a biometric component.
Craig McIntire: How should biometric systems be designed and implemented at US borders?
In designing new biometric applications, companies should strive for operational efficiency and effectiveness, speeding up processing times while also increasing accuracy. According to McIntire, facial recognition technology takes less than a second to verify a passenger-as opposed to an officer manually checking documents-and is best equipped to handle high travel volume.
McIntire also stated that agencies and companies must comply with privacy impact assessments (PIAs), which regulate requirements for data retention and biometric use. Moreover, during the testing phase of any application, stakeholders must resolve security vulnerabilities to limit malign access to and use of passenger data.
Theresa Cardinal Brown: How can the US government communicate the value of biometrics?
Brown explained that the lack of public trust in the government's use of biometrics mainly stems from a lack of understanding the technology. To counter these fears, the government must be transparent about the technology it employs and how individual information is used. Congressional and external oversight might prove helpful in building trust here.
While CBP is committed to using biometric data only for its expressed purposes, Brown recognized the importance in holding these organization that data is shared with to the same high standard.
You can watch "Biometrics at the Border: Balancing Security, Convenience, and Civil Liberties" here. To learn the latest on the Future of DHS, visit here. For more information about the Atlantic Council's Forward Defense practice, visit the website here and subscribe for more.
Madison Littlepage is a Young Global Professional for Forward Defense in the Atlantic Council's Scowcroft Center for Strategy and Security.
Read the issue brief
Explore Forward Defense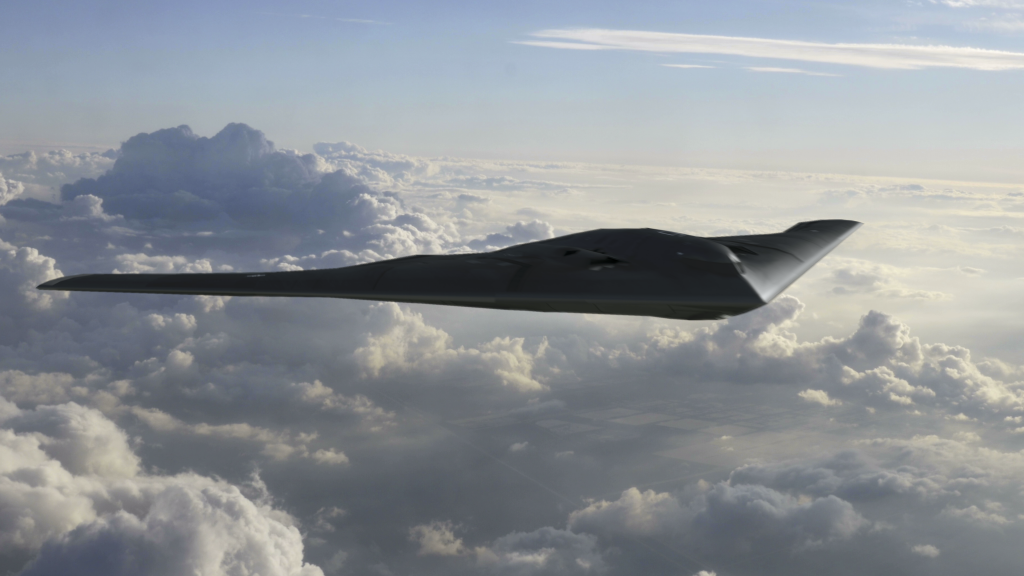 Forward Defense, housed within the Scowcroft Center for Strategy and Security, shapes the debate around the greatest military challenges facing the United States and its allies, and creates forward-looking assessments of the trends, technologies, and concepts that will define the future of warfare.