FAST THINKING: Iran sends a message
Now we know how Iran will respond to the assassination of its top nuclear scientist: with an ultimatum to the Biden administration. Tehran enacted a law today to immediately ramp up uranium enrichment—and to expel international nuclear inspectors if US sanctions aren't lifted by early February, right after Joe Biden takes office. What does the move mean?
TODAY'S EXPERT REACTION COURTESY OF
What to make of Iran's response
Reports have suggested that Israel was behind the assassination (the Israeli government itself has not commented on these allegations), but Barbara also sees Iran's announcement as a reaction to the Trump administration's policies. "The Iranians have responded in a non-kinetic way to two years of mounting US sanctions and months of Israeli provocations," she tells us.
But the move may ultimately be more aimed at the incoming Biden administration than at Trump. "It is a way to pressure Biden to keep his promise to return promptly to the [Iran nuclear deal, or JCPOA] if Iran resumes full compliance," Barbara says.
Subscribe to Fast Thinking email alerts
Sign up to receive rapid insight in your inbox from Atlantic Council experts on global events as they unfold.


Where there's hope for compromise
Barbara notes that the move is "less provocative" than other possible Iranian responses to the assassination, such as "an attack on Israelis in Dubai or on US troops in Iraq." Because of that, she says, "I remain optimistic that US-Iran diplomacy can be revived. The Europeans can help to bridge the gap until Biden's inauguration."
But she adds a warning: If it was indeed involved in the killing of Mohsen Fakhrizadeh, "Israel has to cool it with its assassinations and sabotage. The outcome of Trump's maximum pressure is clear: The Middle East is safer with the JCPOA than without."
Further reading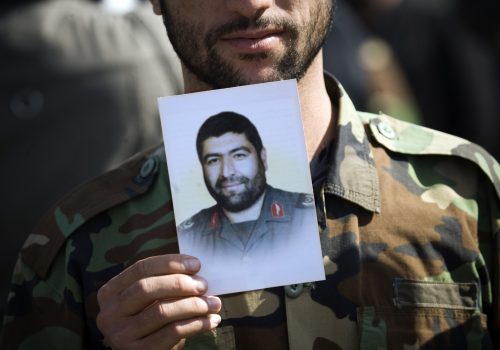 Tue, Dec 1, 2020
IranSource By Fatemeh Aman
The killing of top terrorist Omar Shahoozi has no impact on the lives of the Baluch, who are some of the poorest ethnic minority groups in Iran.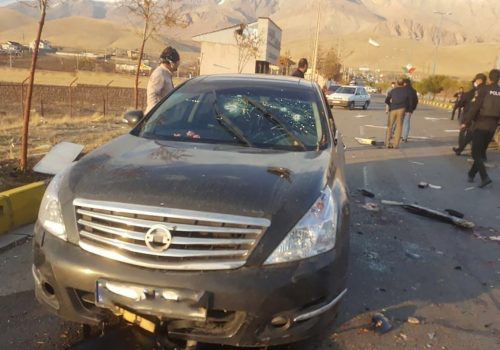 Fri, Nov 27, 2020
New Atlanticist By Holly Dagres
The assassination of an Iranian scientist has struck at the heart of Iran's nuclear program and exposed the vulnerabilities of the Islamic Republic, which failed to protect one of its most valuable assets.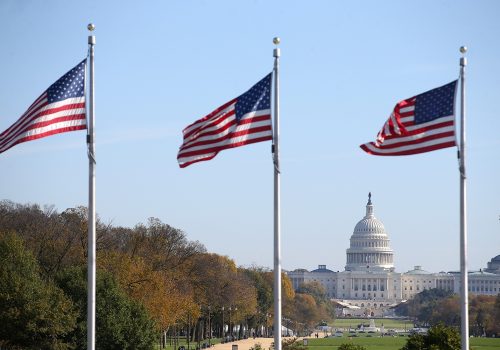 Thu, Nov 5, 2020
Fast Thinking By Atlantic Council
We don't yet know the winner of the US presidential race—and, with the count so close and the prospect of contested results, we might not for some time, but the world is already drawing lessons from the outcome. So what are the likely takeaways in foreign capitals right now?