Is Finland moving into NATO without Sweden?
It's not a spring thaw just yet. NATO's Nordic enlargement made halting progress on Friday when Turkish President Recep Tayyip Erdogan announced that he will push to ratify NATO accession for Finland in Turkey's Parliament in the coming weeks. But that leaves out Sweden, amid an ongoing dispute over Stockholm's approach to the Kurdistan Workers' Party (PKK), an internationally designated terrorist group that opposes the Turkish government. Will these potential allies have to join NATO separately? What's the thinking in Stockholm, Helsinki, and Ankara right now? We turned to our own allies—the Atlantic Council's world-class experts—for answers.
TODAY'S EXPERT REACTION COURTESY OF
Rich Outzen (@RichOutzen): Nonresident senior fellow at the Atlantic Council IN TURKEY and former military and civilian adviser in the US State Department
Anna Wieslander (@AnnwieAnna): Director for Northern Europe and former official at the Swedish Defence Ministry and Swedish Parliament  
Christopher Skaluba: Director of the Scowcroft Center's Transatlantic Security Initiative and former principal director for European and NATO policy at the US Defense Department
Behind the curtain
Both Sweden's and Finland's applications have been ratified by twenty-eight of the thirty current NATO allies, leaving only Turkey and Hungary, which continues to delay consideration in its parliament.
For Erdogan, who wants Swedish authorities to undertake extraditions and other actions against the PKK, the thumbs-up for Finland "demonstrates that Ankara's approval depends on concrete counter-terror cooperation," rather than this being a case of "simple obstinance or electioneering" on the part of Turkey's leader ahead of the country's May presidential election, Rich tells us.
But Anna contends that by green-lighting Finland without Sweden, Turkey has created "a wedge in NATO that mainly serves the interest of Russia, which benefits from a fragmented and unfulfilled security architecture in Europe."
Chris says that Finnish President Sauli Niinistö's Friday visit to Ankara to seal the deal with Erdogan "reaffirms Helsinki's all-business approach to NATO membership," which has become a national-security priority that "trumps even solidarity with its close neighbor." Given Finland's 830-mile border with Russia and memories of the 1939-40 Winter War with the Soviet Union, "the drive for NATO membership has been Finnish-led from the onset of Russia's February 2022 invasion of Ukraine, and Helsinki's calculus remains the same." 
Subscribe to Fast Thinking email alerts
Sign up to receive rapid insight in your inbox from Atlantic Council experts on global events as they unfold.


The view from Sweden
Chris says the delay Sweden is facing in joining NATO "means very little for practical purposes. Should a crisis erupt in the Baltic Sea region, Sweden could operate seamlessly alongside NATO allies."   
Even while Sweden's ratification is pending, its "defense and political integration into the Alliance is ongoing," Anna tells us, "and interestingly enough, Turkey is not blocking it." Plus, allies such as the United Kingdom have given Sweden and Finland security guarantees. "In the short term, the decoupling [of the Finnish and Swedish NATO bids] is less worrisome," she adds 
But Anna notes that if the delay drags on past the summer, it would "undermine long-term efforts and investments in collective deterrence and defense" and "make the Alliance appear politically weaker and fragmented." 
Vilnius and beyond
NATO leaders will gather in Vilnius, Lithuania in July, and Anna says that in the meantime it's important that "those allies who have ratified Sweden´s accession put pressure on Turkey to do the same."
She singles out the United States, which could agree to sell F-16 fighter jets to Turkey as a sweetener, as well as the United Kingdom, Germany, and Spain, which Anna notes "have close relationships with Turkey and could be more active than they have been so far."
Chris argues that Turkish approval of Finland can focus minds across the Alliance on resolving the Swedish question: "Erdogan is signaling to Stockholm that he can be persuaded, and a key concession—or the perception of one—that advances Erdogan's domestic political standing could break the impasse."
What would that look like? Rich says to satisfy Turkey, the onus is on Sweden to curtail "PKK membership, fundraising, and propaganda action," rather than just going after the group for violent acts. The timeline for Turkish approval of Sweden, then, is "far more likely months or years rather than weeks."
Further reading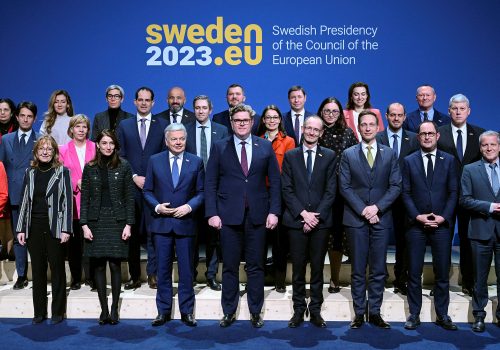 Mon, Jan 30, 2023
New Atlanticist By Franklin D. Kramer
Sweden can wield the agenda-setting powers of its presidency to push a EU security and defense budget directed toward three crucial aims: mobility, sustainment, and critical infrastructure protection.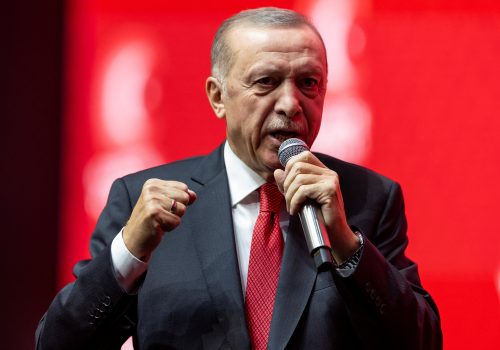 Fri, Jan 27, 2023
New Atlanticist By Rich Outzen
Turkey likely will still approve Sweden's bid for NATO membership, but not until summer and only after President Recep Tayyip Erdogan gets more cooperation against the PKK.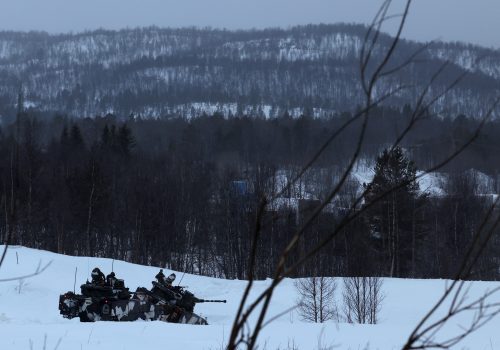 Tue, Feb 7, 2023
New Atlanticist By Eric Adamson and Minna Ålander
Finland proceeding without Sweden should be a last resort because of all the strategic and logistical difficulties it would create.