When will Sweden and Finland join NATO? Tracking the ratification process across the Alliance.
This post was last updated on January 27, 2023.
The process for Finland and Sweden joining NATO is speeding up, but there are plenty more twists and turns ahead before we reach the finish line. With this tracker, the Atlantic Council team is keeping tabs on the countries that have ratified the amended NATO treaty to welcome two new members—and handicapping the political prospects for ratification in the countries that have yet to approve the Finnish and Swedish bids.
Following a September 27 vote in Slovakia, legislatures in twenty-eight NATO countries have approved the enlargement (often by large margins), with two left to go. Here's what to expect from them in the coming months.
Current count: Number of NATO members that have ratified Finland and Sweden's accession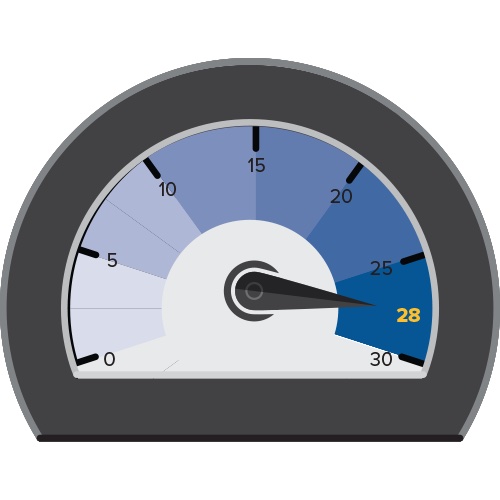 Timeline: NATO members that have approved Finland and Sweden's accession, by date of ratification
Click the left and right arrows to move through the timeline
Map: Who has ratified Finnish and Swedish accession–and who hasn't yet
Source: NATO Parliamentary Assembly
Cheat sheet: Expert intel on the next ratification debates to watch
TURKEY: Expect approval this summer, as negotiations with Sweden continue
Turkey continues to impose conditions on Swedish and Finnish accession to NATO, clearly irritating Western officials and commentators and causing a renewed kerfuffle around Turkey's role within NATO. Turkish presidential advisor Ibrahim Kalın said on January 14 that this round of Alliance enlargement is unlikely to conclude before the Turkish elections on May 14. On January 23, Turkish President Recep Tayyip Erdoğan warned Sweden not to "expect benevolence from us on NATO accession." His comment comes after several anti-Turkish provocations in Sweden, including demonstrations of support for the Kurdistan Workers' Party (PKK) terror organization, the burning of a Quran in front of the Turkish embassy, and the mock execution of an Erdoğan effigy.
Some of the Western concern could be attributed to mistranslation: Erdoğan did not rule out "support" of Sweden's accession, as much of the Western press reported. "Destek" is support, and his word choice ("hayirhahlik") is best translated as benevolence or goodwill—a little more nuanced than ruling out support. Also absent from the current round of accession reporting has been the fact that Erdoğan similarly ruled out support last May, but subsequently approved the start of talks after obtaining negotiated concessions on key concerns. This week's flare-up is another twist in a winding road that is likely to end with NATO enlargement—just not until this summer, at least.
Yet Turkish skepticism on the current applicants—primarily Sweden—does not derive from visceral reaction to public provocations. Nor, for that matter, does it derive from sheer electoral calculation, anti-free speech sentiment, or paranoid overreaction by Ankara to normal Swedish politics. NATO Secretary General Jens Stoltenberg and US Secretary of State Antony Blinken have both acknowledged Ankara's PKK concerns as real and legitimate. With over 90 percent of Turks opposing Swedish accession at present, it is hard to see why the Turkish government would miss the opportunity to nail down greater Nordic cooperation against a terrorist group it considers to be a threat to Turkish unity.
Read more from Rich Outzen, a nonresident senior fellow at Atlantic Council IN TURKEY and a former US State Department official:
HUNGARY: Orbán will take the plunge—but only at the end
The Hungarian position on support for Finnish and Swedish NATO membership is less than enthusiastic. Prime Minister Viktor Orbán will probably be the last to ratify. Yes, it's his decision and his alone. However, in the end he will ratify.
When asked about the ratification, he argues that he has to "take Turkey's sensitivities" into account. He is of the view that NATO's open-door policy is a provocation to Russia and the West's broken promise—which is bizarre given the fact that he was the one signing the Washington Treaty to bring Hungary into NATO in 1999. The timeline for ratification remains unclear.
—András Simonyi is a nonresident senior fellow at the Global Energy Center and a former Hungarian ambassador to the United States.
Further reading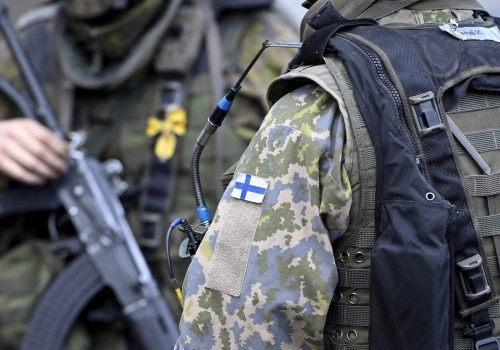 Mon, Aug 22, 2022
Issue Brief By John R. Deni
In response to Russia's unprovoked invasion of Ukraine, Finland and Sweden took the historic step of applying to join NATO. Both nations will bring modern capabilities that will help defend against malign actors. As Finland and Sweden's membership is forthcoming, Alliance leaders, NATO watchers, and transatlantic security experts need to consider how to fully integrate the new allies, include them in operational plans, and best enhance defense of a longer border with Russia.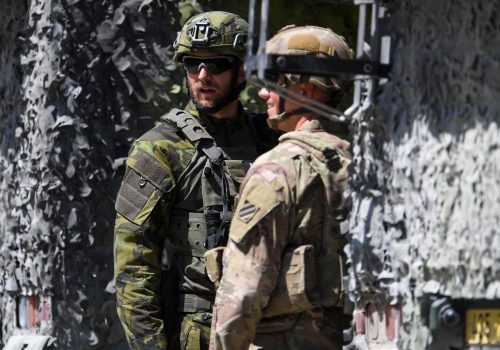 Fri, Jul 22, 2022
New Atlanticist By Hans Binnendijk, Timo S. Koster
NATO should be proud of its recent accomplishments—but now it needs to follow through.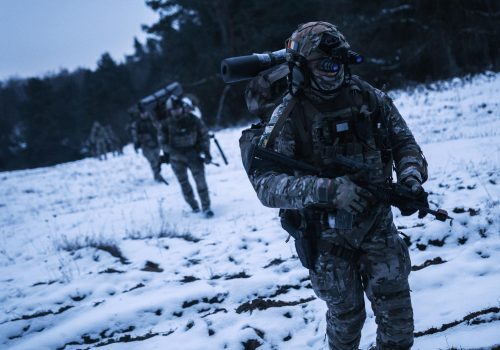 Tue, May 17, 2022
Trackers and Data Visualizations By Transatlantic Security Initiative
In the lead-up to and following Russia's invasion of Ukraine in February 2022, the United States and NATO allies have taken numerous steps to bolster allied force posture in Eastern Europe. The Scowcroft Center for Strategy and Security's Transatlantic Security Initiative has been tracking it all. Check out its interactive table and charts to visualize the changes over time.