English
Ukrainian
In advance of the next NATO Summit in Washington in 2024, a new Atlantic Council "Memo to the President," co-signed by more than 40 national security leaders, presents an array of measures that NATO can implement to help Ukraine win its war against Russian aggression, to guarantee Ukraine's long-term stability, and to fortify Europe against further Kremlin aggression that directly jeopardizes the interests of the United States and its allies.
In partnership with the Atlantic Council's Eurasia Center, the Kyiv Security Forum hosts a special event discussing the Atlantic Council's new "Memo to the president" and how NATO can set a clear path for Ukraine's membership.
Speakers
Ambassador Douglas Lute
Former US Ambassador to NATO;
Board Director
Atlantic Council
Ambassador John Herbst
Senior Director, Eurasia Center
Atlantic Council
Ivanna Klympush-Tsintsadze
Chair of the Committee on the EU Integration of Ukraine
Parliament of Ukraine
Prime Minister Arseniy Yatsenyuk
Former Prime Minister of Ukraine;
Founder and Chairman
Kyiv Security Forum
Ambassador Alexander Vershbow
Former Deputy Secretary General of NATO;
Distinguished Fellow
Atlantic Council
Moderator
Danylo Lubkivsky
Director
Kyiv Security Forum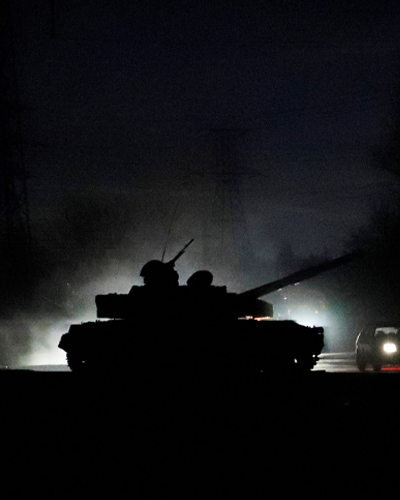 Europe in crisis
War in Ukraine
In February 2022, Moscow launched an all-out invasion of Ukraine after a months-long military build-up, threatening the country's sovereignty and its future. This existential moment for the country follows the 2014 Maidan revolution, a nexus for Ukraine's Europe-focused foreign policy and reform efforts. The ensuing Russian invasion and occupation of Crimea, aggression in Ukraine's east, and Kremlin disinformation efforts, cast a shadow over Ukraine's independence.


The Eurasia Center's mission is to enhance transatlantic cooperation in promoting policies that strengthen stability, democratic values, and prosperity in Eurasia, from Eastern Europe in the West to the Caucasus, Russia, and Central Asia in the East.