The Africa Center was pleased to host a follow-on dialogue to the 8th Tokyo International Conference on African Development on Wednesday, October 5th, 2022. Atlantic Council President Fred Kempe provided opening remarks, followed by Japanese ambassador to the US, H.E. Amb. Koji Tomita. Amb. Tomita discussed Africa's strategic importance to Japan, underlying Japan's key initiatives across the continent. "We will continue to support Africa in its recovery from the COVID-19 pandemic and beyond," he stated. Similarly, Tunisian ambassador to the US, H.E. Amb. Hanène Tajouri Bessassi, whose country hosted this year's conference, discussed the key themes of the discussions: "achieving sustainable and inclusive growth," "realizing resilient societies based on human security," and "building sustainable peace and stability by supporting Africa's own efforts." H.E. Amb. Yonetani Koji, former Director General of African Affairs and Director General of TICAD at Japan's Ministry of Foreign Affairs, then presented Japan's key initiatives underway on the African continent, stressing that "the future of the world is linked to the future of Africa."
Following the keynote remarks, Africa Center senior fellow Aubrey Hruby opened the first panel discussion on the acceleration of Africa's economic transformation. Kazuhiro Numasawa, Chief Investment Officer of the African Development Bank, highlighted recent developments in African agricultural markets. "We spend almost $45 billion in imports of food produce from all over the world," he noted. "By doing value addition across supply chains, we can definitely reduce that foreign currency expenditure." Africa Center senior fellow and CEO of SouthBridge Investment Group Frannie Leautier added to this discussion, outlining the significance of recent developments in digital economy. During the COVID-19 pandemic, "the digital economy was the one sector that attracted more money and more investment," she stated. She also addressed the importance of the youth population to economic development, saying that youth "creativity and innovation is going to drive Africa forward." These trends demonstrate positive advancements in African markets.
The second panel on providing support to African peace and stability efforts was moderated by Africa Center fellow Sarah Daly. We were happy to have Deputy Assistant Secretary of Defense for African Affairs Chidi Blyden highlight the importance of US partnership to support African efforts to peacebuilding across the continent: "I think the US can assist our partners in achieving this goal through partnership and collaboration, but I understand that the African Union and its nation states are the first point-of-call for understanding exactly what this could look like." She also emphasized that the US's security goals on the continent "cannot be achieved without understanding exactly what Africans want." Overall, the panel's discussion highlighted the importance of prioritizing African perspectives in the combat against security issues and the fight to establish lasting peace in the region.
The final panel on the deepening of sustainable and resilient societies was moderated by Africa Center fellow Jacqueline Muna Musiitwa. Hannah Ryder, CEO of Development Reimagined, shared her thoughts on the $30 billion commitment announce by Japan at TICAD8, arguing that "30 billion is important, but it is also a small proportion of what we really do need." Additionally, Ken Shibusawa, CEO of Shibusawa and Company, Inc., introduced an investment initiative which aims to "form an ecosystem for impact investing in Africa." The main targets of this fund, he highlighted, are African start-ups, Japanese venture firms looking to enter African markets, and pre-existing impact initiatives on the continent. The conversation also touched on sports legacy in Africa. Senior Director for NBA Africa Will Mbiakop emphasized that "sports have very much been embedded in our culture," and because of this, it is critical to increase investment in the African sports industry. The various industries highlighted in the conversation pointed to the interdimensional approach to deepening African resilience.
Africa Center senior director Amb. Rama Yade provided closing remarks, thanking the event's participants and noting the diversity in backgrounds and insights contributed throughout the conversations. She emphasized the role of Japan on the continent, saying that the country is "back in the arena, trying to renew its policies on Africa from Shinzo Abe's legacy." As it stands, the future of Japanese- African relations are unknown, but the outcomes of TICAD8 point to positive developments in cooperation.
Caitlin Mittrick is a young global professional at the Atlantic Council Africa Center and a graduate student at the George Washington University Elliott School of International Affairs.
At a time when China, the United States, and Russia are competing in Africa in ways reminiscent of Cold War rivalries on the continent, Japan, whose eighth Tokyo International Conference on African Development took place in Tunis from August 27 to 28, is entering the arena too.
Under the leadership of Shinzo Abe, Japan's cooperation shifted from assistance to business investment for the private sector. Prime Minister Fumio Kishida now aims to supercharge both having announced a three-year, thirty-billion-dollar, public-private commitment at TICAD8. Japan has also expressed willingness to push for a permanent African seat on the United Nations Security Council and announced that it will advocate for such a step when it becomes a non-permanent member in 2023-24.
Some see Japan and other major Asian countries as potential alternatives to China for Africa to explore as partners. Japan can take advantage of its tremendous strengths in Africa. It is neither a former colonial empire with a historic legacy nor a global power with hegemonic views. This position provides Japan free hands to explore different areas of cooperation and build an innovative relationship with the new generations of the youngest population in the world.
Welcoming remarks
Frederick Kempe, President and CEO, Atlantic Council
H.E. Koji Tomita, Ambassador, Japan to the United States
H.E. Hanène Tajouri Bessassi, Ambassador, The Republic of Tunisia to the United States

Presentation of TICAD8 outcomes
Amb. Yonetani Koji, Former Director General of African Affairs and Director General of TICAD, Ministry of Foreign Affairs for Japan
Acceleration of the economic transformation
PANELISTS
Hippolyte Fofack, Chief Economist and Director of Research, Afreximbank
Frannie Leautier, Senior Fellow, Atlantic Council's Africa Center
Kazuhiro Numasawa, Chief Investment Officer, African Development Bank (AfDB)

MODERATOR
Aubrey Hruby
Senior Fellow, Africa Center
Atlantic Council
Support of peace and stability efforts
PANELISTS
Chidi Blyden, Deputy Assistant Secretary of Defense for African Affairs, U.S. Department of Defense
Celine Pajon, Head of Japan Research, Center for Asian Studies of the French Institute of International Relations
Gilles Yabi, CEO, WATHI, West African Citizen Think Tank

MODERATOR
Sarah Daly
Non-Resident Fellow, Africa Center
Atlantic Council
Guest of honor
Nobuhiko Sasaki, Chairman and CEO, Japan External Trade Organization (JETRO)
Deepening of sustainable and resilient societies
PANELISTS
Will Mbiakop, Senior Director, NBA Africa
Kohei Muto, CEO, Double Feather Partners
Hannah Ryder, CEO, Development Reimagined
Ken Shibusawa, CEO, Shibusawa and Company, Inc.

MODERATOR
Jacqueline Muna Musiitwa
Non-Resident Fellow, Africa Center
Atlantic Council
Closing remarks
Amb. Rama Yade
Senior Director, Africa Center
Atlantic Council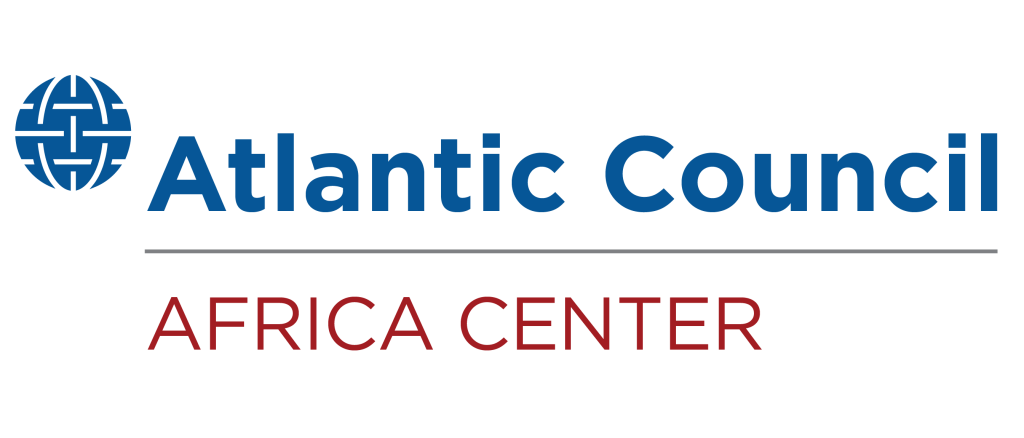 The Africa Center works to promote dynamic geopolitical partnerships with African states and to redirect US and European policy priorities toward strengthening security and bolstering economic growth and prosperity on the continent.