As the global community continues to grapple with the coronavirus (COVID-19), the Atlantic Council is open for business. Our business, meetings, and events, however, are occurring virtually. For more information, please read an update from our President and CEO.
This event has been postponed. We apologize for any inconvenience.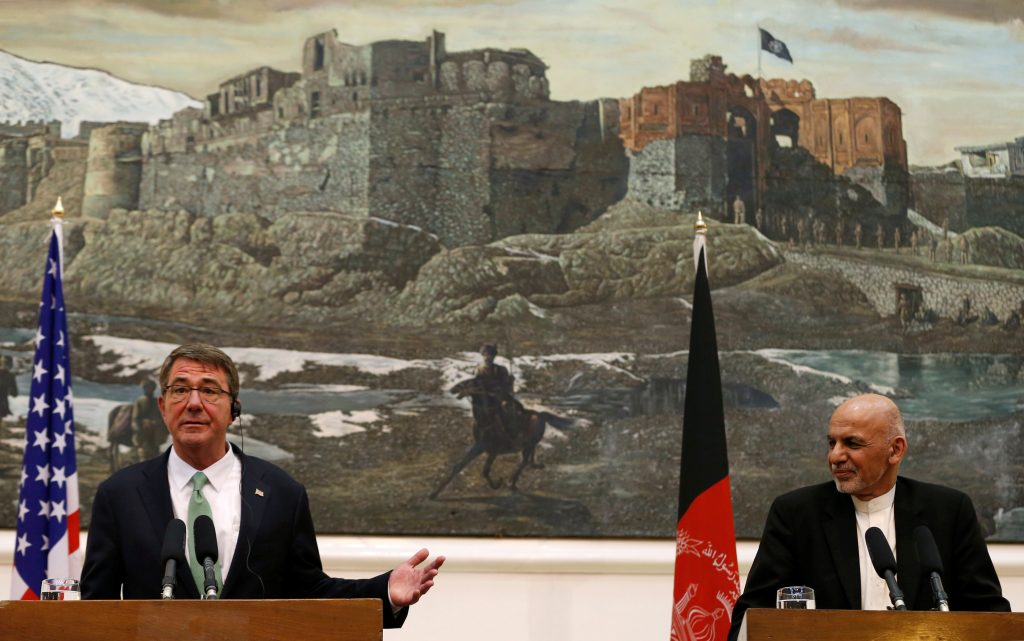 Beginning in fall 2020, high-level experts, officials, and scholars from the United States, Afghanistan, and Europe came together as part of the Atlantic Council / Rockefeller Brothers Fund Strategic Dialogues on and with Afghanistan. The goal was to look beyond the current moment and instead focus on a long-term strategic outlook that ensures stability in Afghanistan in line with Afghan, US, and European interests and values.
The trilateral dialogues were chaired by Secretary Madeleine Albright, Rector Federica Mogherini, and Chairperson Shaharzad Akbar. The Dialogue group captured and summarized the core recommendations of the Strategic Dialogues in a Transatlantic Charter on Afghan Sovereignty, Security, and Development, which focuses on the essential need for deeper transatlantic cooperation and coordination with Afghans as critical partners; the understanding that durable peace must be Afghan-led and Afghan-owned; the need to reach a strategic consensus on relations between Afghanistan and its neighbors based on non-interference, sovereignty, and territorial integrity; and the critical necessity of moving beyond short-term deadlines to instead adopt a long-term perspective in advancing peace, security, and stability in Afghanistan. This charter, and an accompanying Co-Chairs Letter, will be publicly released around this event.
In a statement introducing the Charter, the Co-Chairs write:
Please join the Atlantic Council's South Asia Center on this coming Wednesday, April 14 at 8:30AM ET / 5:00 PM AFT for the exclusive launch of the Transatlantic Charter on Afghanistan as part of the Strategic Dialogues on and with Afghanistan.
Featuring
Secretary Madeleine Albright
Former US Secretary of State
Chairperson Shaharzad Akbar
Afghanistan Independent Human Rights Commission

Rector Federica Mogherini
Former EU High Representative for Foreign Affairs and Security

Moderated by
Roger Cohen
Chief Correspondent in Paris and former Op-Ed Columnist
The New York Times


The South Asia Center serves as the Atlantic Council's focal point for work on the region as well as relations between these countries, neighboring regions, Europe, and the United States.


Related content