As the coronavirus pandemic and growing economic hardship affect both Russia and Ukraine, and as the United States is absorbed with the pandemic, protests, and the approaching presidential election, some experts fear the Kremlin may launch a new strike against Ukraine in the late summer. Possible targets include Mariupol and the canal near Kherson,  Moscow has been building bases on its border with Ukraine for years and the current strength of the Russian Armed Forces along that border speaks for itself: an estimated 87,000 Russian military personnel and over 5,000 Russian tanks, armored vehicles, and heavy weapons system. As Kremlin military officials reorganize and restructure neighboring Russian forces, questions remain as to what Putin's plans are for Ukraine in the near future. Has the Kremlin's military posture in the region changed? How can Ukraine and the West best prepare for further Russian aggression, and how worried should they be?
Dr. Pavel Felgenhauer, a Moscow-based defense analyst and columnist for Novaya Gazeta; David Kramer, senior fellow at Florida International University's Vaclav Havel Program for Human Rights and Diplomacy; and Dr. Hanna Shelest, director of the Security Studies Program at The Foreign Policy Council "Ukrainian Prism," will join us for the discussion. Ambassador John Herbst, director of the Atlantic Council's Eurasia Center, moderates the discussion.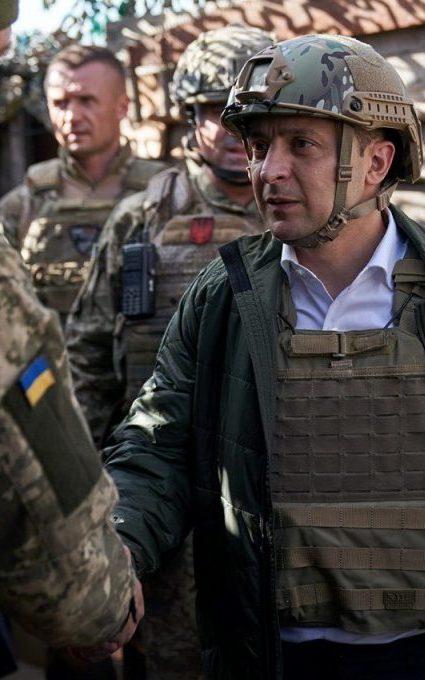 Waging peace in Eastern Ukraine
Following more than five years of conflict in Ukraine's east, the leaders of Ukraine, Russia, France, and Germany convened in Paris on December 9 to try to find a lasting peaceful solution to the war in eastern Ukraine. With more than 1.4 million people displaced and over 13,000 dead, the leaders of the Normandy Format nations of  France, Germany, Russia, and Ukraine, met most recently in December 2019 to negotiate solutions to the conflict. However, diplomatic efforts to end the conflict are still punctuated by episodes of military confrontation in Donbas.

Mon, Sep 21, 2020
Ukraine's veterans from the war in the Donbas are at the crossroads of major changes occurring within Ukrainian society today, but a lack of support for veterans creates a critical void in Ukraine's national security and hobbles its transition to democracy.
Read More

Mon, Oct 12, 2020
Ukrainian President Volodymyr Zelenskyy won election last year with populist promises of peace with Russia, but the realities of ongoing Kremlin aggression mean a more pragmatic approach is now necessary.
UkraineAlert by Taras Kuzio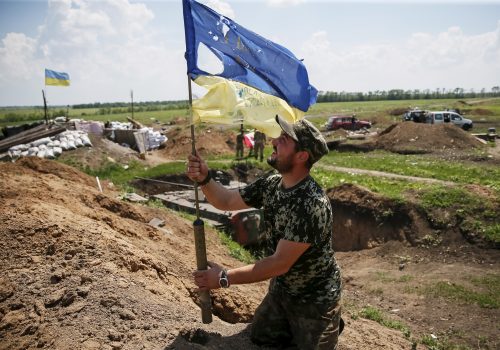 Wed, Sep 30, 2020
Ukraine unveiled a new National Security Strategy in September 2020 that clearly identifies Russia as the enemy and sets out NATO membership as the end goal of the country's security policy.
UkraineAlert by Alyona Getmanchuk


The Eurasia Center's mission is to enhance transatlantic cooperation in promoting stability, democratic values and prosperity in Eurasia, from Eastern Europe and Turkey in the West to the Caucasus, Russia and Central Asia in the East.