As the global community continues to grapple with the coronavirus (COVID-19), the Atlantic Council is open for business. Our business, meetings, and events, however, are occurring virtually. For more information, please read an update from our President and CEO.
Startup investments in the Middle East are on the rise: in 2020, despite a global pandemic, venture capital funding amounted to over $1 billion and increased 13 percent from 2019 according to a MAGNiTT report. Still, significant barriers remain that prevent greater investment and stymie the region's economic growth.
empowerME at the Atlantic Council's Rafik Hariri Center for the Middle East hosted a discussion about how to boost the venture capital industry in the Middle East to drive sustainable funding for startups.
Featuring
Amjad Ahmad
Director, empowerME, Rafik Hariri Center for the Middle East
Atlantic Council
Ahmad AlNaimi
Partner
Saudi Technology Ventures (STV)
Ahmed El Alfi
Chairman and Co-Founder
Sawari Ventures
Noor Sweid
General Partner
Global Ventures
Moderated by
Christopher Schroeder
Venture Investor


empowerME at the Atlantic Council's Rafik Hariri Center for the Middle East is shaping solutions to empower entrepreneurs, women, and youth and building coalitions of public and private partnerships to drive regional economic integration, prosperity, and job creation.
Related content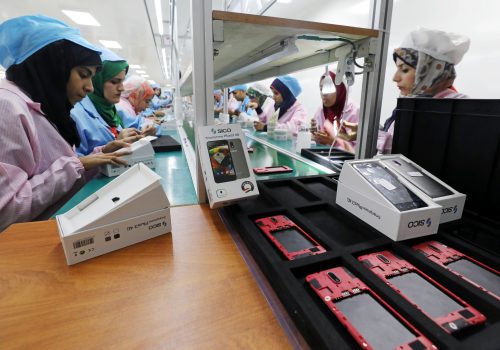 Wed, Jan 6, 2021
In the Middle East and North Africa (MENA), where gender-based inequalities are many and deep-rooted, the concern for women's setbacks could be more serious due to the pandemic.
MENASource by Nadereh Chamlou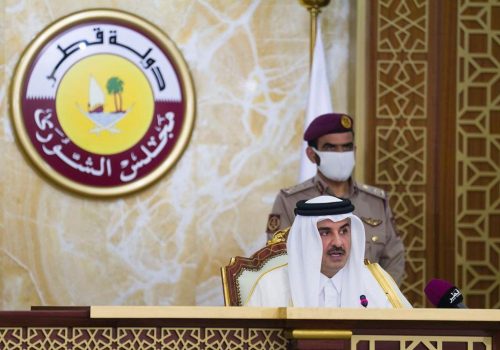 Mon, Jan 4, 2021
On January 4, it was reported that Saudi Arabia, Qatar and other Gulf states are expected to sign a deal towards ending the "Gulf rift." Atlantic Council experts react to the agreement and what it means for the wider region.
MENASource by Atlantic Council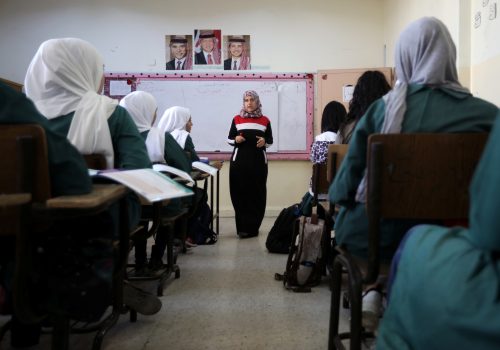 Mon, Dec 14, 2020
By tapping into its large, tech-savvy youth population, which makes up more than half of its citizens, and its markedly underutilized female labor force, Jordan can position itself for dynamic post-COVID economic expansion.
MENASource by Nicole Goldin