As the global community continues to grapple with the coronavirus (COVID-19), the Atlantic Council is open for business. Our business, meetings, and events, however, are occurring virtually. For more information, please read an update from our President and CEO.
Russia's large-scale military build-up on Ukraine's frontier last month brought renewed urgency to the Kremlin's war on Ukraine. An important dimension to this escalation was the Kremlin's increased pressure on the Sea of Azov and the Black Sea—strategically important for the wider Black Sea region (BSR) and crucial to navies of the region and global commerce. While some forces are drawing down, the Black Sea remains a pressure point on the region and particularly Ukrainian and US partners. What are the Kremlin's real ambitions for the Black Sea region, and how is the sea being utilized for other geopolitical goals? How can Black Sea countries respond to Russian threats to regional security? Has existing Western support for Ukraine's naval capabilities been sufficient?
Ambassador John Herbst, director of the Atlantic Council's Eurasia Center, moderates a discussion with former Ukrainian Defense Minister Andriy Zahorodniuk, now head of the Center for Defense Strategies, Lt. Gen. (Ret.) Ben Hodges, Pershing Chair for Strategic Studies at the Center for European Policy Analysis, former Deputy Minister of Defense of Ukraine Alina Frolova, and Adm. (Ret.) Ihor Kabanenko, president of the Ukrainian Advanced Research Project Agency on how Ukraine has worked to address geopolitical challenges presented in the Black Sea region while the Kremlin wages war in Ukraine, and how Western partners can work to promote stability in the wider region.
This event will not feature an in-person audience. You will be able to join via desktop or mobile app, through your web browser, or by phone. To join the question and answer period, you must join by app or web.

Register below for details on joining the virtual audience.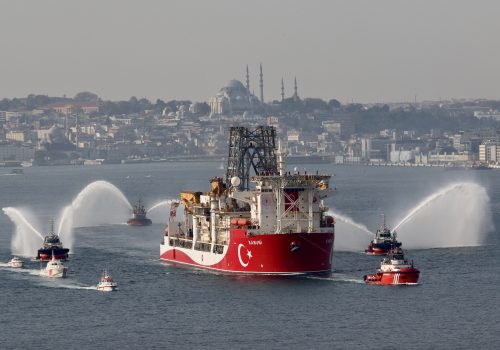 Tue, Mar 30, 2021
The Black Sea has vast untapped oil and gas reserves along with enormous renewable energy possibilities. This makes it potentially one of the world's great energy battlegrounds in the decades ahead.
UkraineAlert by Aura Sabadus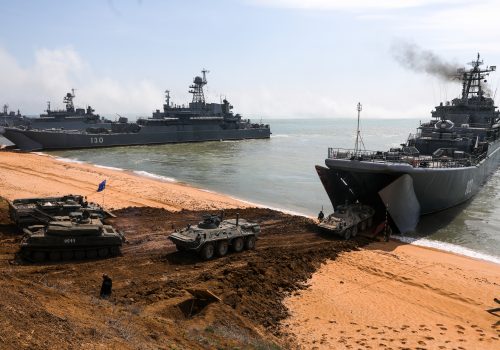 Tue, May 11, 2021
Vladimir Putin continues to menace Ukraine with border region troop buildups and the threat of a major escalation in the seven-year war between the two countries. The best way for the West to deter Russia is to arm Ukraine.
UkraineAlert by Yelyzaveta Yasko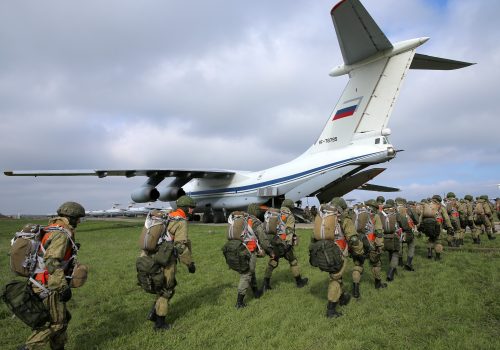 Thu, Apr 22, 2021
Russia appears to have ended weeks of tension by ordering the withdrawal of troops concentrated on the Ukrainian border, but the seven-year Russo-Ukrainian War remains far from over.
UkraineAlert by Peter Dickinson