On October 20, 2021, the Atlantic Council Global Energy Center hosted Heather Deese, director of policy and regulatory affairs at Dandelion Energy, who discussed the role of geothermal heat pumps (GHPs) in decarbonizing the US housing stock. The event was part of the Global Energy Center's EnergySource Innovation Steam, a series which highlights new energy technologies with the potential to reshape the global energy system through discussions with companies and individuals working diligently to bring those innovations to market at scale. Zachary Strauss, Associate Director for Advanced Energy at the Global Energy Center, moderated the discussion.
Deese kicked off the discussion by giving an overview of the benefits of electric heat pumps in homes, as well as how geothermal heat pumps work. A residential closed-loop geothermal heat pump system is installed with a 300-500-foot vertical borehole or a horizontal system installed 4-6 feet deep, with pipes made from HDPE plastic and filled with a mixture of water and antifreeze. These geothermal systems rely on the near-constant temperature of shallow subsurface (~˚50F) to heat and cool homes, as well as heat water. In the winter, the GHP channels heat from the relatively warmer Earth into the home, and in summer, it pulls the heat from the interior and injects it into the ground, cooling the space. If outfitted with a device called a desuperheater, waste heat from a system can efficiently be used to heat water, particularly in summer. According to the US Environmental Protection Agency, geothermal heat pumps are the most energy efficient, cost effective, and environmentally friendly way to heat and cool a building. Deese underscored the fact that since 13 percent of US greenhouse gas emissions come from commercial, residential buildings and geothermal heat pumps will be vital to reducing emissions.
While the total sticker price of a GHP can be steep, Deese noted that a significant portion of the single-family home market in the US Northeast is attractive for GHP use because so many people rely on expensive, sometimes dangerous, fuel oil and propane for residential heating. Electricity bills for these homeowners might rise 20 percent after installing a heat pump, but the savings in lower fuel bills generates instant savings for GHP adopters. In addition, Dandelion offers financing with system repayment over ten- or twelve-year periods. Its business model enables a one-visit install after remotely analyzing photo-documentation of the home. Drilling technology has also improved and downsized to the point that GHPs can now be put in previously inaccessible or ineligible homes.
Regulatory conditions have been important to market development in Dandelion's service territory, Deese explained. In New York, there are communities in Consolidated Edison's service area, like Westchester County, that are gas-constrained where no new pipeline infrastructure will be built. Both customers reliant on fuel oil and the utility have an incentive to deploy geothermal heat pumps in that area, and energy providers and state government have created incentives to catalyze adoption. More broadly, there are generous state and utility rebates that help defray upfront costs for homeowners, but only where a cost-saving threshold can be met. GHP rebates have been put in place in New York, Connecticut, Massachusetts, and Vermont, Deese recounted, and other states have been considering implementing subsidies or increasing those incentives to accelerate the shift to geothermal heating and cooling. There is also federal support through the homeowner income tax credit (26 percent of system cost), just like for residential solar, and some states provide renewable energy credits for geothermal heat pumps.
Deese noted that one of the difficulties with policy around GHPs is that they are fundamentally different from home solar or residential wind. She explained that policymakers want to incentivize as much solar or wind production as possible, but for geothermal, they do not want to encourage people to use the electric ground source system more than necessary. "It's tricky because [GHPs are] a renewable use rather than production," explained Deese. She briefly touched on the importance of expanding the income tax credit, a measure currently under consideration in the reconciliation bills. Ideally the tax credit would be refundable, helping to make these upgrades more affordable for low- and moderate-income households. Another idea for financing under consideration is using public heat assistance dollars that help offset heating fuel costs for customers to help pay for efficiency upgrades and heat pumps.
In responding to an audience question, Deese pointed to some of the barriers to scaling GHP deployment. Customer interest is not an obstacle, according to Deese, but sometimes there are issues with lot size, existing systems in the home, or local permitting for installation. "The other barriers that are coming up, similar to where solar was fifteen years ago, have to do with permitting and licensing," she continued. In order to install the systems, a number of technicians have to be licensed in each locale, and each jurisdiction has different permitting requirements.
When it comes to adding so many GHPs to the grid, Deese pointed out that it is not actually a major issue. Deese joked, "You can do a system with buildings, and in some ways it's simpler than, say, dealing with transportation, just because the buildings don't move." There is much greater predictability when it comes to the behavior of homeowners and seasonal temperature change, which is helpful for policymakers and GHP companies alike. For homeowners, there is greater predictability in terms of costs, and for grid operators there is greater predictability around demand. With wider GHP uptake relative to air source heat pumps, electricity demand burden on the grid would be lower, affording system operators and homeowners with a valuable resilience premium, especially during extreme weather and load shedding events.
Jordan Bekenstein is a Fall 2021 Young Global Professional at the Atlantic Council Global Energy Center.
Featuring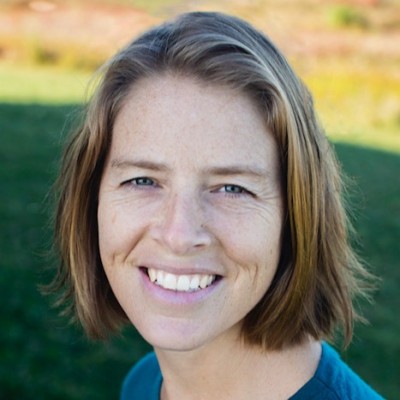 Heather Deese
Director of Policy and Regulatory Affairs, Dandelion Energy
Heather currently serves as the director of policy & regulatory affairs for Dandelion Energy, a residential geothermal energy company. She comes to the role with twenty five years of experience advancing environmental and clean energy outcomes through scientific research, policy advocacy, and community development. Heather holds a PhD from the University of Maine, an M.S. awarded jointly by MIT and Woods Hole Oceanographic Institution, and a B.S. from Georgetown University.
Related experts
Learn more about the Global Energy Center