Please join the Strategic Litigation Project and the Europe Center for a public event on "Europe's response to the Uyghur genocide." This virtual event will take place on Wednesday, September 29, 2021, from 11:30 a.m. to 12:30 p.m. ET, and it will feature a conversation with two European parliamentarians who are taking action on the crisis facing the Uyghur population.
Earlier this year, the EU joined the US to impose multilateral sanctions against the perpetrators of serious human rights violations in China's Xinjiang province. On September 15th, European Commission President Ursula von der Leyen announced that the Commission will propose an EU ban on products made by forced labor. This ban comes at a critical time in Xinjiang, China, where Uyghurs continue to face human rights violations as forced labor in mass internment camps. Progress on this crisis would be impossible without democracies taking a much-needed stand against unacceptable practices in global supply chains.
The Atlantic Council's Strategic Litigation Project and the Europe Center invite you to join a panel discussion with two MPs who have spearheaded efforts to halt crimes of unprecedented scale committed against the Uyghurs. In 2020, UK MP Nusrat Ghani launched an inquiry into UK-Xinjiang supply chains and campaigned for a bill that would have prevented the UK from making trade agreements with countries accused of genocide. Despite being sanctioned by China for her legislative efforts, MP Ghani went on to table a motion recognizing the People's Republic of China's (PRC) perpetration of genocide and crimes against humanity that was passed unanimously by the House of Commons.
Lithuanian MP Dovilė Šakalienė is a co-chair of the Interparliamentary Alliance on China and a vocal critic of human rights abuses in China, including the genocide of Uyghurs in Xinjiang. In February, MP Šakalienė initiated a draft resolution in Lithuania's parliament calling for an international investigation of the ongoing crimes in Xinjiang. Earlier this year, MP Šakalienė was sanctioned by China after her work contributed to EU sanctions against Chinese officials involved in the genocide.
Rayhan Asat, Nonresident Senior Fellow with the Strategic Litigation Project, will moderate the conversation.

We hope you can join us for what promises to be a fascinating discussion. To receive the Zoom link, please register by completing the registration form below.
Moderated by
Featuring

Member of Parliament
Parliament of the United Kingdom
Nusrat Ghani is the MP for Wealden. A former Transport Minister, she is now Vice-Chair of the 1922 Committee and an active member of the influential Business, Energy and Industrial Strategy Committee. Here, she led an inquiry into forced labour in UK supply chains with a specific focus on Uyghur forced labour in Xinjiang. Likewise, she campaigned for a Genocide Amendment to the UK's landmark Trade Bill, which would have stopped the UK trading with countries committing genocide. In Parliament, Nusrat led a campaign which resulted in Parliament unanimously declaring the markers of genocide are being met in Xinjiang. She is an active member of the Inter Parliamentary Alliance on China (IPAC). She was sanctioned by the Chinese Communist Party earlier this year. Nusrat has spoken at numerous academic and public events on the nature of campaigning within Parliament to plug the policy gaps around declaring genocide, guaranteeing supply chain transparency, and pushing for closer scrutiny of British citizens' data being harvested. As a former member of both the Home Affairs Select Committee and the Foreign Affairs Committee, she examined some of the big security and international issues of our time, such as the rise of Daesh and the refugee crisis. Nusrat is also the UK representative to the NATO Parliamentary Assembly, sitting on its Science and Technology Committee.

Member of Parliament
Parliament of Lithuania


Dovilė ŠAKALIENĖ is a Member of Lithuanian Parliament (Seimas), and long-standing human rights advocate with a background in legal psychology and fundamental rights, focusing on gender-based violence, child rights, trafficking in persons, vulnerable groups, and minorities. She is a former CEO of national human rights watchdog Human Rights Monitoring Institute. Currently she is a member of the Committee on National Security and Defence, co-founder, and member of the Commission on Suicide and Violence Prevention, co-founder and member of Women's APPG, Chair of APPG on Developmental Cooperation, Reproductive and Sexual Health and Rights, among others. She is a also co-founder and co-chair of IPAC, which is active in raising questions on gross human rights abuses in China, especially LAOGAI camps, forced work, and forced sterilization of the Uyghur minority. Dovile was black-listed by China People's Republic alongside 9 other EU MPs and academia. She initiated a resolution on acknowledging the Uighur genocide by the Chinese Communist Party, which was passed in the Lithuanian Parliament this spring.
.

Opening remarks by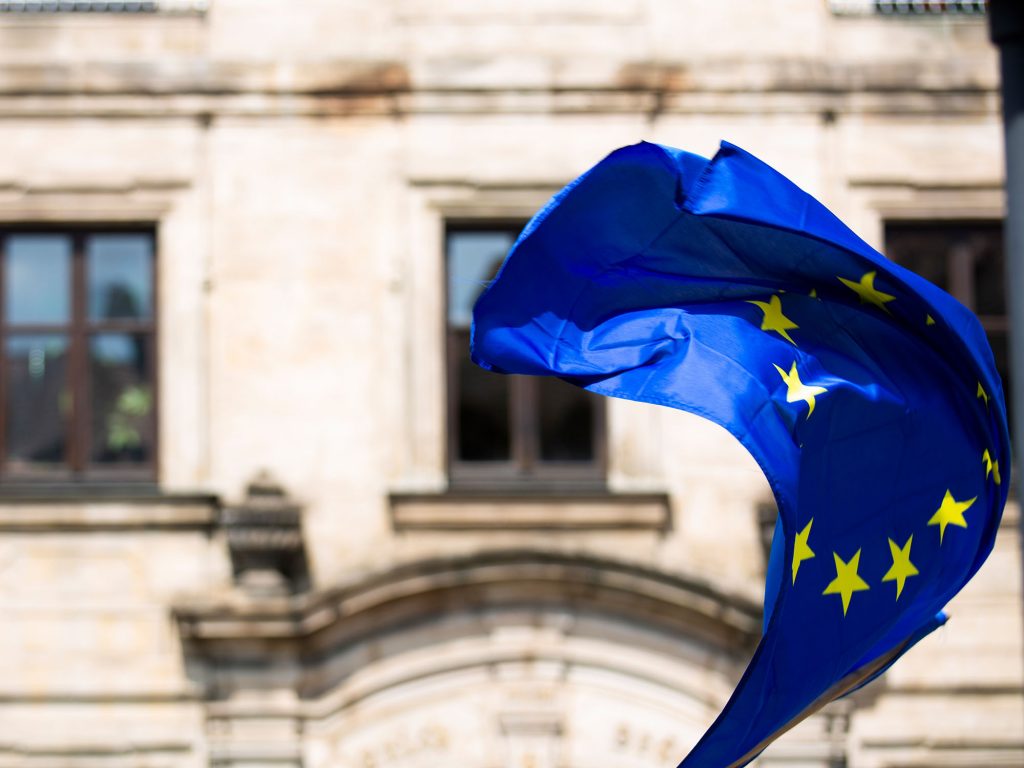 Providing expertise and building communities to promote transatlantic leadership and a strong Europe in turbulent times.