Nord Stream 2 has been a controversial project in Europe for years. While its supporters maintain it is purely a commercial matter and the decision of the European Union (EU) and Germany, its critics see it as a Kremlin geopolitical project opposed by many EU nations and under increasing criticism in Germany itself. The pressure on Germany's government to stop supporting the pipeline has only grown since Alexei Navalny's arrest in Moscow and the expulsion of European diplomats from Russia this January. But the position of the German government and its chancellor remains unchanged.
The pipeline, which US President Biden has dubbed a "bad deal for Europe," bypasses Eastern Europe and allows Russia to transport natural gas directly to Germany from Russia, increasing Russian energy dependence in Western Europe while cutting off transit fees for Eastern European countries like Ukraine. Yet President Biden rightly wants to improve relations with Berlin after the rocky relationship under former US President Trump and supporters of the project argue that he should do that by not enacting the congressional sanctions that would sink the pipeline. But construction resumed on Nord Stream 2 on February 7 and, at 94 percent complete, the US Congress is asking for the Biden administration to act. What would it take for the German position to finally change? Would a new governing coalition in Berlin change the country's tune following the election? What tactics remain that the rest of Europe, the European Union, and the United States could feasibly use to finally end the project?
Manuel Sarrazin, member of the German Bundestag and the Alliance 90/The Greens party, provides his and his party's perspective of Nord Stream 2 in an opening statement. Following his remarks, Olha Stefanishyna, deputy prime minister of Ukraine, Prime Minister Andrius Kubilius, member of the European People's Party in the European Parliament and former prime minister of Lithuania, and Viola von Cramon-Taubadel, member of the Group of the Greens/European Free Alliance in the European Parliament, join a panel moderated by Ambassador John Herbst, director of the Atlantic Council's Eurasia Center.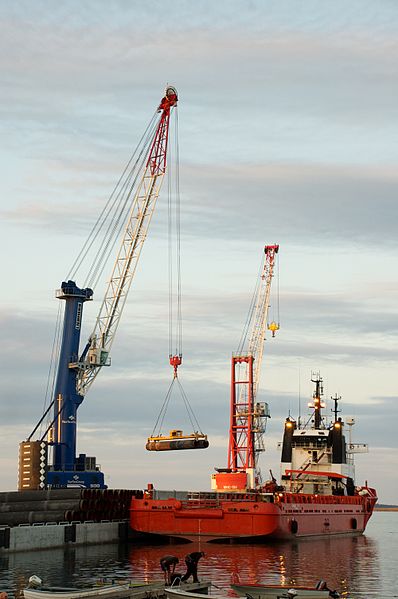 The Impact of European Gas Dependence
Nord Stream 2
Natural gas plays an important role in Europe: It is a bridging technology for the transition of the electricity system and has significant potential. But Europe is strongly dependent on natural gas imports and Russian gas dominates Europe. The under construction Nord Stream 2 pipeline, despite its promises, poses significant risks to European energy security and independence.


The Eurasia Center's mission is to enhance transatlantic cooperation in promoting stability, democratic values and prosperity in Eurasia, from Eastern Europe and Turkey in the West to the Caucasus, Russia and Central Asia in the East.
Follow us on social media
and support our work