An #ACFrontPage event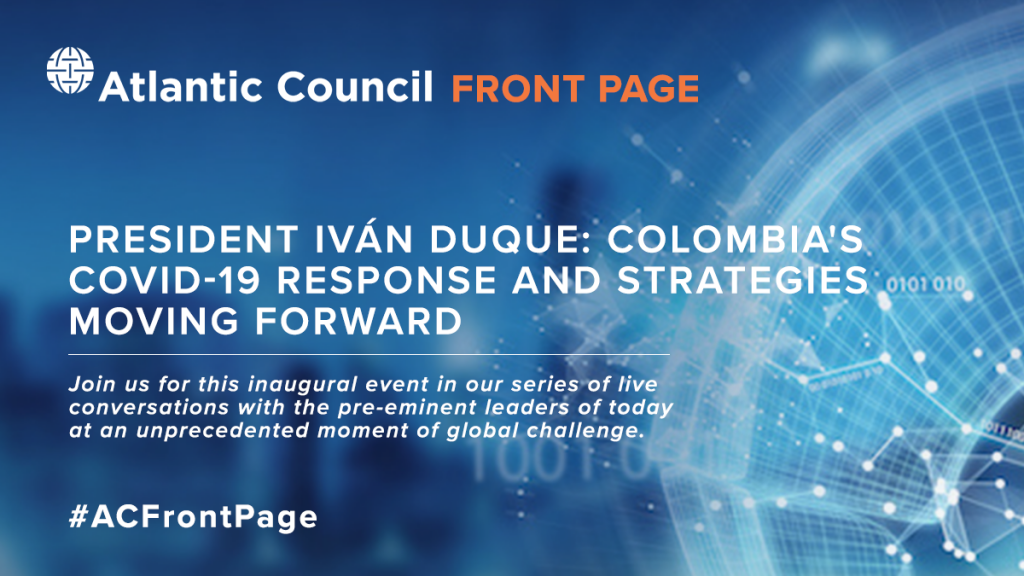 Atlantic Council Front Page is our premier live ideas platform for global leaders to discuss the defining challenges of our time.
Atlantic Council Front Page is a new virtual event series featuring top newsmakers across multiple digital platforms. Harnessing the convening power and expertise of the Council's thirteen programs and centers, #ACFrontPage leverages the Council's capabilities in social media, press, and digital outreach to spotlight the world's most prominent leaders and the most compelling ideas across sectors and engage new audiences eager for nonpartisan and constructive solutions to current global challenges. This widely promoted program features the Council's most important guests and content serving as the highlight of our programming each week.

Watch the livestream of the event
As Colombia enters week four of mandatory quarantine, the government continues to implement measures to protect public health and alleviate the economic and social impacts of social distancing. President Duque has begun to talk about a "strategic quarantine" (cuarentena inteligente) and an "accordion strategy." These two strategies will allow Colombia to gradually reactivate its economy while also prioritizing public health. Finding a balance between these two crucial objectives has become the government's main goal.
Join the Atlantic Council's Adrienne Arsht Latin America Center on Tuesday, April 14 from 4:00 to 4:30 p.m. (Washington DC/NYC), or 3:00 to 3:30pm (Bogota) for a conversation with President Duque on Colombia's COVID-19 response and strategies going forward.
This conversation is the first event under the Adrienne Arsht Latin America Center's "Leaders of the Americas" initiative. As part of the initiative, the Center will convene Latin American leaders at the highest level to discuss the most pressing issues for the region today.
Speakers
President Iván Duque
President of the Republic of Colombia
Frederick Kempe
President & CEO
Atlantic Council
Jason Marczak
Director, Adrienne Arsht Latin America Center
Atlantic Council
See the latest from the Atlantic Council's US-Colombia Task Force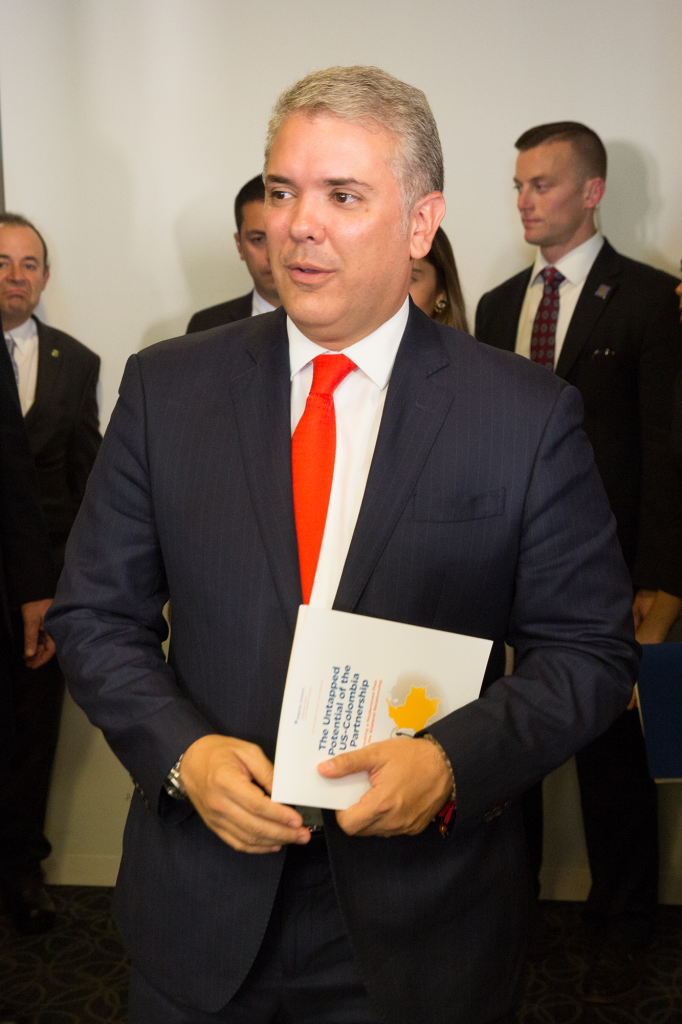 Colombia and the United States have consolidated a close and mutually-beneficial partnership over the past twenty years. Plan Colombia, a bipartisan foreign policy success, laid the foundation for a strategic alliance that has widened to include sustainable development, trade, hemispheric security, and human rights. Today, Colombia is positioning itself as a leader in the region and the world.