The Atlantic Council's Distinguished Leadership Awards celebrates the highest achieving individuals who embody the essence of the pillars of the transatlantic relationship. Each year, the event convenes an elite, international audience—including current and former heads of state, foreign dignitaries, ambassadors, members of Congress and the administration, military commanders, international business leaders, and leading members of the media.
Distinguished International Leadership Award
H.E. Mario Draghi
President of the Council of Ministers of the Italian Republic
INTRODUCED BY: The Hon. Janet L. Yellen, United States Secretary of the Treasury
Distinguished Artistic Leadership Award
Jamala
Singer-songwriter, the winner of Eurovision song contest 2016
Accepted on behalf of all Ukrainian artists
INTRODUCED BY: Adrienne Arsht, Executive Vice Chair; Founder, Adrienne Arsht Latin America Center; Founder, Adrienne Arsht – Rockefeller Foundation Resilience Center
Distinguished Business Leadership Award
Claudio Descalzi
CEO, Eni
INTRODUCED BY: H.E. Dr. Sultan Ahmed Al Jaber, United Arab Emirates Special Envoy for Climate Change; Minister of Industry and Advanced Technology; Group CEO and Managing Director, Abu Dhabi National Oil Corporation (ADNOC)
Distinguished Leadership Award
The People of Ukraine
Accepted by H.E. Oksana Markarova, Ambassador of Ukraine to the US
INTRODUCED BY: The Hon. Nancy Pelosi, Speaker, US House of Representatives and Gen. James L. Jones, Former NATO Supreme Allied Commander; Executive Chairman Emeritus, Atlantic Council
A message from Volodymyr Zelenskyy, President of Ukraine
A special tribute to the people of Ukraine


A special tribute to
Secretary Madeleine K. Albright
Recorded remarks by The Hon. Hillary R. Clinton, Former US Secretary of State, and The Hon. Condoleezza Rice, Former US Secretary of State
Recap blog and transcript
Rewatch the playlist
Selected media coverage
Photos
Quotes
Social media
Special thanks to our sponsors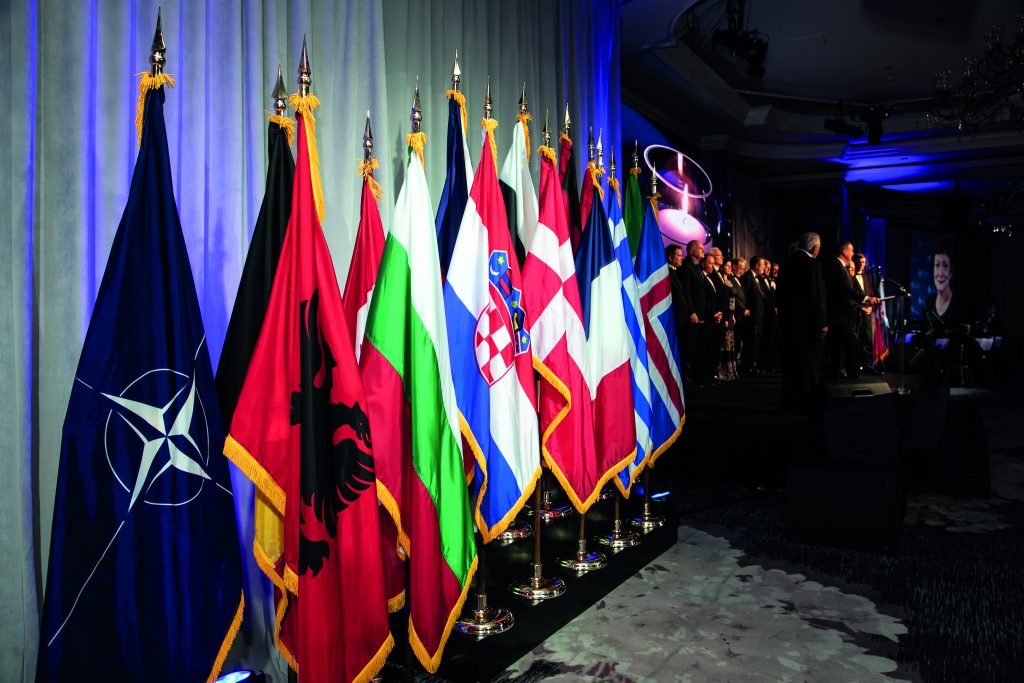 Each year, the Distinguished Leadership Awards salutes an exemplary group of individuals who have contributed to the Atlantic Council mission of shaping the global future together.