2020 Partners
Principal and Co-Chair
David McCormick & Dina Powell McCormick
Diamond and Co-Chair
Robert J. Abernethy
Adrienne Arsht
Ambassador C. Boyden Gray
William Marron
Dr. Alexander V. Mirtchev
Franco Nuschese
Ahmet M. Oren
Ambassador Clifford M. Sobel

Platinum
FedEx
W. DeVier Pierson
Lisa Pollina
Charles O. Rossotti
Stephen Shapiro
Gold
Saab
Iris & Michael Smith
Silver
Brown Advisory
Brunswick Group
Virginia A. Mulberger
General (ret) Chuck Wald
Zurich Insurance Group
Bronze
Gen. Stephane Abrial
Barbara Anderson
Ambassador Stuart E. Eizenstat
Frederick Kempe and Pamela Meyer
Geraldine S. Kunstadter
The Hon. & Mrs. Jan M. Lodal
Wendy W. Makins
Pierre Norman Rolin
The Hon. Dov & Deborah Zakheim
Partnership levels and benefits
Principal and Co-Chair—$100,000+
One virtual breakout room of 20
Four invitations to the virtual Co-Chair gathering with introducers and honorees
Prominent recognition with company logo in all digital materials
Two-page advertisement and/or congratulatory note to the honorees in the digital program
Sponsor video shown during the program highlighting company support
Global Leadership Circle Corporate Membership of the Atlantic Council
Diamond and Co-Chair—$50,000
One virtual breakout room of 10
Two invitations to the virtual Co-Chair gathering with introducers and honorees
Advertisement and/or congratulatory note to the honorees in the digital program
Sponsor video shown during the program highlighting company support
Chairman's Circle Corporate Membership of the Atlantic Council
Platinum—$25,000
One virtual breakout room of 10
One invitation to the virtual Co-Chair gathering with introducers and honorees
President's Circle Corporate Membership of the Atlantic Council*
Recognition in digital program, sponsorship reel, and all digital materials
Gold—$15,000
Six spaces reserved for participation in a virtual breakout room
Recognition in digital program, sponsorship reel, and all digital materials
Silver—$10,000
Four spaces reserved for participation in a virtual breakout room
Recognition in digital program, sponsorship reel, and all digital materials
Bronze—$5,000
Two spaces reserved for participation in a virtual breakout room
Recognition in digital program, sponsorship reel, and all digital materials
Individual Ticket—$500
One space reserved for participation in a virtual breakout room
Custom branding opportunities
Price dependent on choice
There are exclusive opportunities for custom branding throughout the venue. Please reach out to Kristi Pappalardo at [email protected] or call +1 (202) 599-8626 for more information.
*Valid for one year. Inquire for corporate benefits associated with dinner sponsorship.
Contact information
To secure your sponsorship or to learn about special branding opportunities, please contact Kristi Pappalardo at (202) 599-8626 or

[email protected]

.

The Distinguished Leadership Awards are open to the media upon accreditation. To request media accreditation, please contact Nicole Meir at (202) 778-4993 or

[email protected]

.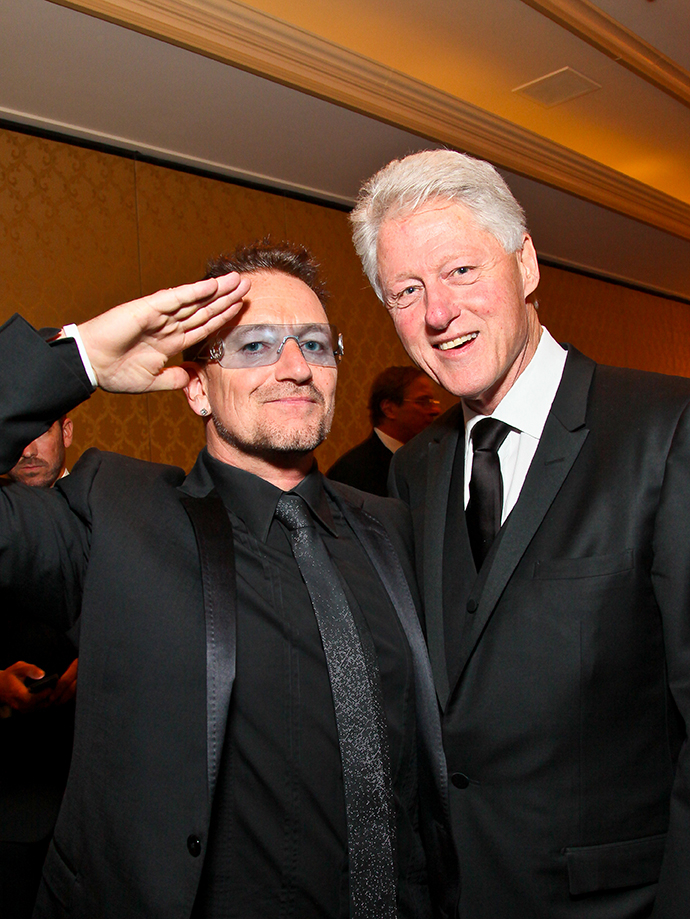 When the most powerful nation on earth puts its creativity, its moral purpose, its strategic sensibilities to work, the world shifts.