As the global community continues to grapple with the coronavirus (COVID-19), the Atlantic Council is open for business. Our business, meetings, and events, however, are occurring virtually. For more information, please read an update from our President and CEO.
On July 17, 2020, the Atlantic Council IN TURKEY and UNDP Turkey organized a virtual launch of a joint report on Turkey's Refugee Resilience: Expanding and Improving Solutions for the Economic Inclusion of Syrians in Turkey.
Since 2014, Turkey has hosted the world's largest refugee population, which currently stands at around four million registered refugees. Given the scale of the refugee presence, Turkey largely constitutes a best practice for the global refugee policy discussion. The experience from Turkey on the key focus area of jobs and employment would thus be directly useful to both refugee hosting countries and donor countries alike on how to best foster burden sharing arrangements on socio-economic integration in host countries.
Turkey provides Syrians under Temporary Protection with access to national systems such as health, education, employment and social services. While the temporary protection framework opens the labour market as well as entrepreneurship opportunities, a limited number of Syrians have managed to access work permits.The internationally supported cash response to directly assist the most vulnerable over the past couple of years has been key for refugees to meet their basic needs. However, given both the overall cost of such programs and the uncertainties over their long-term sustainability, the priority of the Government and its partners increasingly focuses on supporting Syrian refugees to access income/employment opportunities and become self-reliant which is deeply entwined with the socio-cultural integration of Syrians in Turkey.
Access to employment opportunities is assessed to be an overarching challenge for refugees in Turkey, alike in many other countries that experience displacement. Turkey not only hosts the largest refugee population in the world but has also put in place a strong and open policy framework to facilitate refugees' access to the labour market. Yet, access to formal employment remains limited to a minority of Syrians. This has been further exacerbated by the impact of the COVID-19 pandemic, with many Syrians living in Turkey experiencing partial or complete loss of income while incurring higher expenses, which is compounded for most households by a lack of savings. Addressing these challenges requires to draw lessons learnt at both policy and operational level to effectively support access to livelihoods opportunities. This notably involves fostering greater engagement and partnership with the private sector, on the one hand, and exploring innovative solutions such as e-work and online livelihoods opportunities on the other.
Event Commentary
Featuring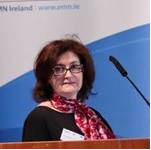 Daniela Cicchella, Deputy Representative (Protection), UNHCR Turkey

Daniela Cicchella is the Deputy Representative for Protection of the United Nations High Commissioner for Refugees (UNHCR) in Ankara, Turkey since February 2020. She joined the UN Refugee Agency in Turkey in 1995, after having practiced law in Italy. She worked for UNHCR in different management positions in Asia, Africa, Europe and Middle East, with three assignments at Headquarters in Geneva and a number of field deployments.As UNHCR Head of Field Office in Croatia, she helped refugees and Internally Displaced Persons return home after years of war. In 2000, she managed the UNHCR Sub Office of Hong Kong and Macao shortly after their handover to China. In 2004, Daniela became in charge of the Regional Resettlement Hub in Kenya as responsible for the resettlement of refugees in the East and Horn of Africa, the Great Lakes and Southern Africa. Ms. Cicchella later joined the Division of International Protection at Headquarters in Geneva leading the Human Rights Liaison Team and then worked again with the Inspector General's Office as a Senior Investigator dealing with sexual abuse and exploitation, fraud and corruption claims. In 2013, she was assigned as the Assistant Representative (Protection) in Jordan managing the protection response during the Syrian emergency. In 2018, she moved to the Division of External Relations at UNHCR Headquarters in charge of Communicating with Communities. Daniela Cicchella, also a qualified attorney to the Supreme Court of Justice in Italy, holds an LLM in Sociology of Law/Criminology (Spain/UK) and an MA in Legal Theory/Anthropology (Belgium/France). Ms. Cicchella is married with a daughter.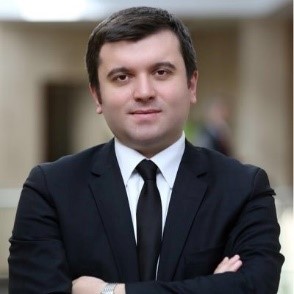 Yavuz Selim Kıran, Deputy Minister of Foreign Affairs, Republic of Turkey

Yavuz Selim Kıran is Deputy Minister in Turkey's Ministry of Foreign Affairs. He became Deputy Minister in August 2018. Prior to his appointment as Deputy Minister, Kıran served as Chief Advisor for the Minister of Foreign Affairs and also held roles including Board Member of the Turkish Management Sciences Institute (TÜSSİDE), Advisor to the Chairman of the Scientific and Technological Research Council of Turkey (TÜBİTAK) and Advisor to the Minister for EU Affairs. He also previously worked as an advisor at the Prime Minister's Office for Press and Public Relations and speech writer to then Prime Minister Recep Tayyip Erdoğan. Kıran graduated from the Department of International Relations at the Middle East Technical University's Faculty of Economic and Administrative Sciences, He graduated one year earlier with an honorary degree/cum laude. He was selected to the "Leaders of the Future" training program of the US State Department in 2008 and he is also the only Turk to be selected to the Leadership Development Program by the Transfuse Association and College of Europe. Kıran speaks English and is married with one child.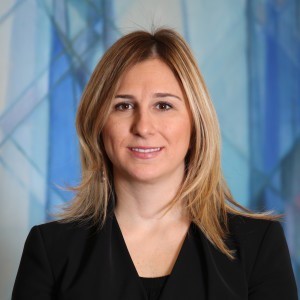 Ebru Özdemir, Chairperson, Limak Investments

Graduated from TED Ankara College and completed her BS degree in Civil Engineering at Boğaziçi University, Ebru Özdemir holds an MBA degree on international business and finance from Fordham University. Since 2007, Özdemir serves as Chairwoman at Limak Group of Companies' affiliate Limak Investments that constitutes the domestic and international investment arm of the group operating mainly on infrastructure and energy sectors; while providing services in energy generation, distribution, sales and trading; airport, port, high speed train station, bridge and highway investments. Ebru Özdemir serves as Executive Board Member of DEİK and President of DEİK/Turkey-Kuwait Business Council; Board Member at Turkish Contractors Association (TMB) and Endeavor Turkey; Member at Turkish Industry and Business Association (TÜSİAD) and World Economic Forum (WEF). Acting as Limak Foundation's Chairwoman, Ms. Özdemir is among Founding Members of Turkey's 30 Percent Club, presents at Boğaziçi University Foundation's Board of Trustees, Women in Technology Association (Wtech Turkey), Business Council for Sustainable Development of Turkey (SKD Turkey), WWF Turkey's Board of Trustees, Turkey's Darüşşafaka Society's Advisory Board and Vodafone Foundation's Board of Overseers. Ms. Özdemir was named as the member of the MD Anderson Cancer Center Board of Visitors (2016), Atlantic Council's International Advisory Board (2018), Advisory Board of OSTIM Technical University and Istanbul International Center for Private Sector in Development (IICPSD) of the UNDP.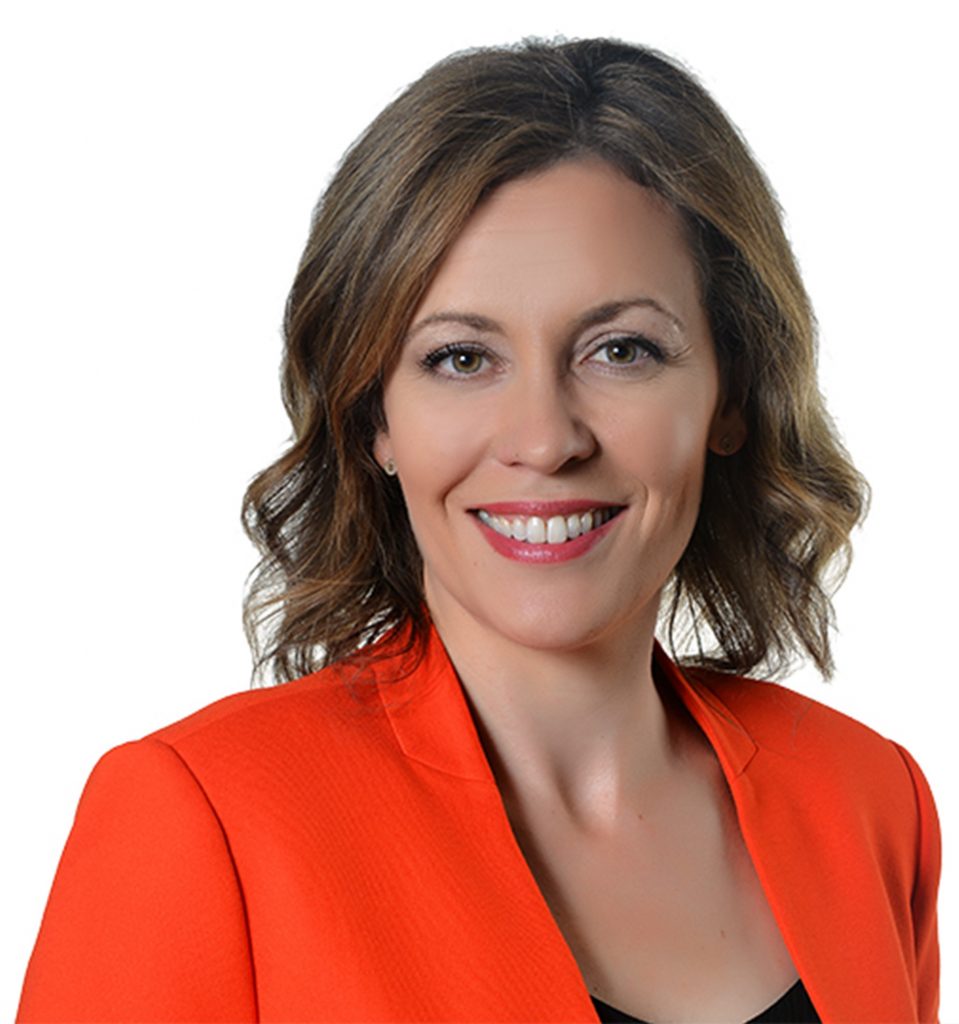 Maria Ramos, News Anchor, TRT World

Maria is a journalist and news anchor at TRT World in Istanbul. She also presents the channel's flagship news programme 'News Hour with Maria Ramos'. Her recent work includes hosting the Turkish local, Presidential and Parliamentary elections, becoming the first person to use Augmented Reality at TRT World. Maria has spent most her career in the Middle East, Africa and Europe reporting for the BBC, Bloomberg, CNBC, Le Monde and Bahrain TV. Fluent in French, Spanish, Italian, she also speaks Arabic and is learning Turkish. In the business world, she worked as an advisor to the CEO of Formula E and founded her own international media consultancy for European blue chip companies. Maria graduated from King's College London.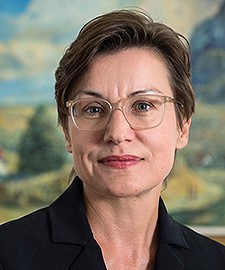 Mirjana Spoljaric Egger, Assistant Administrator and Director, Regional Bureau for Europe and the Commonwealth of Independent States, UNDP

Ms Mirjana Spoljaric Egger is Assistant Secretary-General of the United Nations, Assistant Administrator of UNDP, and Director of the UNDP Regional Bureau for Europe and the CIS. She was appointed to this position by the Secretary-General of the United Nations in August 2018 and assumed her duties in October 2018.Ms Spoljaric previously had many years of distinguished service with the Swiss Federal Department of Foreign Affairs. Most recently she served as Ambassador, Head of the United Nations and International Organisations Division, where she was instrumental in shaping coherent Swiss UN policies and priorities in support of the achievement of the 2030 Agenda, representing Switzerland in multilateral processes, and had responsibility for International Geneva and Switzerland's host country policy and representing Switzerland in the Geneva Group. Prior to this Ms Spoljaric had several assignments in the Swiss Federal Department of Foreign Affairs in Berne and New York. From 2010-2012 Ms Spoljaric was seconded to the Office of the Commissioner-General on the UN Relief and Works Agency (UNRWA) in Amman as Senior Adviser. Ms Spoljaric holds a Master's Degree in Philosophy, Economics and International Law from the University of Basel and the University of Geneva and has lectured in Global Governance at the University of Lucerne.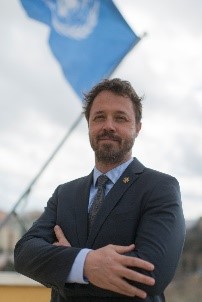 Claudio Tomasi, Resident Representative, UNDP Turkey

Claudio Tomasi is currently Turkey United Nations Development Programme (UNDP) Resident Representative. He previously served as UNDP Country Director in Turkey (2016-2018), UNDP Deputy Resident Representative in Cuba (2012-2016), Nicaragua (2008-12), and Dominican Republic (2003-2007). With UNDP, he also worked in Panama as Assistant Resident Representative (2002). Previous to his engagement with UNDP, he worked for the European Union and for United Nation Volunteers (UNV) in India, where he started his career in international organizations. During his 20-year trajectory in the development field, he has partnered with a wide range of international, national and local actors in three continents. Claudio Tomasi is a sociologist of Italian nationality. He holds a Master's degree in Development Studies from SOAS (School of Oriental and African Studies), University of London (UK), and graduated in Sociology and Social Planning at the University of Sociology in Trento (Italy). Mr. Tomasi is currently married to Alicia and is father of two, Fabrizio and Maia.
Agenda
Welcoming remarks by

Damon Wilson
Executive Vice President
Atlantic Council
Opening remarks by

Mirjana Spoljaric Egger
Assistant Administrator and Director of the Regional Bureau for Europe and the Commonwealth of Independent States
United Nations Development Programme
Yavuz Selim Kıran
Deputy Minister of Foreign Affairs
Republic of Turkey
Panel

Ebru Özdemir
Chairperson
Limak Investments
Claudio Tomasi
Resident Representative
UNDP Turkey
Daniela Cicchella
Deputy Representative (Protection)
UNHCR Turkey
Moderated by

Maria Ramos
News Anchor
TRT World
Relevant Experts