Making Africa center stage in the climate conversation
The African Development Bank (AfDB) released the findings of its highly anticipated African Economic Outlook 2022 (AEO) report at the Atlantic Council's Africa Center in Washington, DC, on July 27. Central to this year's report is the intensifying issue of climate change on the African continent. As world leaders prepare for pivotal negotiations at the 27th United Nations Climate Change Conference of the Parties (COP27) in Egypt this November, the Africa Center convened a timely forum to synthesize the continent's most pressing climate concerns and objectives. Along with an exclusive presentation on the AEO 2022 report by Kevin Chika Urama, Acting Chief Economist at the AfDB, the event also included remarks from Andrew Steer, President and CEO of Bezos Earth Fund; and Tyler Beckelman, Deputy Assistant Administrator for Africa at the United States Agency for International Development (USAID).
Africa Center Senior Fellow Aubrey Hruby also moderated a panel discussion on the continent's vulnerabilities, resilience strategies, and climate financing instruments. The stellar team of experts on her panel included Anthony Simpasa, Acting Manager of Macroeconomic Policy, Debt Sustainability Forecasting Division at the AfDB; Ayaan Adam, Senior Director and Chief Executive Officer of AFC Capital Partners; Jeffrey Krilla, Vice President of Global Public Policy and Government Affairs at Kosmos Energy; and Queen Nworisara Quinn, Founding Partner at Kupanda Capital.
This forum is the latest to take place in the Africa Center's Inclusive Climate Finance programming.
Backing African resilience
Beckelman of USAID identified Africa as being at "the epicenter of the climate crisis," and called for the world's major greenhouse gas emitters to "do more to address the immediate human impacts of a rapidly warming climate." He referred to US initiatives such as the $3.5 billion congressional commitment made to the World Food program and USAID's new climate strategy as examples of efforts aimed at helping Africa "build locally appropriate climate resilience and adaptation strategies while quickly aiming to reduce greenhouse gas emissions."
"We're seeing more innovation in Africa than we've ever seen before," said Steer of the Bezos Earth Fund, urging the international community to "think big" in supporting and investing in Africa's climate resilience and landscape restoration efforts. "One hundred million hectares need to be restored in Africa this decade. There aren't many win-win-win opportunities in the world. This is one of them," he noted.
Urama of the AfDB underscored a major challenge with climate finance flows: They are not going to the most vulnerable and affected areas of the globe. To begin to correct this "misallocation of resources," he recommended that developed nations honor their one-hundred-billion-dollar climate finance commitment to the developing world and "restore confidence" at COP27.
A just energy transition
Amid mounting debates over the active financing of African gas projects, Urama spoke of how "every region of the world that has managed to transition has used gas, natural gas, as a transition fuel." He explained that Africa is the "least carbon intensive" continent, allowing the region to leverage natural gas resources responsibly and creatively for transformative development.
Adam of AFC Capital Partners stressed that "there is no one thing that fits all" when it comes to African energy strategies. She noted that African countries should be empowered to make the energy choices best suited to their economic means, emissions profiles, and financial sustainability. "We're not going to wait for others to come and tell us the African narrative… we know it, we live it, and our job is to create the opportunities," Adam said.
Kosmos Energy's Krilla discussed the company's natural gas fields in Senegal and Mauritania and the potential for innovative liquefaction infrastructure that can turn these into "zero-carbon impact" projects. Recognizing the current harmony of interests between Europe and Africa regarding natural gas, he emphasized that "we need to make sure that fuel can also power African markets, and that's why we need to see more investment in African infrastructure."
Hopes for COP27
"We need to make this Africa's COP" declared Steer while discussing the road to COP27. "The Congo basin sequesters more than the Amazon and the Asian tropical forests combined… that needs to be compensated," he said, arguing for bigger deals to be made in macro-carbon markets to reward the climate progress of countries like Gabon where the average citizen has a net carbon emission of "minus 50 tons per year."
"The biggest bang on the buck for transition in Africa is really the conservation of our forests," said Adam. "It is also about localizing manufacturing." The CEO of AFC Capital Partners cautioned against the continued import of minerals like nickel, lithium and cobalt. "Remember, the shipping industry is the second-largest emitter," she said.
When it comes to galvanizing a global movement to collect funds to address Africa's climate change challenges, Quinn of Kupanda Capital pointed to a recent template. "Seventeen trillion dollars was mobilized in two years to respond to the COVID pandemic. That's a response to an urgent crisis. And imagine what we can do when we have the political will to do that to respond to this climate crisis on the continent," she said. "So, there's dealing with the structural challenges that exist, and then there's the work that we need to do ourselves on the ground and partnering with local communities as well."
The African Economic Outlook 2022 report is finally here: The African Development Bank Group (AfDB) is joining the Atlantic Council's Africa Center to launch the new publication that aims to raise awareness about the devastating effects of climate change on the continent and the urgency to identify and leverage innovative financing instruments to address climate vulnerabilities and transition toward net-zero by 2050. Join us as the AfDB's chief economist and other members of the bank's delegation dive into its key findings.
To accompany the launch of the report, the Africa Center has assembled an expert panel of climate financiers, nongovernmental organizations, and economists committed to advancing sustainable growth and development. This high-level panel will discuss actionable recommendations as well as priorities in the preparation and run up to the 27th United Nations Climate Change Conference of the Parties that will take place in Egypt later this year.
This event is the latest to take place in the Africa Center's Inclusive Climate Finance programing, launched in April 2022 by Nigerian Vice President Yemi Osinbajo.
Join the Africa Center online for this event on  Wednesday, July 27, 2022, from 9:30 a.m. to 10:45 a.m. ET.  Please reach out to Alexander Tripp at ATripp@AtlanticCouncil.org with any questions.
Opening remarks
Tyler Beckelman
Deputy Assistant Administrator for Africa
USAID

Andrew Steer
President and CEO
Bezos Earth Fund

The AEO 2022 report
Kevin Chika Urama
Acting Chief Economist and Vice President
African Development Bank (AfDB)
Roundtable discussion
PANELISTS
Anthony Simpasa
Acting Manager, Macroeconomic Policy, Debt Sustainability Forecasting Division
African Development Bank (AfDB)

Ayaan Adam
Senior Director and CEO, AFC Capital Partners
Africa Finance Corporation

Jeffrey Krilla
Vice President, Global Public Policy and Government Affairs
Kosmos Energy

Queen Nworisara Quinn
Founding Partner
Kupanda Capital

MODERATOR
Aubrey Hruby
Senior Fellow, Africa Center
Atlantic Council

Event concludes
Amb. Rama Yade
Senior Director, Africa Center
Atlantic Council
In partnership with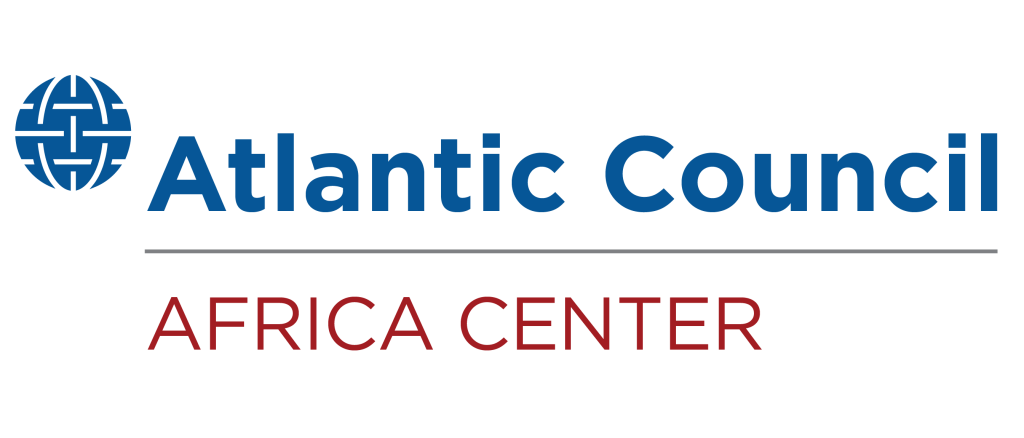 The Africa Center works to promote dynamic geopolitical partnerships with African states and to redirect US and European policy priorities toward strengthening security and bolstering economic growth and prosperity on the continent.