As the global community continues to grapple with COVID-19 (coronavirus), the Atlantic Council is open for business. Our business, meetings, and events, however, are occurring virtually. For more information, please read a statement from our President and CEO.

A recap of this event is available here.
In February 2019, the US government began negotiations with the Taliban with a focus on US withdrawal and peace. After nine rounds of talks, an agreement was signed in February 2020 central to which is a significant drawdown of US troops. In the coming weeks, the Afghan government and the Taliban are set to begin negotiations to bring Afghanistan's deadly conflict to an end following months of increasing violence, including at a funeral in Nangarhar, a Sikh Temple, and a maternity ward in Kabul.
With over two million victims directly impacted by the ongoing conflict, what can Afghanistan learn from the Colombian peace process about navigating the tension between peace and justice? How can transitional justice be used as an approach to address widespread human rights violations? What steps must be taken to ensure that this process balances peace, human rights, and justice while including the voices of victims in Afghanistan?
Featuring
Shaharzad Akbar
Chairperson
Afghanistan Independent Human Rights Commission
Sergio Jamarillo Caro
Former High Commissioner for Peace
Republic of Colombia
Hadi Marifat
Executive Director
Afghanistan Human Rights and Democracy Organization
Moderated by
Marika Theros
Nonresident Senior Fellow
Atlantic Council's South Asia Center
Please note that this is an online event. Directions for Zoom access will be email upon registration.



The South Asia Center serves as the Atlantic Council's focal point for work on greater South Asia as well as its relations between these countries, the neighboring regions, Europe, and the United States.
Related content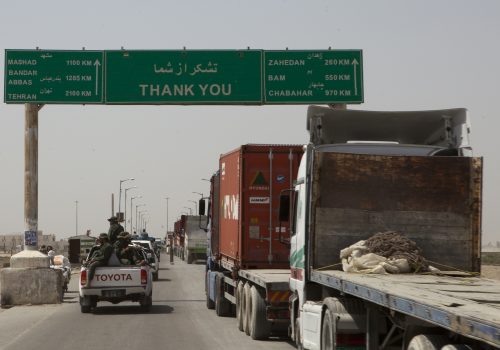 Wed, Jul 15, 2020
Authored in-house and advised upon by senior fellows Ambassador James B. Cunningham, Ambassador Omar Samad, Marika Theros, Javid Ahmad, and Fatemeh Aman, this report explores illicit networks in Afghanistan in the context of peacebuilding, democratic consolidation, and enhancing state capacity. It concludes by outlining several specific policy recommendations that will be necessary to combat the illicit networks in a manner that supports the durability of the ongoing peace process in Afghanistan and the continued consolidation of its fragile democratic institutions.
In-Depth Research & Reports by Harris Samad and Fatima Salman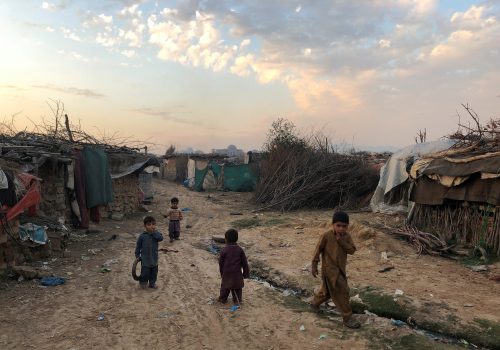 Wed, Jul 1, 2020
I was very young when the Soviet Union invaded Afghanistan forty years ago. It was the first time that I heard the sounds of helicopters overhead and gunshots in the streets, sounds that were completely alien to me and the city I had grown up in. Since then, not a day has passed where I […]
SouthAsiaSource by Horia Mosadiq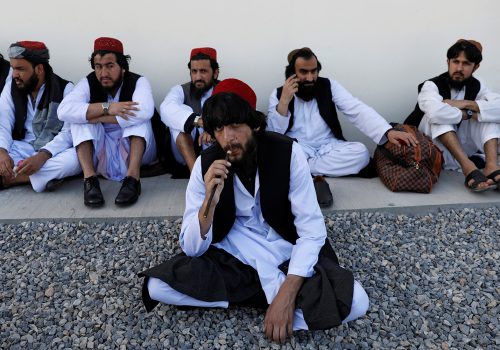 Mon, Jun 29, 2020
The shift in the balance of power within the Taliban has the potential to upend Afghan security, India-Pakistan relations, and the US military withdrawal from Afghanistan.
New Atlanticist by Jared Schwartz and Yelena Biberman