As the global community continues to grapple with the coronavirus (COVID-19), the Atlantic Council is open for business. Our business, meetings, and events, however, are occurring virtually. For more information, please read an update from our President and CEO.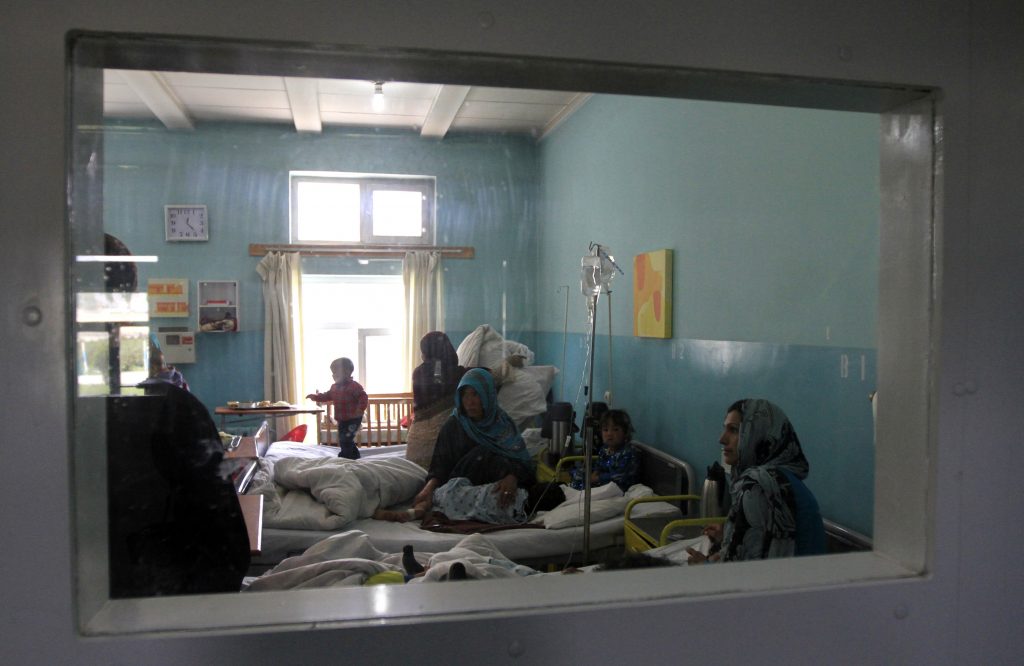 As the U.S. government re-evaluates its priorities in Afghanistan – and as demonstrated by the global pandemic – interventions that ensure Afghans have access to health care, services, and treatment must remain a priority. Improved health programs in Afghanistan must continue to save lives, protect society's most vulnerable, and promote the stability of communities. This is particularly the case for women and girls, as bolstered and sustainable investments in Afghanistan's health system translate to decreased maternal and child mortality rates, higher vaccination rates for children, and increased access to care more generally.
Still, long-term peace and security in Afghanistan will depend on the reintegration of combatants and rebuilding of Afghan society, including those who have physical or psychological disabilities as a result of years of conflict and violence. As such, improved health care is an essential precursor to, and buttress for, stabilization efforts in Afghanistan.
Join the Atlantic Council's South Asia Center, the U.S.-Afghan Women's Council (USAWC), and the American Council on Women, Peace and Security (WPS) on Friday, February 26th from 1:00 p.m. to 2:00 p.m. US ET / 10:30 p.m. to 11:30 p.m. KBT for a conversation on how Afghan women and their U.S. partners have worked to improve critical shortfalls in healthcare, what those improvements mean for Afghan women, and how to sustain these efforts moving forward. The conversation is an opportunity to highlight the positive role U.S. private and public actors have played in collaborating with Afghan partners to build the foundations for women and girls' access to healthcare in Afghanistan, how that access plays an integral role in Afghanistan's peace and security, and how it ultimately supports the peace and security of the United States.
This is the second event in a series of conversations on Women's Gains in Afghanistan. Our first conversation examined the economic gains women have made, and what women's access to economic opportunity means for Afghanistan's long-term peace and security.
Featuring
Rear Admiral Shoshana Chatfield
President, U.S. Naval War College;
Former Provincial Reconstruction Team Commander
Diwa Samad
Special Aide to President Ashraf Ghani; Former Deputy Minister for Policy and Planning
Ministry of Health, Afghanistan
Mariam Bayat
Director
Bayat Foundation
Introductory remarks by
Damon Wilson
Executive Vice President
Atlantic Council
Concluding remarks by
Susan Yoshihara
Founder and President
American Council on Women, Peace, and Security
Moderated by
Ambassador Paula Dobriansky
Senior Fellow, Harvard University Belfer Center;
Former U.S. Under Secretary of State for Global Affairs;
Vice Chair, Scowcroft Center for Strategy & Security, Atlantic Council


The South Asia Center serves as the Atlantic Council's focal point for work on the region as well as relations between these countries, neighboring regions, Europe, and the United States.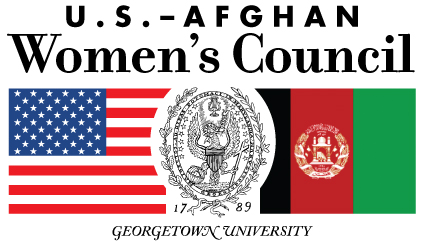 The U.S.-Afghan Women's Council (USAWC) is a non-partisan public-private partnership that convenes governments, civil society and the private sector around the goal of supporting Afghan women and girl's education, healthcare, economic empowerment and leadership.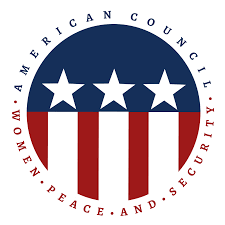 The American Council on Women Peace and Security helps policymakers with hard hitting analysis and enlightened scholarship that ensures the meaningful participation of women.
Related content