As the global community continues to grapple with the coronavirus (COVID-19), the Atlantic Council is open for business. Our business, meetings, and events, however, are occurring virtually. For more information, please read an update from our President and CEO.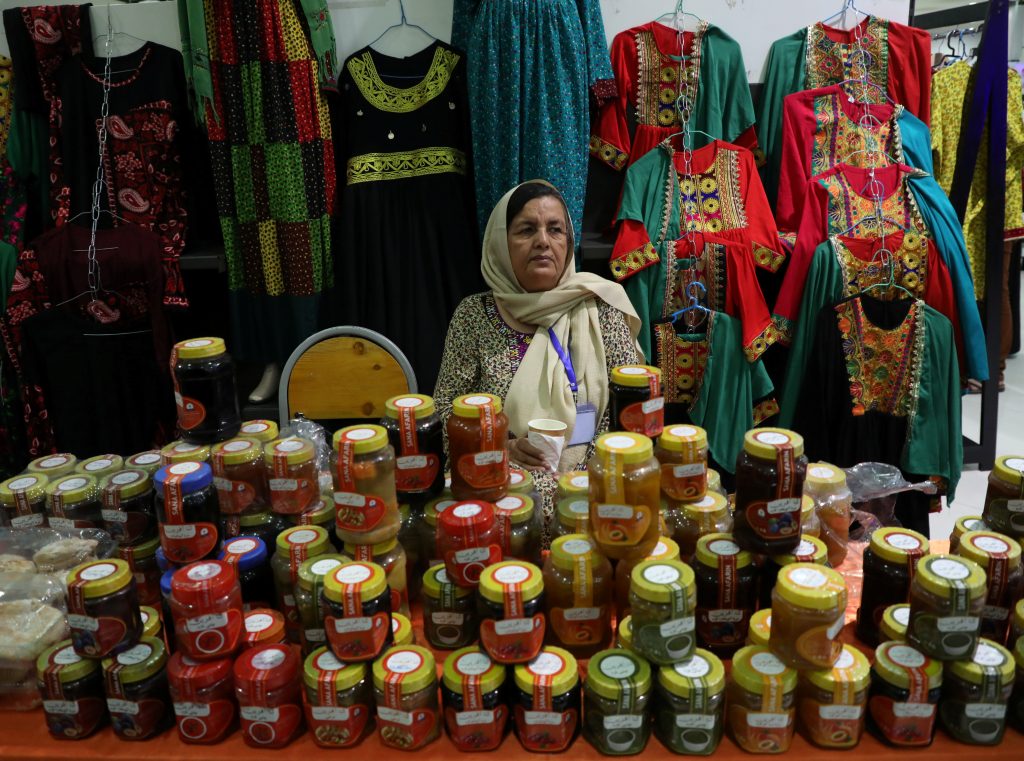 The United States and Afghanistan are at a critical inflection point. The incoming Biden/Harris administration could bring a revised US foreign policy including a new plan of engagement with or withdrawal from Afghanistan, and Kabul remains fixated on the ongoing peace talks in Doha. Within this context, the fundamental rights of Afghan women must not be downplayed into a negotiable issue on the table for stakeholders in Afghanistan. Peace cannot arrive on the backs of Afghan women and girls, and understanding how the United States and allies can support Afghan women economically – in order to bolster Afghanistan's peace process and democratic future more broadly – is crucial.
Join the Atlantic Council's South Asia Center, the US-Afghan Women's Council (USAWC), and the American Council on Women, Peace and Security (WPS) on Thursday, January 7 from 1-2PM EST for a conversation about supporting peace and security in Afghanistan via economic opportunity for Afghan women.
This is the first event in a series of joint conversations with the US-Afghan Women's Council and the American Council on Women, Peace, and Security that will focus on the gains that women have made in Afghanistan, the critical role of Afghan women in Afghanistan's peace and security, and the role US actors have in partnering with and empowering Afghan women.
A recap of this event can be found here.
Featuring
Ambassador Kelley E. Currie
Ambassador-at-Large for Global Women's Issues
Office of Global Women's Issues
H.E. Roya Rahmani
Ambassador of Afghanistan to the United States
Brigadier General Kimberly Colloton
Transatlantic Division Commander
U.S. Army Corps of Engineers
Connie Duckworth
Founder and CEO Emeritus, ARZU Inc.;
Strategic Advisor, Turquoise Mountain
Razia Jan
Founder & CEO
Razia's Ray of Hope Foundation
Introductory remarks by
Damon Wilson
Executive Vice President
Atlantic Council
Concluding remarks by
Sara Greengrass
Executive Director
U.S.-Afghan Women's Council
Moderated by
Ambassador Paula Dobriansky
Senior Fellow, Harvard University Belfer Center;
Former US Under Secretary of State for Global Affairs;
Vice Chair, Scowcroft Center for Strategy & Security, Atlantic Council


The South Asia Center (SAC) is the hub for the Atlantic Council's analysis of the political, social, geographical, and cultural diversity of the region. ​
At the intersection of South Asia and its geopolitics, SAC cultivates dialogue to shape policy and forge ties between the region and the global community.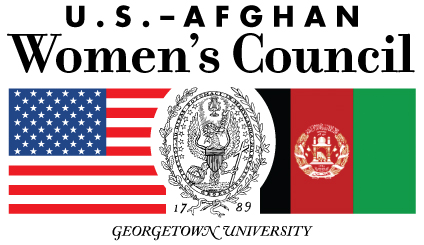 The U.S.-Afghan Women's Council (USAWC) is a non-partisan public-private partnership that convenes governments, civil society and the private sector around the goal of supporting Afghan women and girl's education, healthcare, economic empowerment and leadership.
Related content