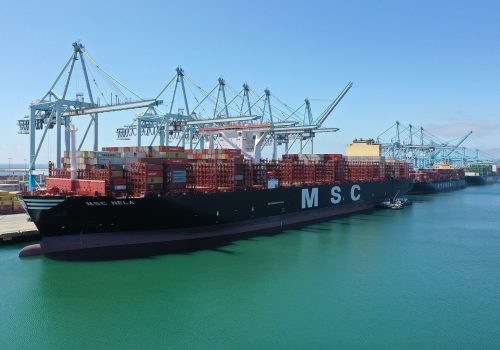 Tue, Oct 13, 2020
With greater than 90 percent of all global trade tonnage transported by sea and vital global energy networks, maritime infrastructure has never been more essential and yet also more at risk.
New Atlanticist by Trey Herr, Will Loomis, Xavier Bellekens,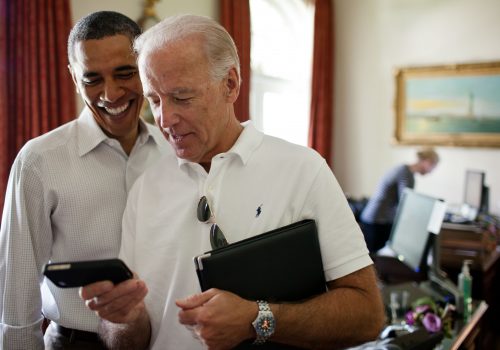 Thu, Feb 11, 2021
It's been a wild twelve months in the world of cybersecurity since the Atlantic Council's Cyber Statecraft Initiative launched the 5×5 series. In celebration of the series' one-year anniversary, experts plotted the year ahead.
New Atlanticist by Simon Handler, Trey Herr, Safa Shahwan Edwards, Xavier Bellekens,
Xavier Bellekens is a nonresident senior fellow with the Atlantic Council's Cyber Statecraft Initiative within the Scowcroft Center for Strategy and Security. He is an assistant professor chancellor's fellow in the Institute for Signals, Sensors and Communications with the Department of Electronic and Electrical Engineering at the University of Strathclyde, Scotland and has over 10 years of experience in consulting across public and private sector. His experience spans from cyber-defence, deception, deterrence and attribution of cyber-threats in critical infrastructures to cyber-situational awareness and cyber-psychology and cyber-diplomacy.
He is also the chair of the IEEE Cyber Science collocated conferences, the chair of the Blockchain Group, the vice chair of the Cyber-Security Group and the cyber-security thematic leader for IEEE UK and Ireland and frequently appears in the media to provide commentary to international press – on radio, tv and newspapers on major cyber-events.