A predominantly Shia nation, the Islamic Republic of Iran has a substantial Sunni population that receives little attention compared to the country's other minorities. Last year's attacks by the Islamic State of Iraq and al-Sham (ISIS) in the capital Tehran have raised fears that disgruntled Iranian Sunnis, who have until now largely escaped extremist influences, could become targets of radicalization by regional jihadist groups. Our latest issue brief, Iran's Sunnis Resist Extremism, but for How Long? authored by veteran journalist Scheherezade Faramarzi lays bare Iran's religious makeup, the history of the Sunni population, the influence of regional actors like Saudi Arabia, and efforts by the Iranian government to support Iranian Sunni leaders who advocate peaceful coexistence with Tehran. This comprehensive analysis deepens understanding of what the future may hold for Iran's Sunnis in the context of domestic discontent in Iran and growing rivalry between Iran and Saudi Arabia.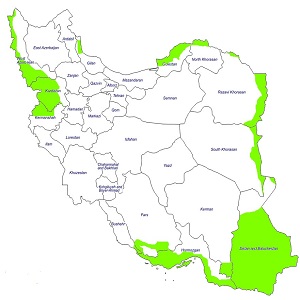 Tue, Apr 24, 2018
In her issue brief for the Atlantic Council, "Iran's Sunnis Resist Extremism, but for How Long?" Scheherezade Faramarzi discusses the current situation of Sunnis in Iran. While Faramarzi's work is valuable given her fieldwork in Iran, in the view of this author, her piece contains errors and misleading information. I agree with Faramazi that the […]
IranSource by Peyman Asadzade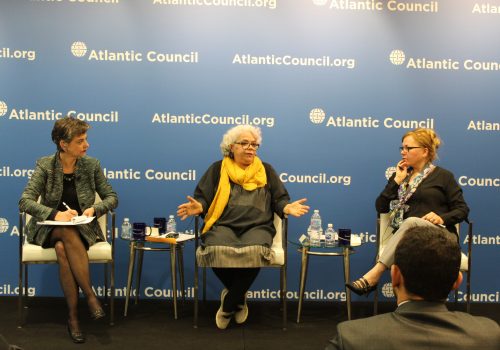 Mon, Apr 9, 2018
Iran's Sunni minority is becoming increasingly strict in religious practice and could succumb to more Salafist influence, but has so far not been inclined to take up arms against the Iranian government.
Event Recap by South Asia Center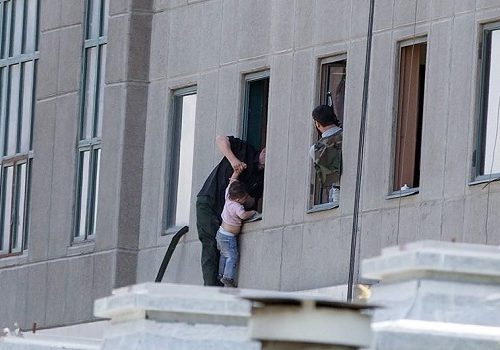 Thu, May 17, 2018
Last year's attacks in Tehran by Islamic State recruits reflect Shia Iran's ambiguous, inconsistent and at times contradictory relationship with Sunni Salafists. While tough on extremist groups threatening its sovereignty or military presence in Syria, the Iranian government has often turned a blind eye to such groups to allow them to fight US forces in […]
IranSource by Scheherezade Faramarzi