In this section we provide an overview of our finances in 2021-2022 and set out the numbers and trends that have helped us grow into one of the world's leading ideas organizations.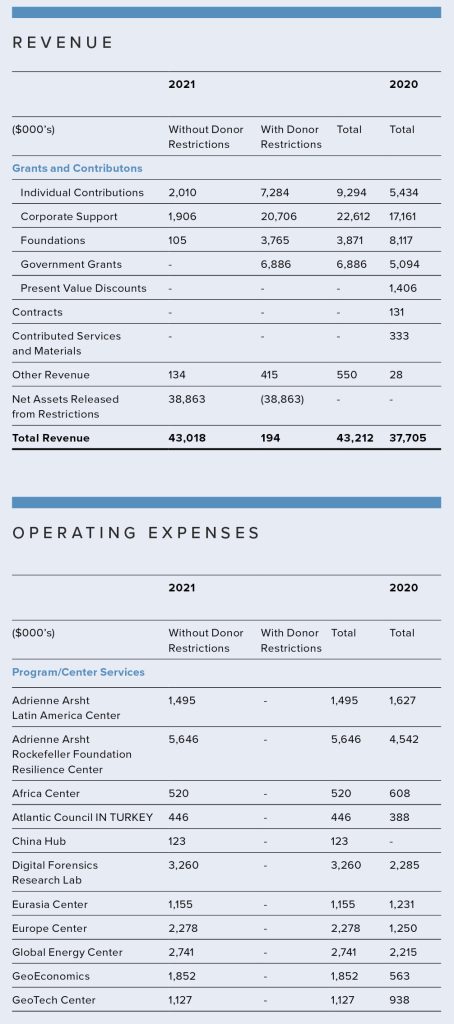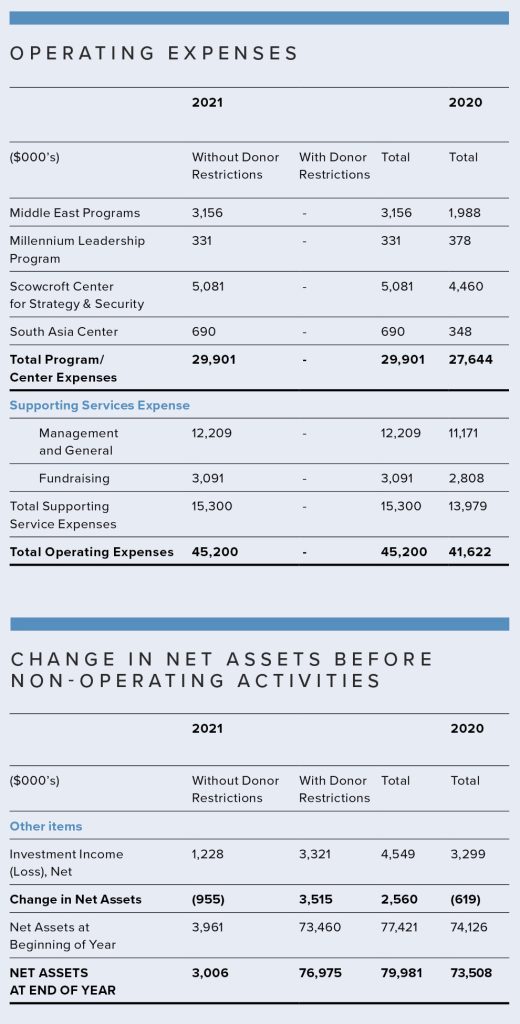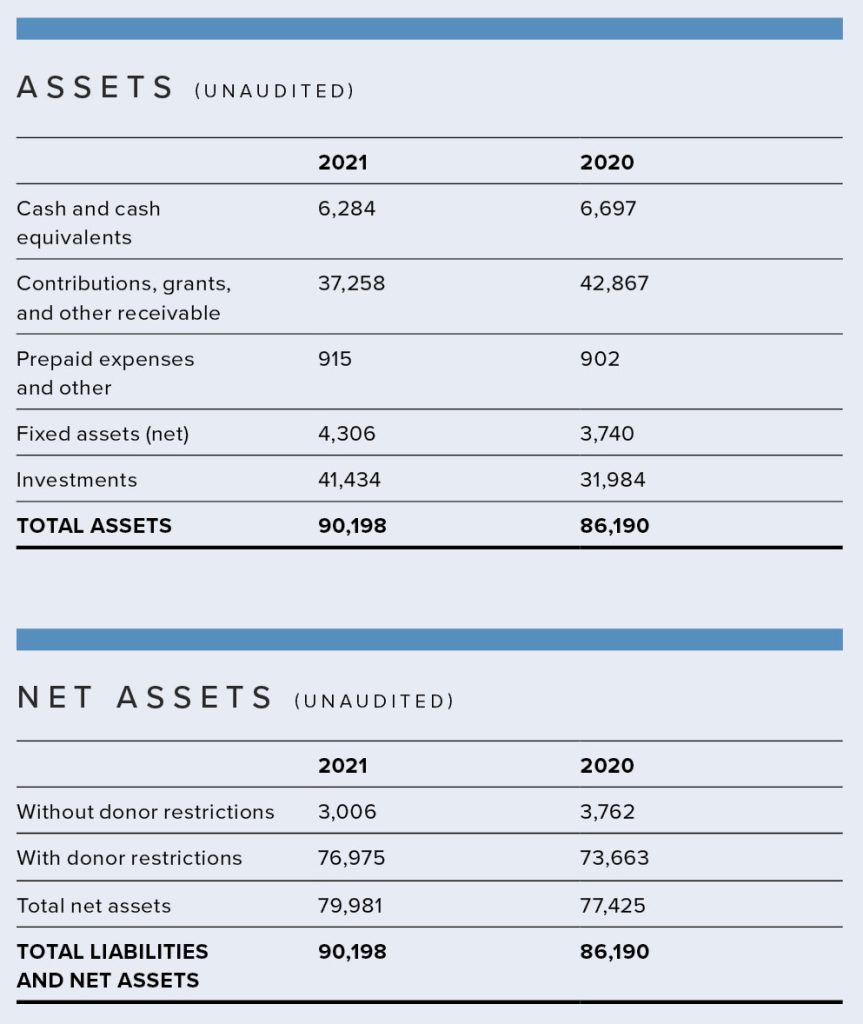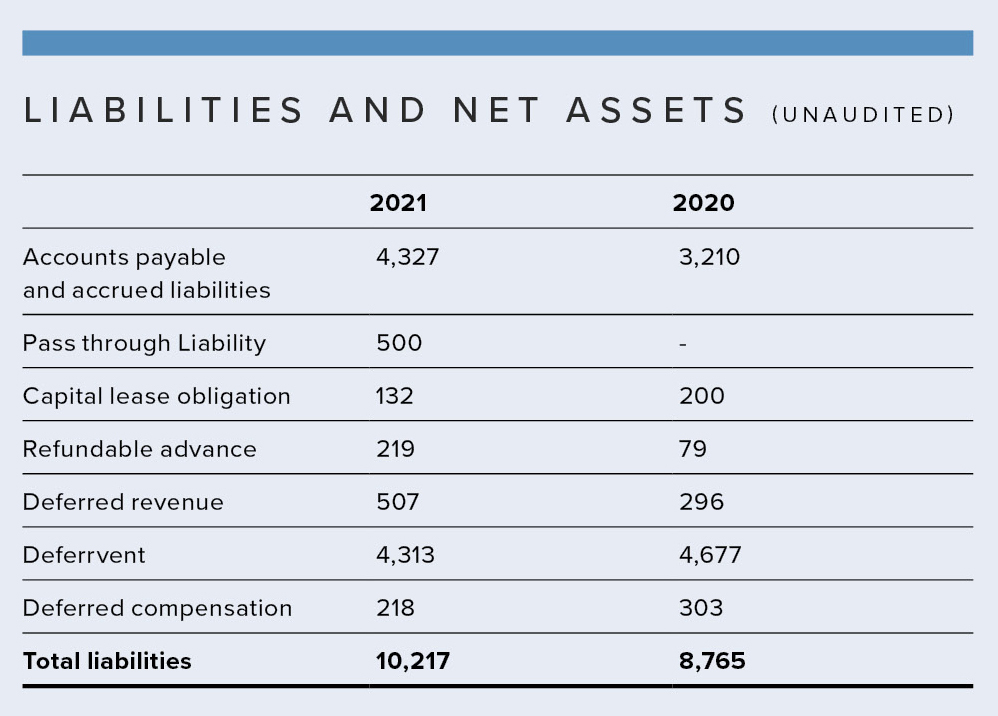 Over a decade of revenue and net asset growth
Diversity of support
Honor roll of contributors
Read the full report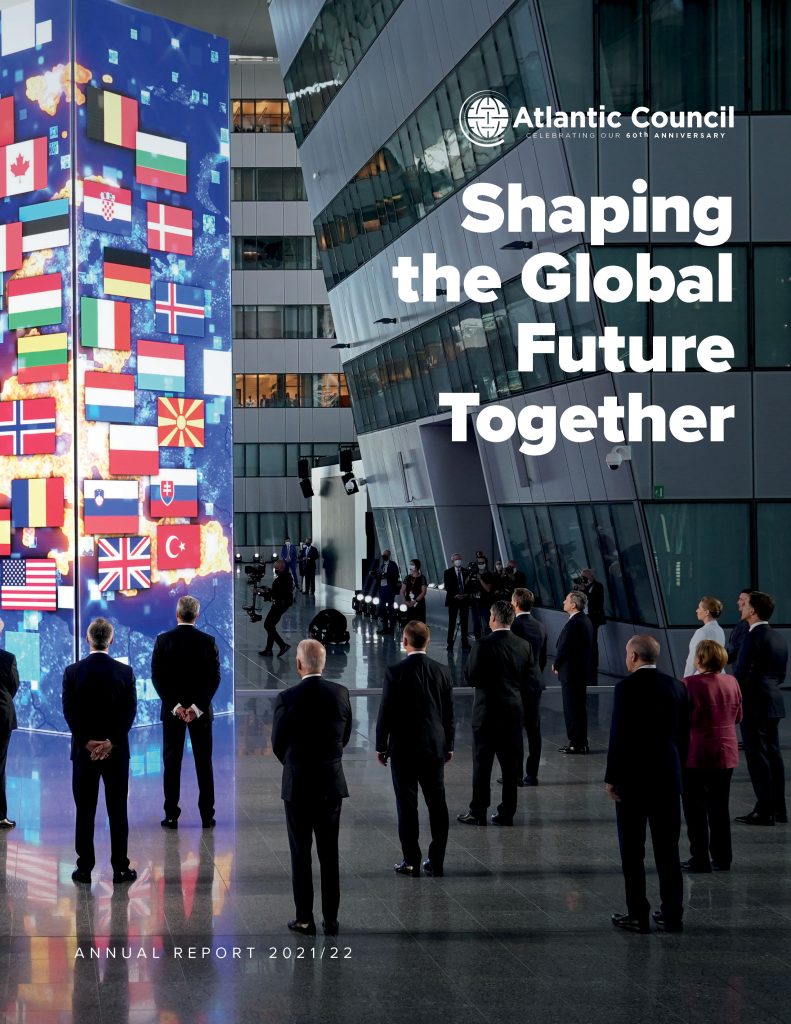 Annual Report 2021/2022
The Atlantic Council has never been more robust operationally, substantively, or financially in its sixty-year history. This comes at a time when our work has never been more crucial in the face of complex, daunting, and worldwide challenges.