The Atlantic Council's eight regional programs all had global impact in 2021. Read more about their accomplishments and plans to expand their reach.
Regional programs
Adrienne Arsht Latin America Center • Africa Center • Global China Hub • Eurasia Center • Europe Center • Rafik Hariri Center & Middle East Programs • South Asia Center • Atlantic Council IN TURKEY
Next
Read the full report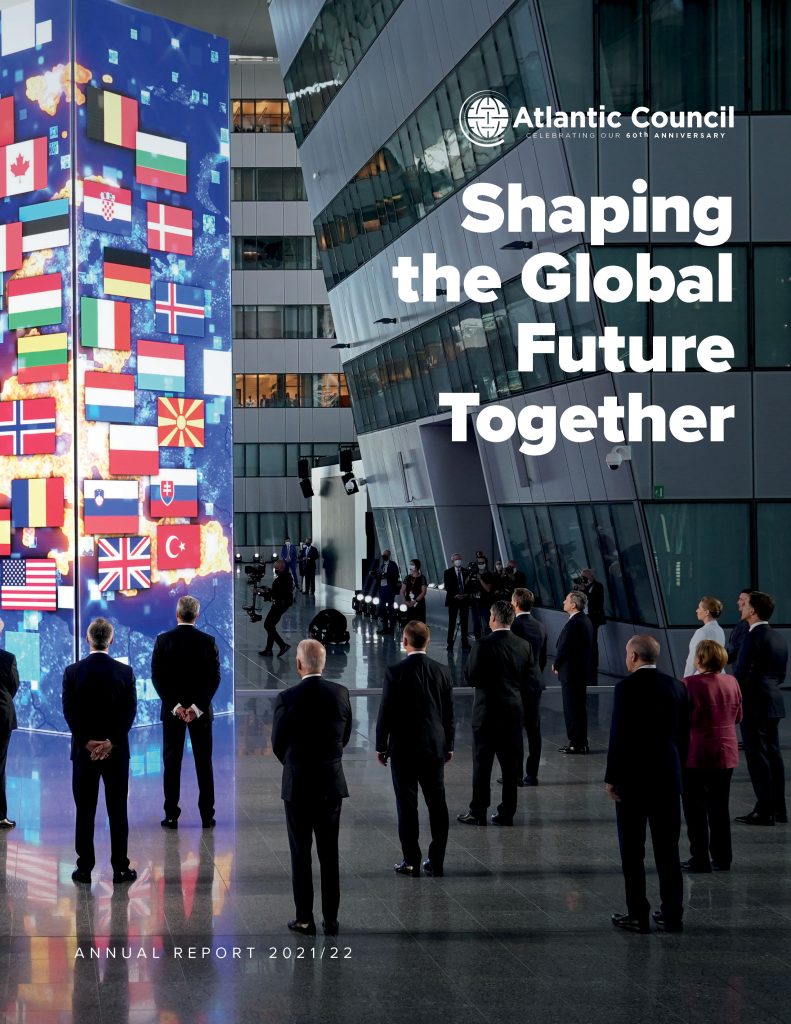 Annual Report 2021/2022
The Atlantic Council has never been more robust operationally, substantively, or financially in its sixty-year history. This comes at a time when our work has never been more crucial in the face of complex, daunting, and worldwide challenges.
2021 Honor roll of contributors