Founded in 1961, when the Kennedy administration was finding its foreign-policy footing and seeking to unite a disparate group of Atlanticists, the Atlantic Council is now one of the world's premier think tanks—known for convening high-level decision-makers, producing groundbreaking research, and providing rapid insight across a wide range of issues and regions. Celebrate with us as we mark sixty years of impact.
The Atlantic Council's certificate of incorporation
The Atlantic Council's beginnings

Highlights
From climate change to digital currencies to great-power competition, our work is shaping policy and sparking debate in Washington and around the world.
From its launch as a platform for like-minded Atlanticists during the Cold War to its present-day work around the globe, journey through the sixty-year history of the Atlantic Council.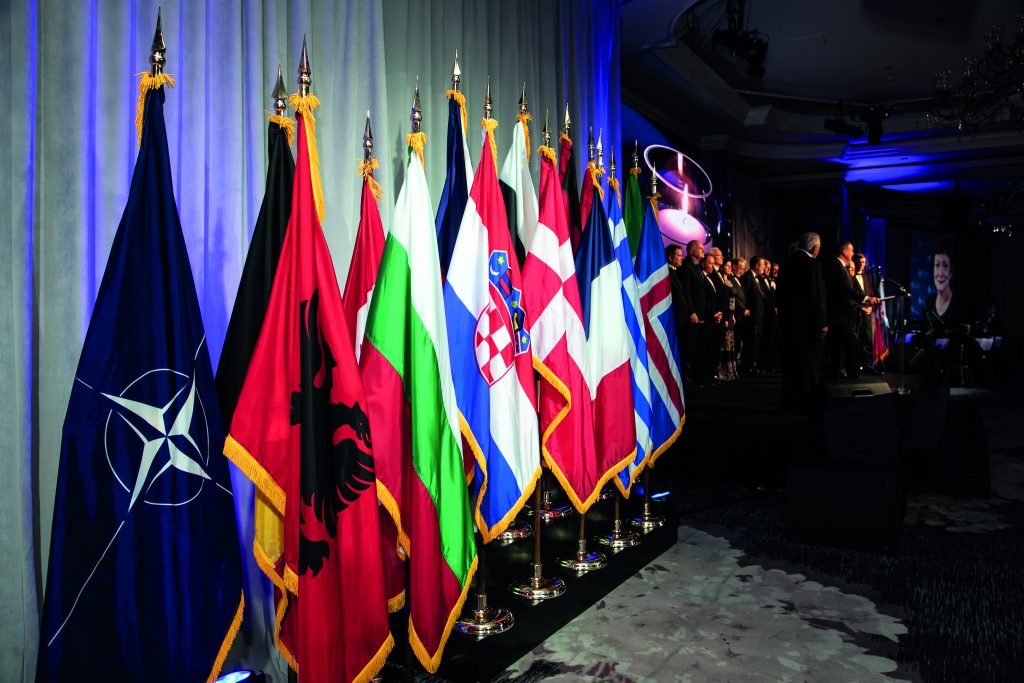 Each year, the Distinguished Leadership Awards salutes an exemplary group of individuals who have contributed to the Atlantic Council mission of shaping the global future together.
Retrospective: 50th year celebration