Read about the scope of our thematic programs covering everything from security and strategy to economics and technology.
Thematic programs
The Scowcroft Center for Strategy and Security • Adrienne Arsht-Rockefeller Foundation Resilience Center • The Digital Forensic Research Lab • Global Energy Center • GeoEconomics Center • GeoTech Center • Millennium Leadership Program
Next
Read the full report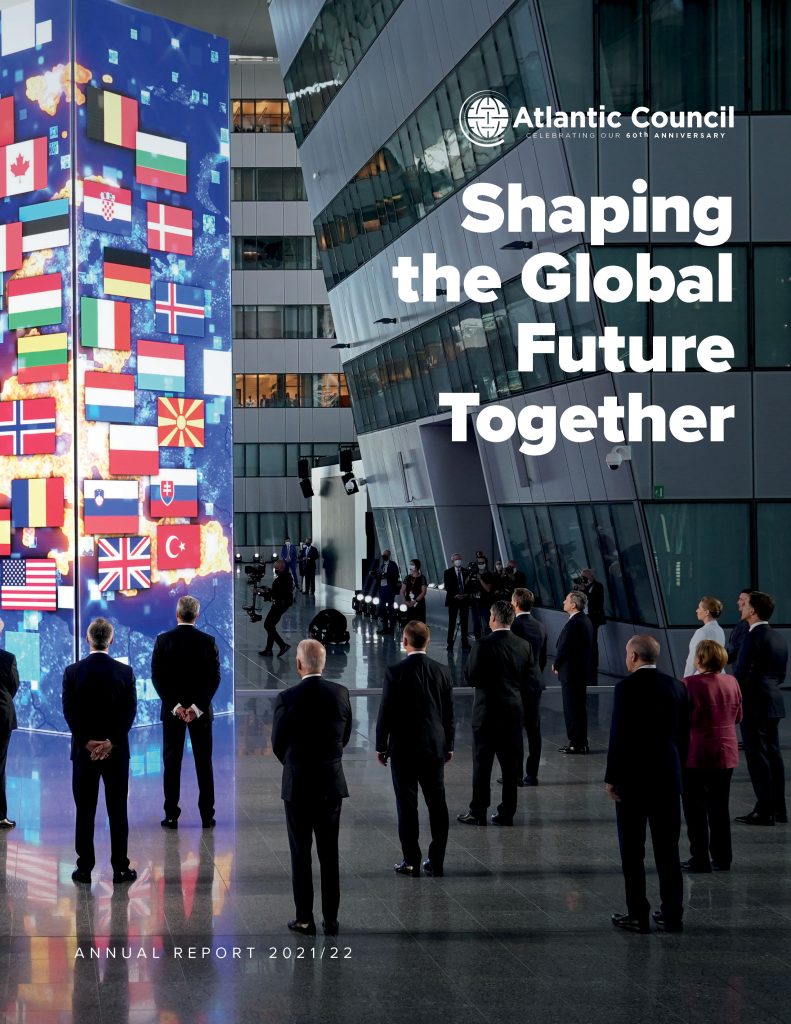 Annual Report 2021/2022
The Atlantic Council has never been more robust operationally, substantively, or financially in its sixty-year history. This comes at a time when our work has never been more crucial in the face of complex, daunting, and worldwide challenges.
2021 Honor roll of contributors