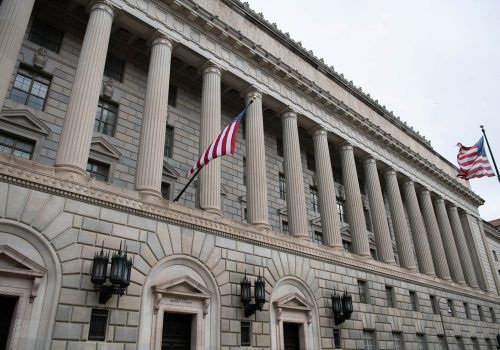 Mon, Sep 14, 2020
The Department of Commerce's actions could deliver a significant blow to Huawei, but they also merit attention for the resulting compliance challenges and burdens facing industry.
New Atlanticist by Annie Froehlich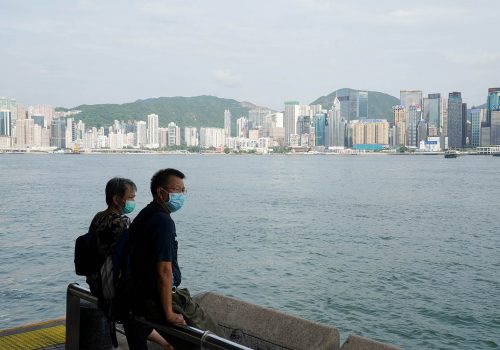 Mon, Sep 14, 2020
Eliminating the favorable tax treatment and requiring "made in China" labels at least provide a visible and concrete mechanism to articulate objections regarding Chinese policy without exerting significant economic pain on the people of Hong Kong, China, or the United States
New Atlanticist by Barbara C. Matthews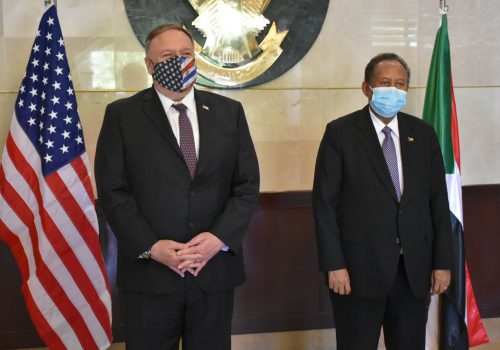 Mon, Aug 31, 2020
Secretary Pompeo's stopover in Sudan last week marked another momentous step forward in the rapidly warming bilateral relationship between Sudan and the United States—the first visit to Sudan's capital, Khartoum, by a US Secretary of State in fifteen years. Unlike Condoleezza Rice's stopover in 2005, aimed at heaping pressure and opprobrium on the country's then-autocratic […]
AfricaSource by Cameron Hudson
Programs


The Global Business & Economics Program's
Economic Sanctions Initiative is galvanizing the transatlantic private and public community to stimulate thinking on economic sanctions and improve their design and implementation process.