Subscribe to the newsletter
See the latest editions of the newsletter

Thu, May 27, 2021
On May 21, Latin America and the Caribbean's COVID-19 death toll surpassed one million. Almost 89 percent of deaths occurred in five countries: Brazil (44 percent), Mexico (22 percent), Colombia (8 percent), Argentina (7 percent) and Peru (7 percent).
Aviso LatAm: COVID-19
More from AALAC on COVID-19 in Latin America
Blogs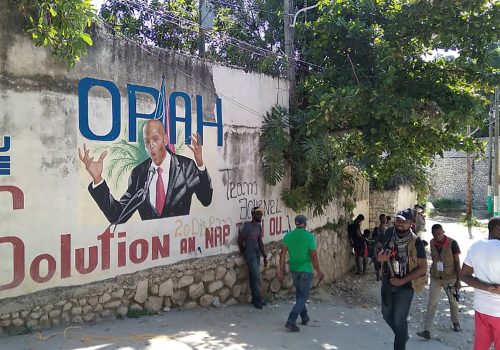 Wed, Jul 7, 2021
The murder leaves a power vacuum atop a country battling rampant crime and COVID-19—with no obvious succession plan in place. What's going on in Haiti and how will it reverberate across the region?
Fast Thinking by Atlantic Council

Mon, Jun 28, 2021
While the COVID-19 pandemic has created challenges across the world, it is having a disproportionate impact on countries in our hemisphere.
Issue Brief by Ambassador James Brewster, Wazim Mowla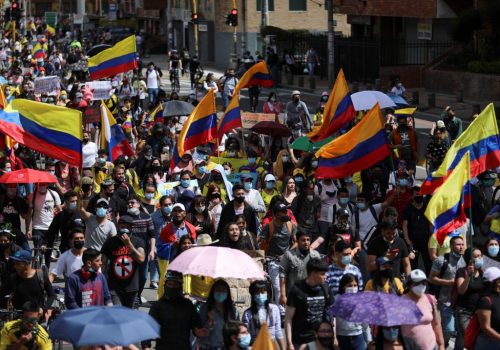 Fri, Jun 18, 2021
Amid the third peak of the COVID-19 pandemic, Colombia faces the longest and most destructive mass protests in recent history. The protests, which began on April 28, 2021, were triggered by a tax-reform bill proposed by the government to stabilize public debt and fiscal deficit. Despite the bill's removal on May 2, 2021, protests continued […]
Issue Brief