Subscribe to the newsletter
See the latest editions of the newsletter

Wed, Jan 20, 2021
Eight countries in the Americas have reported the detection of two COVID-19 variants associated with increased transmission in the United Kingdom and in South Africa. The aftermath of the insurrection could be particularly harmful throughout Latin America, "where the devastation of the pandemic, dire economic straits and the growing impact of climate change have shaken public confidence", writes Adrienne Arsht Latin America Center Director Jason Marczak.
Aviso LatAm: COVID-19
More from AALAC on COVID-19 in Latin America
Blogs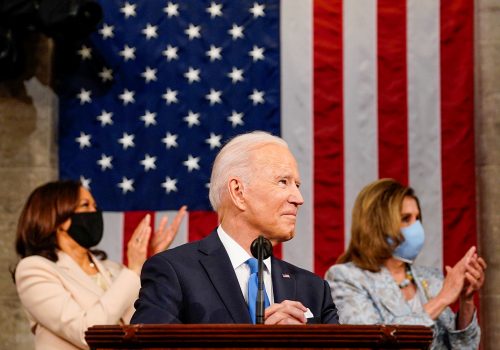 Thu, Apr 29, 2021
President Joe Biden described an array of challenges at home and abroad during a speech to a joint session of Congress on Wednesday to mark one hundred whirlwind days in office. To a socially distanced hall of masked dignitaries, Biden staked out ambitious domestic plans and placed them in the frame of broader competition with China to "win the 21st century."
Fast Thinking by Atlantic Council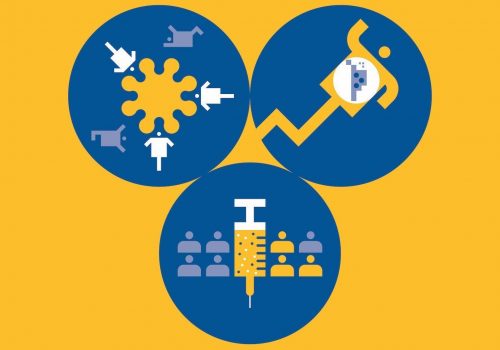 Wed, Apr 21, 2021
The Inter-American Development Bank (IDB) has found that the COVID-19 pandemic has led to the worst economic decline in Latin America and the Caribbean in two hundred years. In addition to its economic toll, the pandemic has had a devastating impact on the region's society and health systems. Although the region represents just 8 percent […]
In-Depth Research & Reports by Pepe Zhang, Peter Engelke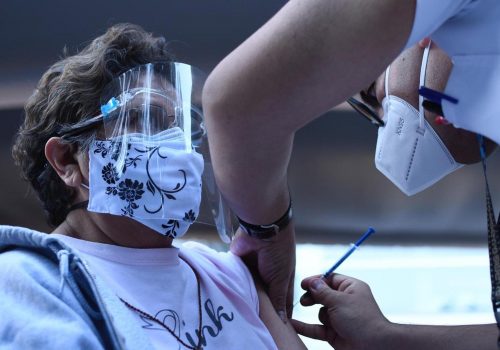 Wed, Apr 7, 2021
Our interactive maps track the percentage of the population of each Latin American and Caribbean country covered by current vaccine agreements; the total number of doses secured by each country and breakdown by supplier/vaccine; where each vaccine is being used across the region; and how many vaccines flow from each major producing country to regional destinations.
In-Depth Research & Reports