Subscribe to the newsletter
See the latest editions of the newsletter

Thu, Dec 17, 2020
After becoming the first Latin American country to approve a COVID-19 vaccine, Mexico will begin inoculations of the Pfizer vaccine on December 22. The country is expecting 125,000 doses from Pfizer in the next few days, which will be received and deployed by the country's Armed Forces. Panama, Costa Rica, Ecuador, and Chile have all authorized emergency use of the vaccine.
Aviso LatAm: COVID-19
More from AALAC on COVID-19 in Latin America
Blogs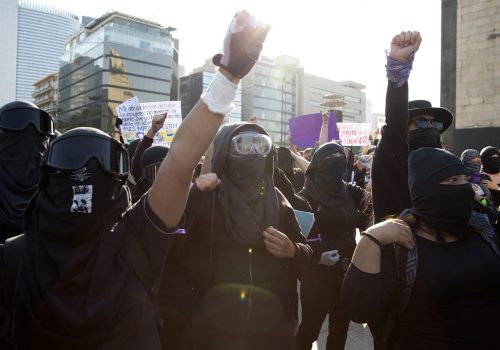 Thu, Dec 10, 2020
In Latin America and the Caribbean, this year's Human Rights Day marks a grim trend as COVID-19 sets back decades of progress for women and girls. And without enlisting everyone, including men, in the fight for women's empowerment, society's ability to achieve gender equality is limited.
New Atlanticist by Valentina Sader and Cristina Guevara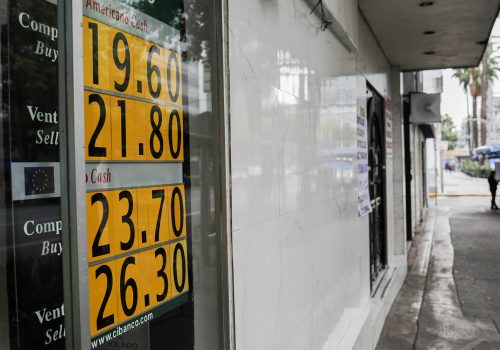 Mon, Dec 7, 2020
With a projected 9 percent contraction in regional gross domestic product (GDP) for this year, experts fear that the heightened economic uncertainty and lower foreign demand brought on by the health crisis might signify yet another lost decade for Latin America. There is one factor, however, that paints a particularly promising picture for the outlook of the region: remittances.
New Atlanticist by Gabriella Cova
Fri, Dec 4, 2020
Download the Report Introduction Parts of Latin America and the Caribbean have become COVID-19 hot spots. With 8 percent of the world's population, the region accounts for nearly one-third of all COVID-19 infections and deaths as of late November.1Author's calculations. Source: Johns Hopkins University. 2020. "COVID-19 Dashboard." Coronavirus Resource Center. Accessed November 23, 2020. https://coronavirus.jhu.edu/map.html. […]
Issue Brief by Pepe Zhang