Subscribe to the newsletter
See the latest editions of the newsletter

Sat, Sep 19, 2020
On September 13, the World Health Organization reported the highest one-day increase in COVID-19 infections since the start of the pandemic, reporting more than 308,000 new cases globally.
Aviso LatAm: COVID-19
More from AALAC on COVID-19 in Latin America
Blogs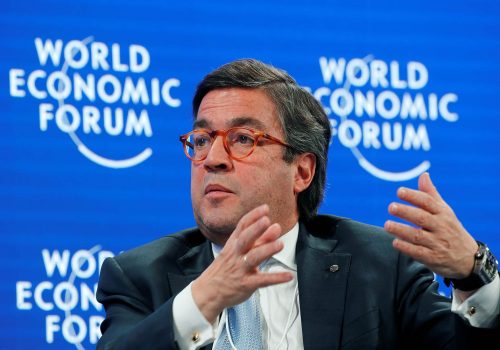 Mon, Sep 14, 2020
Actions taken throughout the region to control not only the pandemic, but also "the spread of poverty [and] the spread of unemployment," have "increased debt to households, to governments, and to businesses," Moreno explained, while the restrictions of movement and commerce imposed to curb the spread of the virus will make it more difficult for Latin American economies to cope with this debt once the initial phase of the crisis is over.
New Atlanticist by David A. Wemer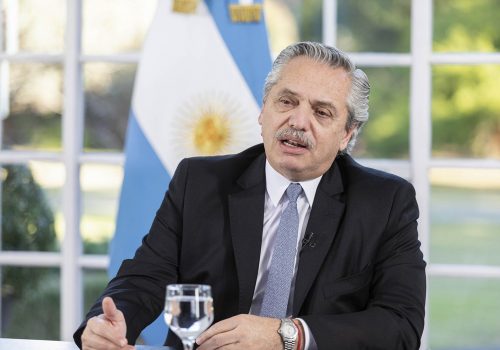 Thu, Aug 6, 2020
Avoiding its ninth default, this deal opens avenues for renewed confidence in the government's ability to continue to safeguard the economy while establishing a necessary long-term macroeconomic plan for Argentina.
New Atlanticist by Valentina Sader

Wed, Jul 8, 2020
The expectations for AMLO's first international trip are inevitably high, especially given the timing amid the worst multi-dimensional crisis in recent history but also coming just a week after the US-Mexico-Canada Agreement (USMCA) entered into force. For the United States, the meeting and the ensuing side-by-side pictures will send strong signals to the region and the world that US-Mexico ties are in a good place.
New Atlanticist by Maria Fernanda Perez Arguello