The Atlantic Council announced a $25-million gift from business leader and philanthropist Adrienne Arsht to endow the Adrienne Arsht Center for Resilience. The Center, which recently received a $30-million grant from The Rockefeller Foundation, will be renamed the Adrienne Arsht-Rockefeller Foundation Resilience Center effective May 1.
Read More
All timely commentary & analysis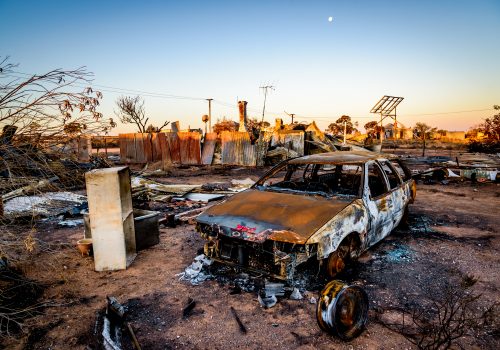 Tue, Jan 21, 2020
As the world rages around the raging fires, I have to wonder: Is this the moment where we will finally see the forest for the trees? Why are we continuing to look into a crystal ball, as if the climate crisis is somehow our future, when it's so glaringly clear that it is our present?
Blog Post by Kathy Baughman McLeod