Learn more
Sign up for the latest from the Eurasia Center
Stay up-to-date with events, news, and publications for all of Eurasia with the Eurasia Center's weekly newsletter.
All commentary & analysis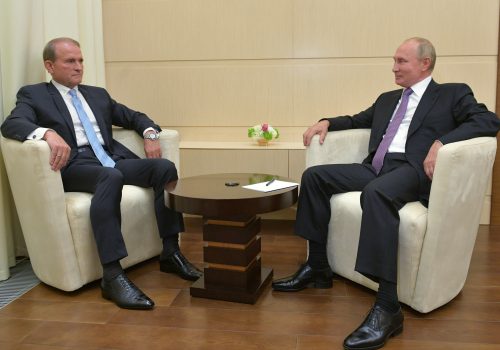 Fri, Feb 26, 2021
Ukraine has introduced a number of measures during February 2021 to restrict the influence of Vladimir Putin's closest Ukrainian ally, Viktor Medvedchuk.
UkraineAlert by Andriy Yermak


The Eurasia Center's mission is to enhance transatlantic cooperation in promoting stability, democratic values and prosperity in Eurasia, from Eastern Europe and Turkey in the West to the Caucasus, Russia and Central Asia in the East.
Follow us on social media