Featured commentary & analysis
Notes from the field and analysis from our team—insights to give you practical leverage on the complex challenges of cybersecurity.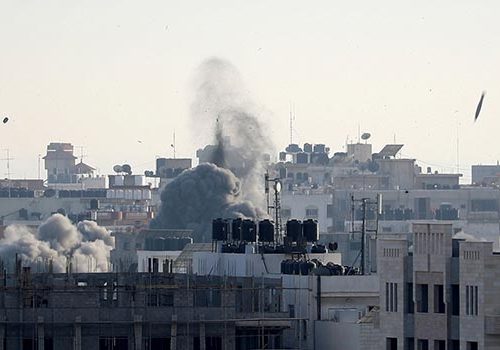 Wed, May 22, 2019
Did the IDF's airstrike 'cross the Rubicon' by using lethal force in response to hacking? On the weekend of May 5, a month after a truce was agreed between Israel and Hamas forces in the Gaza Strip, violence again rose to levels not seen since 2014. Reports indicate that over 600 rockets were fired into Israel by Palestinian militants and were met by Israeli airstrikes on more than 300 targets. Upwards of twenty-three Palestinians and four Israelis were killed.
New Atlanticist by Jack Watson and William Loomis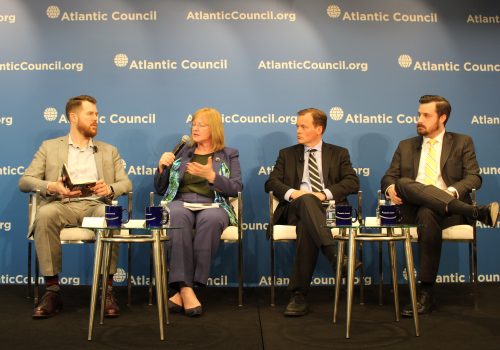 Wed, Mar 27, 2019
On March 27, 2019, the Atlantic Council's Cyber Statecraft Initiative, housed within the Scowcroft Center for Strategy and Security, hosted a public panel to discuss supply chain cybersecurity. The timely discussion, underwritten by Raytheon, followed on the heels of the March 25 disclosure that computer hardware company ASUS had unwittingly been delivering malicious software to ASUS computer owners via its automatic software update utility.
Cyber Risk Wednesdays by Jared Zimmerman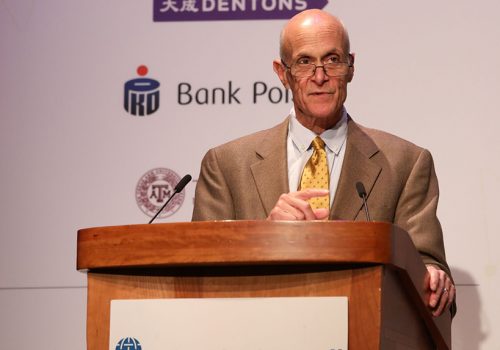 Wed, Apr 24, 2019
US officials have warned that Huawei's equipment could create a backdoor for the Chinese government to spy on US networks. But Huawei has repeatedly denied this claim. Even as governments grapple with this challenge, "we also should consider the next generation of technology that is going to support the Internet—and that is 5G," said Michael Chertoff, who served as secretary of the US Department of Homeland Security from 2005 to 2009.
New Atlanticist by Ashish Kumar Sen
Featured in-depth research & reports
A synthesis of technical systems and policy dynamics, cybersecurity demands detailed understanding to create meaningful change. These reports dig deep into the concepts and assumptions that shape the geopolitics of cybersecurity.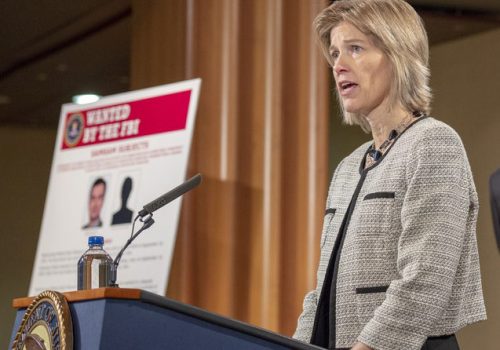 Tue, Jul 16, 2019
An alliance under tension, NATO today faces the challenges of burden sharing, a multipolar world full of old adversaries and emerging challengers. In "Collective Defense of Human Dignity: The Vision for NATO's Future in Cyberspace," Christopher Porter, a nonresident senior fellow in the Cyber Statecraft Initiative at the Atlantic Council analyzes member states struggling with […]
Issue Brief by Christopher B. Porter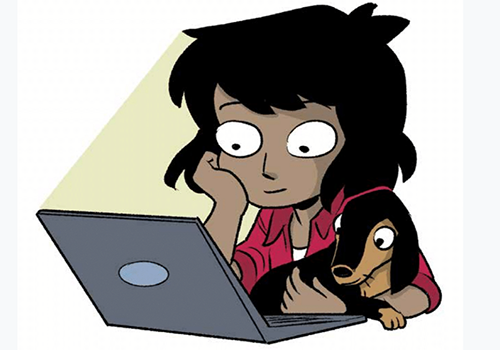 Mon, Sep 17, 2018
With our modern-day reliance on digital technology, software and system vulnerabilities have become increasingly hard to avoid. Thoroughly eliminating all these vulnerabilities can be a challenge, but through a coordinated vulnerability disclosure (CVD) program, governments and private companies can mitigate them with the help of independent security researchers.
Report by Shaun Ee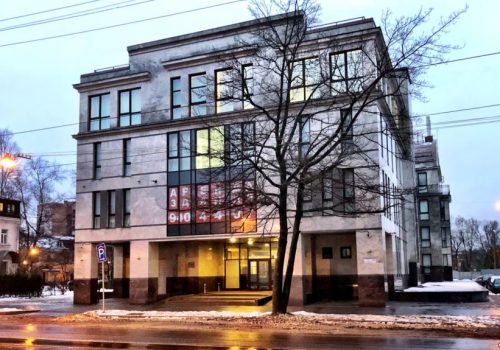 Tue, Sep 11, 2018
Of all the political ideas to defend themselves before the court of human history, few have proven as potent and as compelling as that of electoral democracy. Yet in recent years, electoral democracy has once more come under challenge, facing off against popular discontent, revisionist governments, and—most significantly—the rise of new media and digital technologies. […]
Issue Brief by Laura Galante & Shaun Ee
Featured event series
Leadership
Employment opportunities with the Cyber Statecraft Initiative
Join our cause with the Cyber Statecraft Initiative of the Scowcroft Center for Strategy and Security.