Highlighted content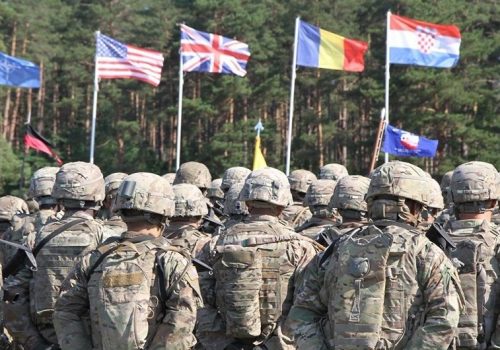 Thu, Feb 7, 2019
To provide an independent perspective, the Atlantic Council established a task force to assess the broader political and military implications of an enhanced US posture in North Central Europe. The report's recommendations, guided by several key principles, are a result of the task force members' agreement that enhancements to the US presence in the region could, and should, be undertaken to bolster deterrence and reinforce Alliance cohesion.
Report by Ambassador Alexander R. Vershbow (Ret.) and General Philip M. Breedlove, USAF (Ret.)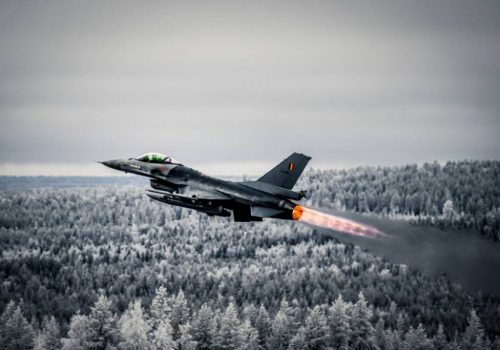 Tue, Apr 2, 2019
While the United States and its NATO Allies and partners have enjoyed three decades of air supremacy, the pendulum is now swinging in the other direction. As a great power competition with Russia plays out in Europe, the United States and its Allies in NATO must reassess the role and importance of the air domain to transatlantic security.
Issue Brief by General Frank Gorenc, USAF (Ret.)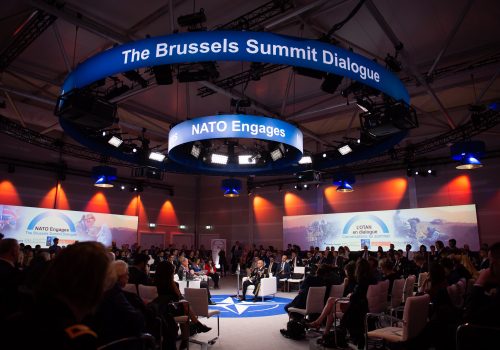 Thu, Nov 29, 2018
In Brussels, allies committed not only to increased spending to meet the NATO 2-percent pledge, but to important improvements in readiness and reinforcement for air, land, and naval forces. They also agreed to adopt an increased focus on the challenges of cyber and hybrid conflict. The commitments are comprehensive, but the results of these decisions will depend on effective implementation. This paper sets forth a policy and programmatic framework for that implementation, proposing four sets of actions that NATO should undertake.
Report by Franklin D. Kramer, Hans Binnendijk, Lauren M. Speranza
All in-depth research & reports