Our mission
The Atlantic Council's US-India trade initiative seeks to facilitate lasting, meaningful economic engagement between both countries and complement efforts by the US Government to strengthen the broader US-India relationship and vision of a free and open Indo-Pacific.
This dialogue will serve three critical functions:
to develop a vision for a U.S.-India Digital Trade Agenda for the Free and Open Indo-Pacific;

to identify the key institutional changes necessary to facilitate communication and problem solving between United States and Indian officials as well as their Indo-Pacific counterparts; and

to foster interpersonal relationships between stakeholders in industry, government, and civil society to allow for more effective communication on bilateral and regional trade issues.


The South Asia Center serves as the Atlantic Council's focal point for work on the region as well as relations between these countries, neighboring regions, Europe, and the United States.

Featured report:
Reimagining the US-India trade relationship
This report, each chapter curated by a leading expert and South Asia Center nonresident senior fellow, examines US and Indian trade relations, both bilateral and global, and offers forward-thinking policies to help governments in both countries achieve a deeper trade relationship. The various views and ideas expressed by both Indian and US trade-policy experts and industry leaders present a comprehensive analysis to resolve disagreements and establish a short-, medium-, and long-term framework for cooperation.

Featured report:
The hard work ahead in improving US-India agricultural trade
Between the United States and India, challenges on trade, specifically agricultural trade, persist. This analysis concludes that both countries should pursue a multi-pronged approach to expanding bilateral agricultural trade.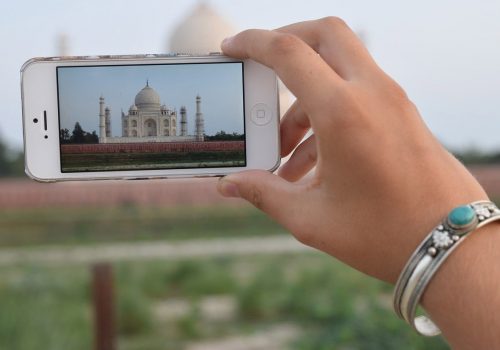 Wed, Sep 16, 2020
Prime Minister Narendra Modi's vision to usher in another half a billion Indians online is a fitting goal for an ambitious, young digital nation. Yet closing India's digital divides and developing a robust digital economy will require a moonshot effort that leaves little room for error.
Issue Brief by Mark Linscott and Anand Raghuraman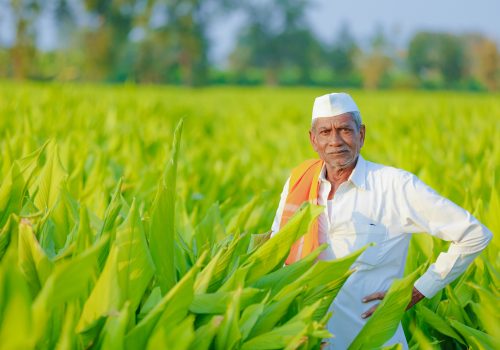 Wed, Sep 9, 2020
Agriculture has formed the backbone of India's economy for many decades and remains crucial to providing food security for the country's growing population. It constitutes a major pillar of India's economic growth and a significant contributor to its growing exports sector.
Issue Brief by D. Narain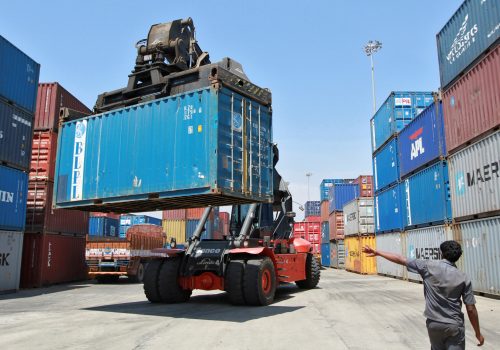 Tue, Jun 30, 2020
Trade policy has come to the fore as a growing number of countries restrict exports of critical medical supplies to ensure sufficient availability for patients in-country. In this crisis, international collaboration to keep trade flowing has been limited and has not prevented many countries from imposing new trade restrictions.
In-Depth Research & Reports by Mark Linscott
Events
Featured commentary

US-India trade initiative:
Latest news & fresh analysis
South Asia Center experts break down all things US-India trade and provide critical insight into recent developments.

Tue, Aug 10, 2021
Policymakers in New Delhi believe US tech platforms need India more than India needs them. Who's right?
Read More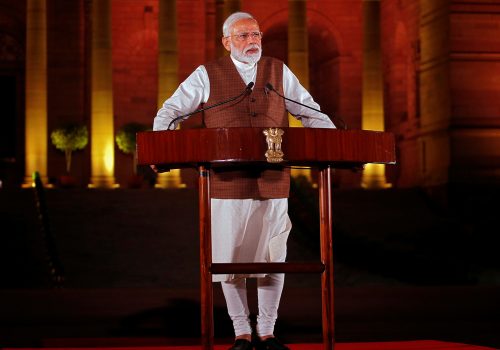 Wed, Apr 7, 2021
In India, contentious debates over US technology platforms and their influence have gained strength and considerable political attention. And globally, governments are determined to exert sovereign control over digital domains and online users. The real test is whether US tech companies can carefully adapt their platforms and values to local markets without stretching them beyond all recognition.
New Atlanticist by Anand Raghuraman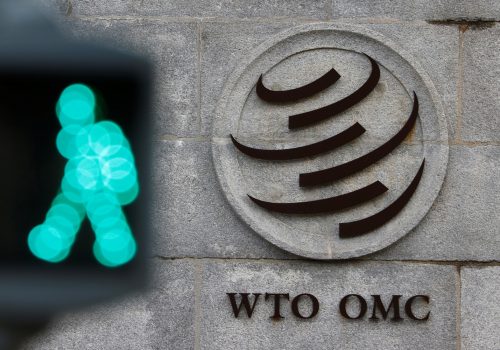 Wed, Nov 11, 2020
Member countries should be realistic about what a new WTO director-general can actually accomplish, beyond a formal facilitating role. Forward movement on any front requires initiative from its key Members, developed and developing alike, to find common ground and make the hard decisions needed to bridge gaps.
New Atlanticist by Mark Linscott and Stephen Kho

Thu, Sep 10, 2020
The current approach by the Trump administration risks weaponizing international trade and ignoring valuable opportunities to both strengthen US commercial interests and further strategic objectives.
New Atlanticist by Mark Linscott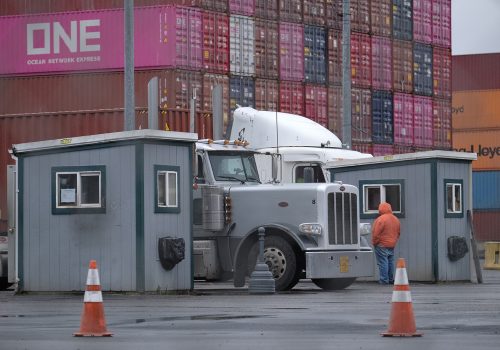 Mon, Jun 15, 2020
Traditional industry was under heavy pressure to improve productivity through digitalization long before the onset of the COVID-19 pandemic. Now, the longevity of corporates in retail, travel, financial services, and real estate is in severe question, as disruptions by the COVID-19 pandemic have wreaked havoc on productivity. After COVID-19, remodeling business operations and digitalization will be necessary for survival.
New Atlanticist by Ridhika Batra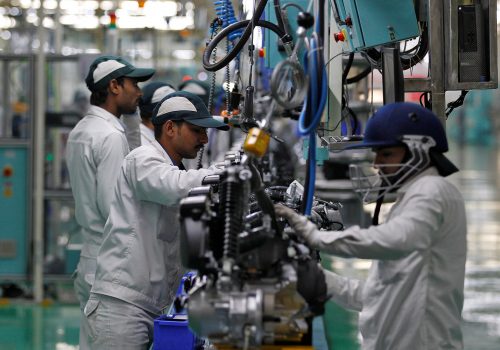 Wed, Jun 10, 2020
While Prime Minister Narendra Modi's "self-reliance" push could be interpreted as inward-looking or protectionist, the emphasis on linking India up with global value chains suggests a different approach.
New Atlanticist by Harsha Vardhana Singh
Leadership
Initiative core experts
Heading this initiative are four non-resident senior fellows of the Atlantic Council's South Asia Center, each with unique experience in areas of trade policy or business.
Join the South Asia Center mailing list
The South Asia Center serves as the Atlantic Council's focal point for work on greater South Asia as well as its relations between these countries, the neighboring regions, Europe, and the United States.