Global Sanctions Dashboard: Sanctions alone won't stop the Wagner Group 
Key takeaways
Despite sanctions and efforts to curtail the Wagner Group's illicit activity, the group has successfully evaded financial sanctions through a series of facilitators and front companies around the world.
$5 billion: That's how much the Wagner Group has made since 2017 mainly from mining, illicit gold trade, and forestry business in Africa, as well as funding from the Russian state.
The key vulnerability in enforcing sanctions against Russia is the gap in beneficial ownership information, including in the case of the oil price cap.
On June 23, Russian private military security company the Wagner Group, led by Yevgeny Prigozhin, staged a takeover of the Russian city of Rostov-on-Don and advanced within 125 miles of Moscow. After approximately thirty-six hours, the rebellion concluded with an agreement brokered by Belarusian President Alyaksandr Lukashenka. The incident drew widespread international attention to the Wagner Group and its operations in Ukraine, Africa, and the Middle East. Despite being heavily sanctioned in most Western jurisdictions, the group continues to raise, use, and move money around the world.
In this edition of the Global Sanctions Dashboard, we walk you through existing sanctions against the Wagner Group, limitations around enforcing them, and what more Western allies can do to counter Wagner's influence in Africa. Moreover, we identify gaps in beneficial ownership information as the key vulnerability in enforcing sanctions against Russia, including in the case of the oil price cap.
The Wagner Group is heavily sanctioned but keeps making money
The Wagner Group, its affiliates, and leadership are the targets of Australian, British, Canadian, European Union (EU), Japanese, and US sanctions for human rights abuses and serious crimes, among other illicit activity, and for participating in Russia's war of aggression against Ukraine. There are proposals and discussions in play within the EU and UK governments to designate the group as a terrorist organization. The United States redesignated the Wagner Group as a transnational criminal organization in January 2023. While these types of organizational designations may appear symbolic, they pave the way for more significant sanctions and actions such as prosecution of group members and affiliates pursuant to terrorism or criminal charges, which carry significant penalties. Terrorist organization and transnational criminal organization designations also send a strong signal to foreign governments that they may want to reconsider their relationships with these groups.
Shortly after the Wagner Group's attempted mutiny against Moscow's military leadership, the United States issued designations targeting the Wagner Group's illicit gold activity and affiliated entities in the Central African Republic (CAR), United Arab Emirates, and Russia, exposing Prigozhin's network and mining operations. Concurrently, the United States issued a twenty-nine-page joint advisory on Wagner's illicit gold trade in sub-Saharan Africa, encouraging industry participants to apply enhanced due diligence to avoid the risks potentially facilitating the violation of economic sanctions or money laundering.
Despite sanctions and efforts to curtail the Wagner Group's illicit activity, the group has successfully evaded financial sanctions through a series of facilitators and front companies around the world and by taking advantage of lack of beneficial ownership to obscure operations and avoid identification. The Wagner Group has made more than five billion dollars since 2017, according to a Forbes assessment, mainly from mining, illicit gold trade, and forestry business in Africa, as well as funding from the Russian state.
The restructuring of Wagner Group's command and control creates new opportunities in Africa
Despite the mutiny, Russia is likely to continue using the Wagner Group as an irregular or "gray zone" instrument of foreign policy and regional influence across Africa, although some rebranding and restructuring of the organization is expected. The Kremlin could change the Wagner Group's name but will likely keep the existing security contracts with African authorities and continue using the group for disinformation operations. Reportedly, the Kremlin has already begun the "corporate takeover" of the Wagner Group, with Russian law enforcement authorities seizing computers from companies connected to Prigozhin.
Nevertheless, the Wagner Group's organizational restructuring in Russia will likely impact the group's operations in Africa as the Kremlin moves to assert greater control over Wagner Group operations and personnel and demonstrate that Putin is still in power. For example, around six hundred Wagner Group mercenaries left the CAR following Prigozhin's failed rebellion, however the reason for their departure remains unknown. Russian government officials have been traveling to Africa and the Middle East in recent weeks to reassure regimes that Wagner Group will be able to meet their existing contract requirements under new command and control. In a visit to Damascus on June 26, Russian Deputy Foreign Minister Sergei Vershinin assured Syrian President Bashar al-Assad that Wagner forces would continue operations under the control of the Kremlin. In the CAR and Mali, Russian Minister of Foreign Affairs Sergey Lavrov offered similar assurances.
The Kremlin's attempts to save face and assert control provide Western allies with an opportunity to counter the Wagner Group's influence and position, particularly in African countries such as CAR and Mali. The United States and its allies can take a "demand-side economics" approach and introduce positive inducements for regimes currently contracting with the Wagner Group, such as diplomatic, economic, and security cooperation that meet the needs of African countries while swaying them away from their reliance on the Wagner Group and ultimately Russia.
The United States could leverage its designation of the Wagner Group as a transnational criminal organization to share information with foreign partners about the Wagner Group's criminal activity, human rights abuses, and illicit financial activity to encourage partners to open investigations within their jurisdictions and prosecute Wagner Group personnel as criminals. These prosecutions could be brought to international organizations such as Interpol, to issue Red Notices and engage law enforcement around the world to bring criminals to justice. Further, if the United Kingdom and EU designate the Wagner Group as a terrorist organization, it may deliver a reminder to African governments that terrorism remains a priority and that the West is willing to cooperate with African governments on internal national security threats. A terrorist designation would also allow the EU and United Kingdom to bring terrorism charges against Wagner Group personnel within their jurisdictions and create the ability to further sanction the group and its network, disrupting their financial activity and ability to travel.
Additionally, Western allies can seize the opportunity to raise awareness about Wagner's lack of success in places like Mozambique and Libya, human rights abuses in African countries, and exploitation of natural resources, to emphasize that their services come at a high cost. Western countries can partner with civil society organizations and African governments to track and identify the complex ownership structures of the Wagner Group-connected companies that enable sanctions evasion, share intelligence on these companies among partners, and take steps to freeze and seize assets of the Wagner Group that run counter to the interests of African countries.
Identifying a key vulnerability in Russia sanctions enforcement: Beneficial ownership
The key to understanding who is behind the shell companies and complex ownership structures of companies facilitating the Wagner Group's activity is identifying the real human beings or organizations that control shell companies. They are called "beneficial owners."
The Financial Action Task Force (FATF), the international body responsible for setting global anti-money laundering standards, has called on its members to implement tougher global beneficial ownership standards and give competent authorities adequate information on the true owners of companies. Several countries, including the United States and United Kingdom, have passed legislation and developed or are in the process of developing regulations to bring their countries' anti-money laundering and countering-the-financing-of-terrorism regimes up to FATF standards on beneficial ownership.
The FATF and the international Egmont Group of Financial Intelligence Units (FIUs) can collaborate to ensure FATF regional bodies representing African countries and FIUs across the continent have the information they need and the capacity to understand and identify the risks the Wagner Group's activities present to their respective domestic financial systems as well as the global financial system.
Lack of knowledge on beneficial ownership also played a key role in obstructing the enforcement of the oil price cap against Russia. The United States and Group of Seven (G7) allies imposed a sixty-dollar cap on Russian crude oil in December 2022, with the goal of keeping oil flowing out of Russia while reducing the revenue stream into Moscow. The effectiveness of the price cap strategy depends on Russian oil exporters and importers accessing maritime services, such as insurance of oil tankers, provided by G7 countries that have sanctioned Russia. If Russian oil importers and exporters want to use these maritime services, which make up 90 percent of the market, they have to comply with the price cap. In response, Moscow built up a shadow fleet of oil tankers whose real owners are unknown.
Why Russia's shadow fleet is so dangerous
In February 2023, Russia's shadow fleet was worth more than two billion dollars and consisted of around six hundred vessels. The fleet includes tankers previously used for Iranian and Venezuelan oil shipments and European tankers sold to Middle Eastern and Asian owners since Russia's invasion of Ukraine began. The tankers operate without Western insurance and are not up to Western safety standards for oil tankers. Most of them are owned by offshore companies based in countries such as Panama, the Marshall Islands, and Liberia.
A third of Russia's shadow fleet tankers are more than fifteen years old, which poses heightened risks of oil spills and environmental disasters. Normally, tankers should be demolished when they are around fifteen years old. The average age of the shadow fleet is twelve years and many of them will surpass fifteen years in the coming years.
Fortunately, Asian nations have strengthened monitoring and inspection of old tankers. For example, Singapore held a record thirty-three tankers for failing safety inspections. Even Chinese port authorities in Shandong province have held at least two tankers older than twenty years for safety checks. Ships under detention for safety violations will have to re-apply for certificates and it's unclear how long it will take them to get back to the ocean, if at all.
How to prevent the growth of the shadow fleet
Last year, the number of undisclosed buyers of tankers more than doubled compared to 2021. Buyers of most of these tankers were located outside of G7 countries or the European Union. Specifically, London-based company Gibson Shipbrokers estimates that around one hundred fuel tankers were sold to companies outside of the G7. The undisclosed buyers of European ships most likely were shell companies or individuals acting on behalf of Russian beneficial owners of the shadow fleet tankers. This development is alarming and demonstrates a common theme in the challenges associated with enforcing sanctions against Russia including the oil price cap—beneficial ownership.
Following FATF's recommendation to its member states on making the identities of true owners of companies available to competent authorities could make it more difficult for sanctions evaders and money launderers to facilitate transactions for sanctioned Russian companies. It could also help sellers of tankers to identify whether the ultimate benefactor is a Russian entity or an individual. In the meantime, greater information sharing between partner nations on illicit Russian financial activity and the shell companies that are involved will help close this gap in sanctions enforcement and increase global understanding of Russia's reach.
Kimberly Donovan is the director of the Economic Statecraft Initiative within the Atlantic Council's GeoEconomics Center. Follow her at @KDonovan_AC.
Maia Nikoladze is the assistant director at the Economic Statecraft Initiative within the Atlantic Council's GeoEconomics Center. Follow her at @Mai_Nikoladze.
Ryan Murphy is a young global professional at the Atlantic Council's GeoEconomics Center.
Castellum.AI partners with the Economic Statecraft Initiative and provides sanctions data for the Global Sanctions Dashboard and Russia Sanctions Database.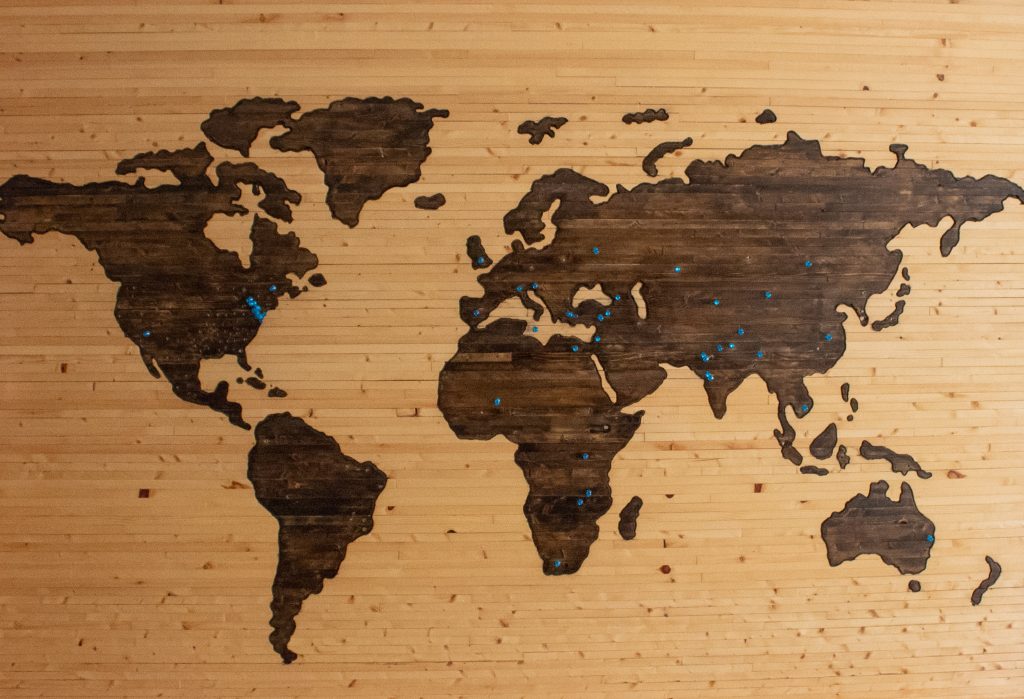 The Global Sanctions Dashboard provides a global overview of various sanctions regimes and lists. Each month you will find an update on the most recent listings and delistings and insights into the motivations behind them.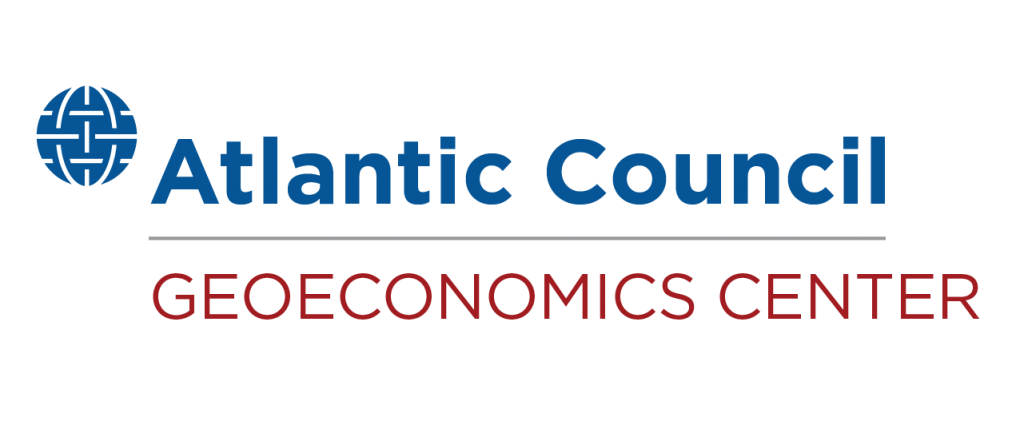 At the intersection of economics, finance, and foreign policy, the GeoEconomics Center is a translation hub with the goal of helping shape a better global economic future.