Summary
This Friday, October 20, European Commission President Ursula von der Leyen and European Council President Charles Michel will visit Washington to meet with US President Joe Biden. Energy security and climate action have become an increasingly central part of the transatlantic relationship, as the war in Ukraine continues to disrupt global energy markets, and the resurgence of industrial policy creates a wedge between Washington and Brussels. All eyes will be on the Rose Garden to see how the three leaders chart a course on these important issues.
To that end, the following policy actions at the summit could help guide transatlantic energy and climate relations for the year ahead:
Recommendations
Collaborate on cleantech innovation and workforce development
Friday's summit is unlikely to produce a breakthrough on green industry policies that have strained the transatlantic relationship since the passage of the US Inflation Reduction Act (IRA). While the thorny issues of subsidies and trade are worked out at lower levels, the three leaders should focus on big-picture initiatives with clear positive-sum gains for the transatlantic energy transition.
The first point of discussion should involve clean energy innovation. New technologies are needed to achieve climate neutrality by mid-century; the International Energy Agency (IEA)'s net-zero scenario predicts that not-yet-commercialized technologies will account for 35 percent of emissions reductions by 2050. Not only does the world need new technologies, it must also improve existing cleantech to provide greater efficiency and to reduce intermittencies.
The United States and European Union (EU) can be impactful partners for ensuring such technological breakthroughs are delivered on-time and in a politically secure manner. The strengths of the US and European research and development systems are matched by few across the world. New presidential-level initiatives for shared energy earthshots, like those already promoted unilaterally by the US Department of Energy, can accelerate meeting common cleantech innovation goals.
The United States and European Union should also advance common initiatives to upskill for the clean energy transition. In the United States, implementing the IRA will require 9 million new jobs over the next ten years. Meanwhile, the REPowerEU target of installing 750 gigawatts of new solar capacity by 2030 will require doubling employment in the European solar sector. By creating fora to exchange best practices for workforce training, the United States and European Union can accelerate the skills growth needed for a just energy transition.
Join forces on addressing China's unfair electric vehicle practices
European concerns about the IRA's electric vehicle (EV) provisions missed a very different threat to their auto industry. Today, Chinese EV exports are flooding the European market; China's share of EVs sold in Europe has risen to 8 percent and could nearly double by 2025, courtesy of Beijing's own unfair industrial policy practices.
Washington and Brussels should adopt a joint approach to Chinese EV exports. Low-cost Chinese EV exports to Europe can help lower transportation emissions, but these exports also pose a strategic and economic challenge. The United States and European Union should deepen cooperation by standardizing tariffs on Chinese EVs, and sending signals to automakers in democracies across Europe, North America, and the Indo-Pacific that Chinese-made automobiles will not be allowed to exceed a percentage threshold every year. By capping Chinese imports, Washington and Brussels could balance their economic and decarbonization objectives with strategic necessities to avoid falling into the trap of sole-supplier dependency.
Standardize regulations on hydrogen
Washington and Brussels should align their hydrogen policies to the most feasible degree possible. Reducing differences in transatlantic regulations and ensuring common operating standards would not only reduce friction between firms operating in both Europe and the United States, but also incentivize other key hydrogen producers in North Africa and India to align their own regulatory frameworks with that of the United States and Europe.
At the same time, policymakers should take into account the different endowments of green and blue hydrogen resources in Europe and North America. They must also factor in the transport of hydrogen: most international trade will likely be conducted via pipeline, not by ship. Accordingly, the United States and European Union should align hydrogen policies to the maximum extent possible while acknowledging that some differences are inevitable and indeed desirable.
Harmonize industrial decarbonization and climate-aligned trade policies
Ensuring alignment between Washington and Brussels in promoting industrial decarbonization and climate-aligned trade policies will be crucial to make progress towards lowering emissions, ensuring a level playing field between like-minded trade partners, and avoiding global overproduction of emissions-intensive goods.
A report on the two-year-long negotiations of the Global Arrangement on Sustainable Steel and Aluminum is expected to be on the agenda during the summit. These talks were designed to settle a Trump-era tariff dispute, align industrial decarbonization strategies, and address potential trade tensions stemming from the European Union's new Carbon Border Adjustment Mechanism (CBAM), which will impose charges on imported steel and aluminum for the emissions caused by their production.
There has also been bipartisan discussion in Congress on a US version of CBAM on imports like steel. While there is pressure for the United States and European Union to harmonize their approaches on this trade-based form of a carbon tax, there are fundamental differences between the CBAM already enshrined in EU law and the Biden administration's forthcoming proposal that arise from their divergent overall climate strategies. The EU's CBAM relies heavily on a progressively increasing carbon price set by its Emissions Trading System, designed to make emissions unprofitable. By contrast, the United States has focused on government expenditures to incentivize decarbonization. The EU CBAM provides tariff rebates only for imports from countries with an equivalent carbon price, which the United States is very unlikely to adopt.
However, making global progress on industrial decarbonization and promoting climate-aligned trade will require the inclusion of other major industrial countries, especially China and India, which produce most of the world's steel and aluminum. As Washington and Brussels increasingly align strategies to promote trade of low-carbon goods, the two will need to foster an environment that encourages other countries to adopt ambitious decarbonization goals for the heavy industry sector. The proposed Group of Seven (G7) Climate Club—which shares the goal of uniting ambitious countries toward low-carbon trade in such commodities—may be a better venue to move forward multilateral alignment on industrial decarbonization if the US-EU discussions fail to catalyze an approach that could be extended to other major economies.
Collaborate on European LNG diversification
Europe's diversification away from Russian gas is a transatlantic success story. However, while the continent has greatly reduced its intake of Russian piped gas, its imports of Russian liquified natural gas (LNG) are moving in the opposite direction, offering the Kremlin a growing revenue stream for its war in Ukraine. The United States and European Union must articulate a shared plan for reducing reliance on Russian LNG and hampering Russia's ability to expand its maritime gas trade elsewhere. Washington and Brussels should impose sanctions on companies that support LNG development in Russia and limit Russia's access to LNG equipment via third countries.
Work together to enforce the Russian oil price cap
The price cap on Russian oil imposed by the G7 has succeeded in cutting Russian oil revenue in half. However, Russia's shadow fleet of illicit oil tankers have blunted its effectiveness in recent months. The three presidents should work on strategies to improve enforcement of the price cap, mandate and verify that oil tankers are carrying sufficient insurance, and increase the costs of operating the shadow fleet by imposing tariffs to drive up the price of additional ships.
Conclusion
This week's summit comes at a time of profound momentum for transatlantic energy relations, as an increasingly diversified Europe stands strong in the face of Russia's weaponization of energy. As the transatlantic alliance deals with new energy and climate challenges ranging from supply chain bottlenecks to industrial competition, presidential-level initiatives to maintain that momentum are crucial for achieving shared energy security and decarbonization objectives.
George Frampton is a distinguished senior fellow and the director of the Transatlantic Climate Policy Project at the Atlantic Council Global Energy Center
Olga Khakova is the deputy director for European energy security at the Atlantic Council Global Energy Center
Joseph Webster is a senior fellow at the Atlantic Council Global Energy Center
Paddy Ryan is the assistant director for European energy security at the Atlantic Council Global Energy Center and the editor of EnergySource
Maia Sparkman is an assistant director at the Atlantic Council Global Energy Center
William Tobin is an assistant director at the Atlantic Council Global Energy Center
Meet the authors
Related content
Learn more about the Global Energy Center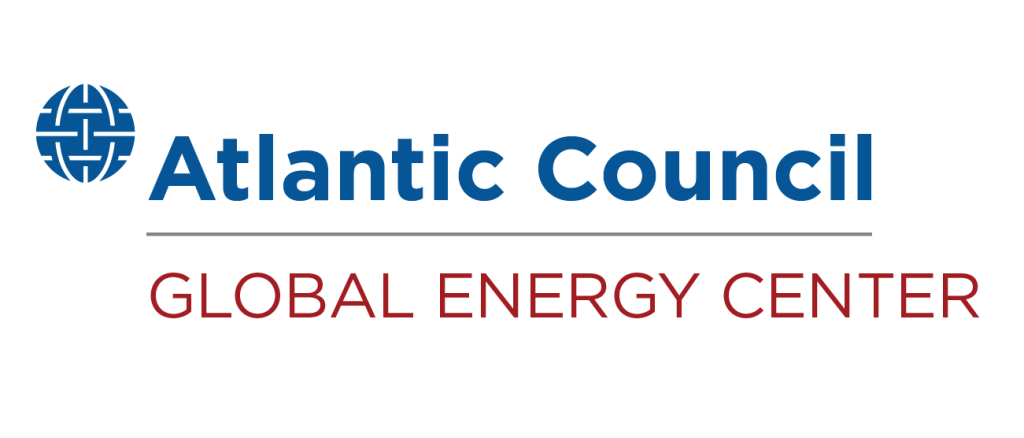 The Global Energy Center develops and promotes pragmatic and nonpartisan policy solutions designed to advance global energy security, enhance economic opportunity, and accelerate pathways to net-zero emissions.