As Russia's invasion of Ukraine approaches six hundred days, devastation continues to mount. Throughout the war, Moscow has bombed numerous residential areas, destroying apartment complexes, shopping malls, hospitals, nursing homes, cultural centers, and schools.
As part of this assault on civilians, the Russian military has also attacked Ukraine's energy infrastructure, leaving many Ukrainians without heat or electricity during winter in what the World Health Organization has referred to as the "largest attack on health care on European soil since the Second World War."
Experts predict rebuilding Ukraine will cost more than $1 trillion. Some international stakeholders are hesitant to invest in these efforts, put off by uncertainty regarding when the war will end and concerns about corruption, a lingering legacy of Ukraine's Soviet past.
Despite these concerns, there are numerous reasons why international investors should see Ukraine's energy reconstruction as a worthwhile opportunity. If done right, a rebuilt Ukraine could become a European energy leader.
Ukraine has the ingredients for a bright and prosperous future. Its population has among the world's highest levels of literacy and educational attainment. Ukraine's scientific, engineering, and mathematics professions are highly regarded, and the country's tech sector has continued to grow even during the war.
Ukraine's ability to innovate and adapt will be crucial to reconstruction efforts. Some industry experts predict Ukraine could become one of the world's most dynamic centers for tech innovation after the war, according to a recent piece by the Financial Times. Ukrainian innovation has been most apparent during the Russian invasion, where Ukrainian technicians successfully operated the energy grid amid repeated Russian bombing campaigns, courtesy of adroit pre-war planning to reduce Russian energy dependence and skillful crisis management during the war.
Ukraine is a rapidly diversifying away from Russian gas, creating an opportunity to remake the country's energy system and support greater diversification efforts within the European Union (EU). Amid conflict, emergency measures have quickly reduced gas demand and increased domestic production, creating the possibility for increased exports in the future.
Ukraine foresees itself not only as an alternative supplier of natural gas to Europe. The country is actively planning for a green reconstruction of its energy system, allowing Ukraine to end its dependence on Russian gas while also contributing to Europe's energy transition. The Organisation for Economic Co-operation and Development notes that Ukraine has already undertaken the initial steps in this process, implementing reforms necessary to increase the role of market forces needed to leverage private enterprise for the country's green transformation.
Should Western investors provide the capital to Ukraine's innovation ecosystem to propel this transition, they could together create a clean energy hub for Europe and a sandbox for clean energy innovation that can support decarbonization efforts across the continent and beyond.
The idea is not without precedent. After the Second World War, Germany and Japan were left in devastation by their own imperialist policies. Despite the atrocities committed by both countries, the international community chose to invest in and rebuild the two states.
German and Japanese infrastructure was rebuilt and modernized, and reconstruction efforts provided numerous job opportunities and economic growth. It took time, but seventy years later, these efforts paid dividends. Today, these two countries are part of the G7, a group of the world's largest economies. Germany and Japan are two of the globe's top ten manufacturing countries, and a recent US News report ranked Japan first and Germany fifth for global technological expertise.
Like Germany and Japan, Ukraine has the education, population, and infrastructure to succeed. There is no reason to believe that a rebuilt Ukraine would not be an economic juggernaut on a similar scale as Germany and Japan.
As Ukraine presses forward, the will and resilience of the Ukrainian people to resist Russia's invasion suggests they will do whatever it takes to create a better future for their nation. Becoming an energy leader for Europe will assist these ambitions tremendously. Ukraine already has the tools, minds, and infrastructure to make this happen. What it needs is financing and support from international partners.
Mark Temnycky is an accredited freelance journalist covering Eurasian affairs and a nonresident fellow at the Atlantic Council's Eurasia Center. He can be found on X @MTemnycky
This blog is the first in the author's two-part series on Ukraine's energy future
Meet the author
Related content
Learn more about the Global Energy Center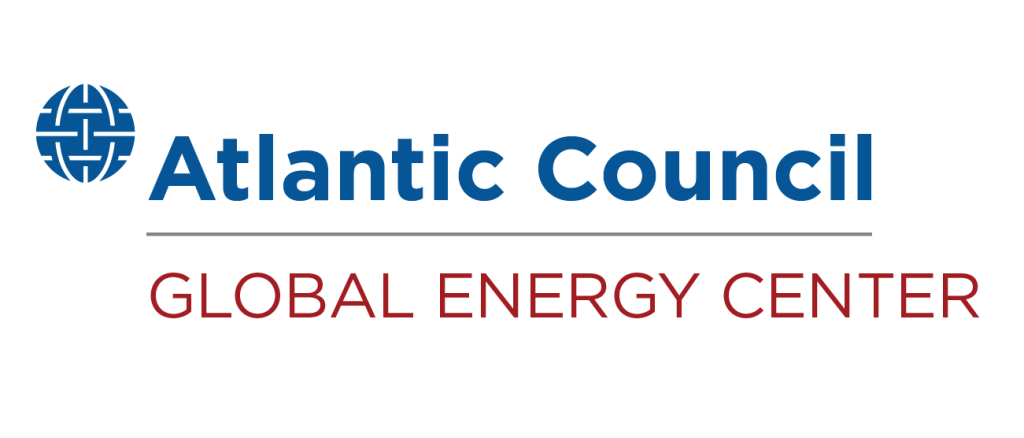 The Global Energy Center develops and promotes pragmatic and nonpartisan policy solutions designed to advance global energy security, enhance economic opportunity, and accelerate pathways to net-zero emissions.