As the first country to pass a law codifying women's vital roles in building peace and security worldwide, the United States has the potential to become a leader in advancing the gender-equality fight. However, it has yet to tap into the power of its cities and states—even though mayors and governors are key to implementing the country's foreign policy goals through partnerships with other local leaders across the Americas. The United States must deepen its commitment to women's peace and security by taking these principles beyond the national level.
Six years ago, the Women, Peace and Security (WPS) Act created a government-wide WPS strategy. Since then, US agencies have identified four lines of effort to achieve its objectives.
"Seek and support the preparation and meaningful participation of women around the world in decision-making processes related to conflict and crises."
"Promote the protection of women and girls' human rights; access to humanitarian assistance; and safety from violence, abuse, and exploitation around the world."
"Adjust US international programs to improve outcomes in equality for, and the empowerment of, women."
"Encourage partner governments to adopt policies, plans, and capacity to improve the meaningful participation of women in processes connected to peace and security and decision-making institutions."
Federal agencies such as the departments of State, Defense, and Homeland Security, and the US Agency for International Development (USAID) have developed implementation plans, outlining their WPS objectives, actions, and goals. But for all lines of effort, cities and states can play a pivotal role that is not sufficiently reflected in US policy.
As the fourth line of effort explains, partnerships are a crucial part of the United States' WPS strategy. In the realm of city- and state-level diplomacy, mayors and governors are already forming important partnerships with their counterparts across the Americas, which could prove useful in achieving all WPS goals. Those relationships are key because the Western Hemisphere includes the ten most violent cities in the world, and women and girls are disproportionately impacted by such violence. Women and girls across the hemisphere are vulnerable to gang violence, femicide, and sexual harassment in public spaces. A 2022 survey found that 89 percent of women interviewees in Buenos Aires had experienced sexual harassment on public transportation. In Lima, Peru, nine of ten women between the ages of nineteen and twenty-nine have been victims of street harassment. The Mexican municipality of Juárez, Nuevo León registered over twenty femicides and 158 disappeared women and girls in 2022. According to a survey by Stop Street Harassment, 66 percent of women reported experiencing sexual harassment in public spaces across the United States.
The United States has recently made great strides in incorporating local leaders into a whole-of-country foreign-policy strategy, but it has yet to do that with its WPS strategy. The United States already has the structure for doing so; last year, the US State Department launched a new Unit for Subnational Diplomacy led by Special Representative for City and State Diplomacy Nina Hachigian, who was formerly deputy mayor of international affairs for Los Angeles. In her first "dipnote," she wrote about her office's aim to create channels for greater connectivity and collaboration between local leaders. That connectivity could provide a channel for achieving the United States' WPS goals.
Hachigian will be in attendance at the first-ever Cities Summit of the Americas in Denver later this month, which will provide local leaders with an opportunity to share knowledge about the strategies they deploy at home to advance WPS principles. At the convening, the State Department must ensure that conversations about building safer, resilient, and more accessible and sustainable cities include gender-sensitive perspectives that shed light on the experiences of marginalized groups. It should do more than just avoid "manels" to promote gender equity and women's peace and security: Organizers must also dedicate time to discussing, with all participating mayors, the impacts of migration, climate, and housing specifically on women.
In the near term, the State Department should prioritize gender equality in the new "Cities Forward" initiative, which was announced last year to help cities in the Americas share knowledge about solving various urban issues and will be formally launched this spring. Since this program will direct US government funds to support urban development, it is crucial that the city-level action plans demonstrate a disaggregated impact on women and girls.
In the long term, the United States should embed WPS into its city- and state-level work by ensuring that women meaningfully participate in subnational diplomacy, that women are protected and have freedom in cities, and that cities and states create deep partnerships focused on gender equality:
Ensuring women's meaningful participation: The United States should ensure that its city and state diplomacy strategy supports current women leaders and helps them learn from each other's experiences. Despite the growing numbers of local female elected officials in the Western Hemisphere—including Santiago Mayor Irací Hassler, Bogotá Mayor Claudia López, Los Angeles Mayor Karen Bass, and Intendant of Montevideo Caroline Cosse—the glass ceiling persists. Within the last year, only 11 percent of Latin American large cities and 26 percent of large cities in the United States have had women mayors. On the sidelines of major urban conferences such as the Cities Summit, the C40 World Mayors Summit, and Urban20, the United States could host off-the-record convenings with women mayors to strengthen international partnership opportunities and identify obstacles to reaching political parity.

The United States should also, through its cities and states, engage civil-society groups that are advocating for women's rights in cities and thus fostering an environment conducive to female political leadership. Women represent roughly 52 percent of the public-sector workforce in Latin America and the Caribbean and play a crucial role in supporting local governments. Civil-society networks such as La Red Mujer y Hábitat are working to advance women's rights in urban areas. The Subnational Unit should encourage US mayors to work with these civil-society groups and public-sector leaders when forging partnerships with Latin American and Caribbean cities, particularly those led by male mayors, to ensure that discussions include a gender perspective and create space for women's participation.
Strengthening women's protection and freedom in cities: The United States should collaborate with local governments and bolster the capacities of municipal justice systems and security sectors, adopting a gender-sensitive approach, to effectively prevent and respond to gender-based violence. By recognizing the ways in which violence affects female populations, in all their diversity, cities can develop more targeted and effective responses. The United States can learn from other cities' approaches: Kelowna, Canada, introduced programming between community groups and local police to rebuild trust and accountability after multiple indigenous women were murdered or disappeared. Durango, Mexico, uses real-time data to identify and classify high-risk zones for women, making it possible to deploy awareness and security campaigns tailored to the distinct needs of various populations. The Unit of Subnational Diplomacy should collaborate with the Secretary's Office of Global Women's Issues at the US Department of State and the Office of Women, Peace, and Security at the US Department of Defense to analyze these varied city-level approaches and develop blueprints for city-level WPS plans in the United States.
Deepening partnerships to support gender equality: The United States should scale up and coordinate existing efforts that are already supporting women's equity in cities. The City Hub and Network for Gender Equity (CHANGE)—formed by leaders in Los Angeles, Buenos Aires, Mexico City, and four other major global cities—aims to tackle gender disparities in access to government services. The State Department's subnational unit should assist in an expansion of the CHANGE network and other city-led initiatives to reach a more diverse body of cities across the Americas.

The United States should also amplify and collaborate with existing local grassroots networks—such as the Association of Women Council Members and Mayors of Bolivia or the Network of Women Vice Governors of Peru – to foster regional connections between women leaders and support existing initiatives from the bottom up.

Additionally, the recently announced USAID Network for Gender Inclusive Democracy could offer a platform to support women's political and civic participation and leadership in cities. The new network aims to promote coordination, knowledge-sharing, and policy advocacy to advance gender equality. The special representative for subnational diplomacy should advocate for the participation of state and city leaders in this new program. Including local leaders in this network can help the Subnational Unit enhance its efforts in championing gender-sensitive strategies, while simultaneously providing a local perspective to national-level discussions on gender and democracy.
The United States' approach to city and state diplomacy is still in development. The Unit for Subnational Diplomacy is barely six months old, and Hachigian's team has the opportunity to champion a gender-sensitive security strategy across the hemisphere. By 2050, nine in ten people in the United States as well as Latin America and the Caribbean are expected to live in urban areas. The leaders who run these areas must be empowered to make them safer and more equitable environments for all.
---
Willow Fortunoff is an assistant director at the Atlantic Council's Adrienne Arsht Latin America Center.
Diana Paz García is a conflict resolution graduate from Georgetown University specializing in gender-based violence and nontraditional security threats.
Further reading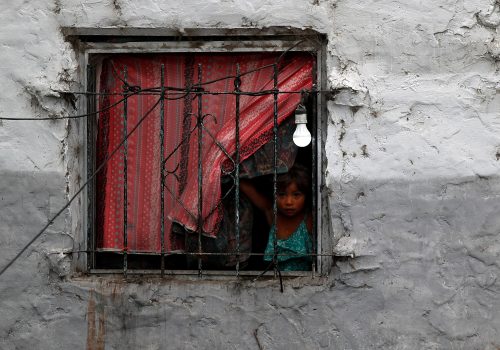 Wed, Mar 29, 2023
New Atlanticist By Atlantic Council experts
Narrowing the gender gap is pivotal for charting a more prosperous future for the region. Five experts on the region provide their ideas for doing so.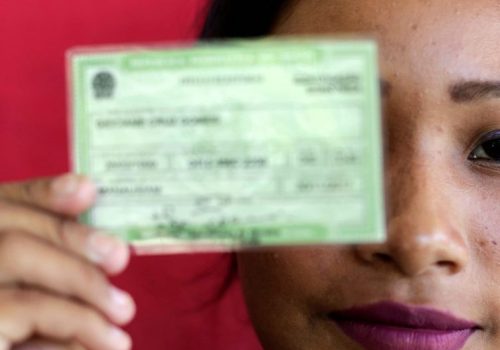 Tue, Mar 21, 2023
Report By Valentina Sader, Isabel Bernhard
Women are essential to democracy, yet face systematic barriers to political entry and impact. Using the case of Brazil, we analyze the state of women's political participation and of political violence against women. We propose timely, actionable approaches to reduce women's unique political challenges and to further strengthen democratic health.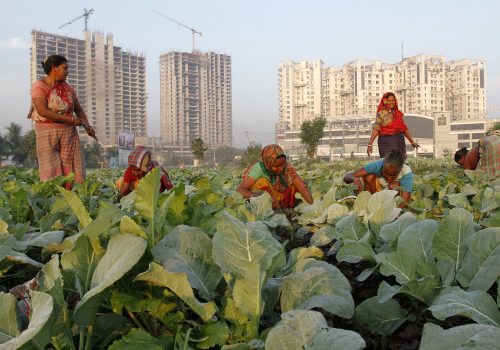 Wed, Mar 8, 2023
New Atlanticist By Nicole Goldin
This year's International Women's Day is taking place against a backdrop of an inflation surge that is disproportionately impacting women.