While international headlines have focused on high-profile disputes within the NATO alliance over a litany of issues including defense spending, trade, Syria, and Brexit, transatlantic leaders stressed on December 3 that these disagreements are dwarfed by the continued success of the seventy-year-old alliance.
"Our alliance has always risen to whatever challenge is being thrown at it," UK Secretary of State for Defense Ben Wallace said on December 3, as transatlantic leaders gathered in London to mark seventy years of NATO and chart a new course for the organization. Speaking at the NATO Engages townhall event co-hosted by the Atlantic Council, Wallace highlighted NATO's quick response to Russia's illegal annexation of Crimea and invasion of eastern Ukraine as an example of the Alliance's ability to meet the new challenges of the 21st century. "We have adapted again to reinvigorate our deterrence and our defense, with enhanced forward presence, rapid reaction, and higher readiness," he explained.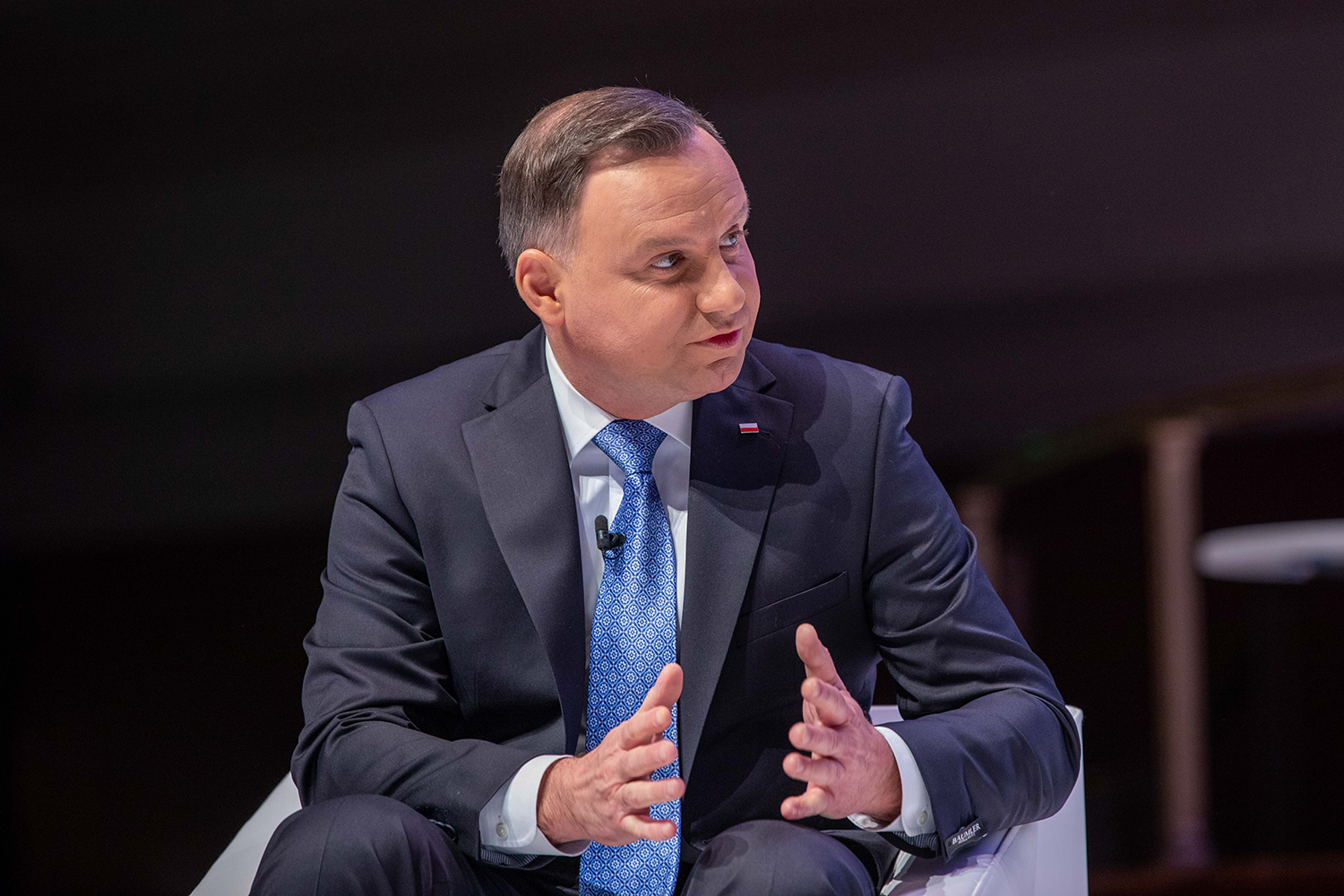 Polish President Andrzej Duda agreed, labeling the "establishment of NATO presence in the Eastern flank" as the "most important" NATO accomplishment of the last few years. By reacting quickly to Russia's aggression in the region—including sending more troops to the frontline Baltic states and Poland, and stepping up joint surveillance and monitoring activities—"NATO has shown that it is alive," the Polish president argued. If NATO is really "an organization without purpose," as some commentators have suggested, why, Wallace asked, "do our adversaries put so much effort in destabilizing our alliance?"
NATO's accomplishments have often been overshadowed by significant disagreement within the Alliance over the last few years. US President Donald J. Trump has consistently criticized NATO allies for not spending enough on defense, while Turkey has angered its NATO partners by purchasing an air defense system from Russia and launching a combat operation in northeastern Syria. But Duda, who joined Prime Minister of North Macedonia Zoran Zaev in a session at NATO Engages on December 3, argued that these tensions are only natural because "NATO is an alliance of almost thirty countries and there are many interests." Despite the political disagreements, he assured the audience that Europe sees "the Euro-Atlantic Alliance [as] one of the crucial elements of our stability…and our security."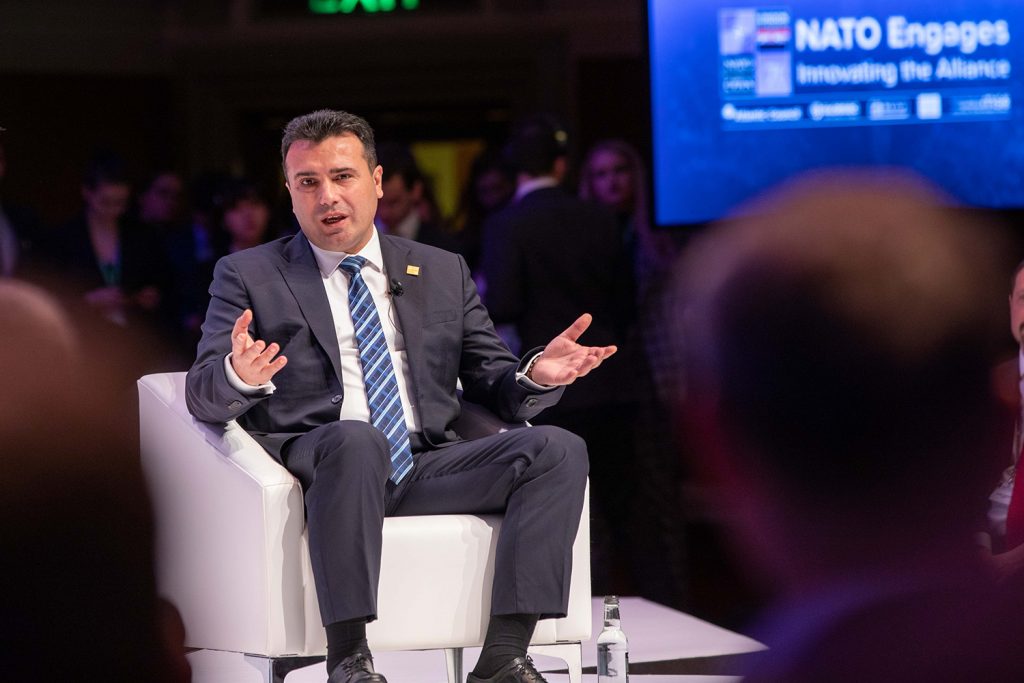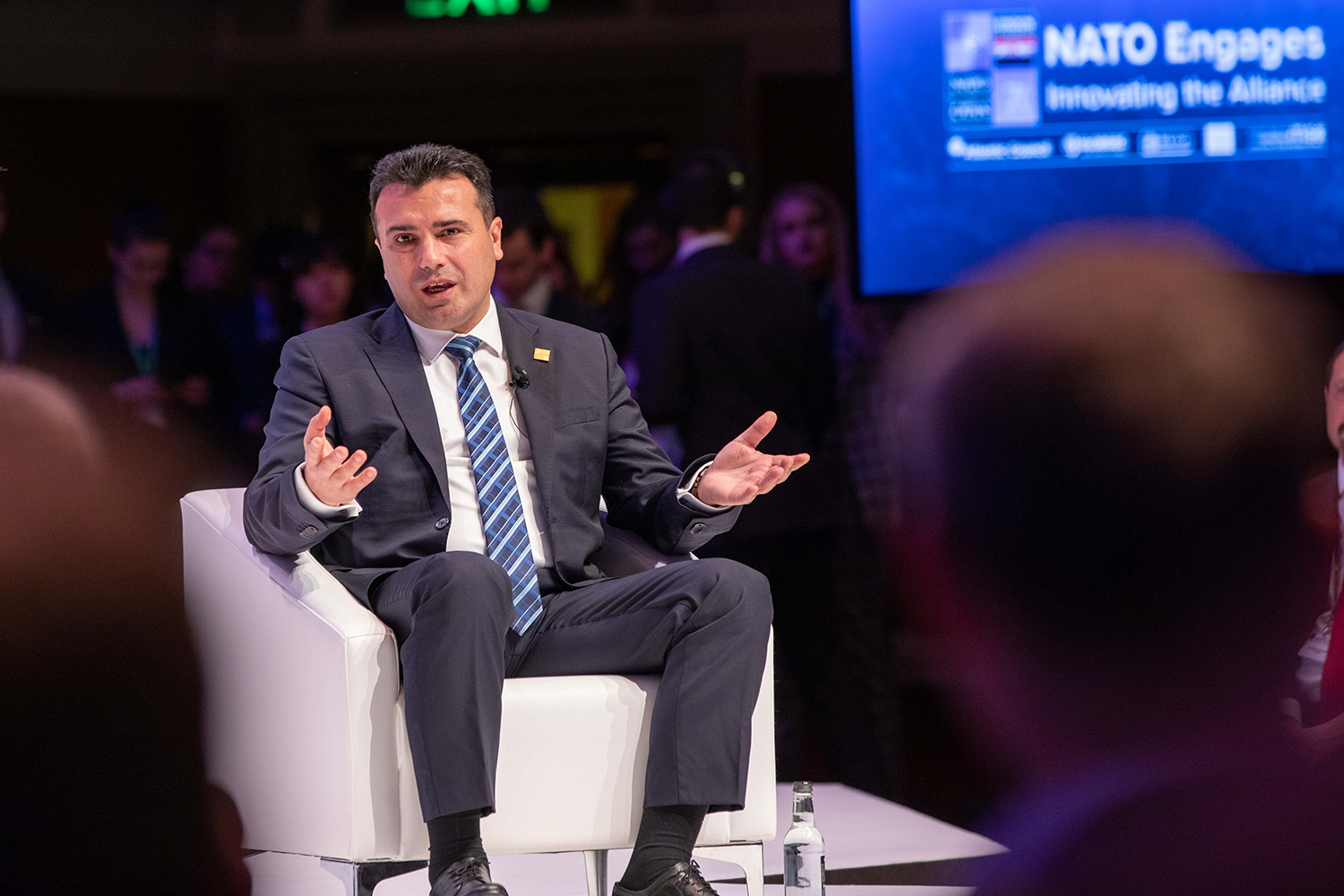 While his country has been primarily focused on the threat from Russia, Duda stressed that Poland is "ready to fulfill all our duties and responsibilities as a NATO member," and assist its allies in protecting their citizens' security from threats wherever they originate. "I believe in 360-degree policy," he maintained. "The eastern flank…is not the only problem," and NATO should also look "at the southern flank" to address instability in North Africa and the Middle East which threatens many NATO countries with refugee flows and fuels terrorism. Although member states may debate the priority of these challenges and the best way to meet them, Wallace explained that alliance unity should never be endangered, because "our comparative advantage over our competitors has always hinged on our togetherness."
When event moderator Stephen Sackur of BBC's HARDTalk questioned whether all member states still see the Alliance as effective in the 21st century, Zaev argued that the example of his country—which is set to become the thirtieth member of the Alliance—shows that "the power of attraction to NATO" remains "really big." The fact that his country was willing to change its name as part of a deal with Greece to open the door to NATO accession, Zaev explained, demonstrates that the Alliance is still viewed as a success by its neighbors and that its historical role of preserving peace in Europe and abroad means that temporary disagreements will never cause a member of the family to walk away. "Every member country will never forget the reasons for [NATO]," he argued. "NATO must be prepared for new challenges," he added, "but I don't think something big will happen with someone going out of NATO."
Looking ahead
"While the Alliance is faster, fitter, and fairer than it has ever been," Wallace said, "we will have to keep changing and adapting to tomorrow's challenges," which will be the focus of the NATO Leaders' Meeting on December 4. Wallace stressed that NATO countries must continue to increase "investment in both our conventional forces, which are so important to effective deterrence, and in those new capabilities needed to address the challenges that lie ahead." Allies will also need to innovate, as "maintaining our technological edge is the only way we can avoid obsolescence and deliver on our most important pledge: keeping our people safe," Wallace argued. NATO will also need to "consistently be on the hunt for the next geopolitical disruptors, such as demographic shifts or climate change or the next technological advancement that changes the rules of the game completely."
NATO leaders will help support these goals on December 4, Wallace reported, by "agreeing a plan for NATO's response to emerging and disruptive technologies, recognizing two new operational domains in space and cyberspace, and developing plans to confront and deter hybrid tactics."
Despite the litany of internal disagreements and this growing array of new threats, Duda was confident that NATO will be up to the task in the 21st century, as its history and recent activity have shown it consistently effective in meeting the challenges thrown its way. "We have many threats around," Duda said, "and we have answered [them]."
David A. Wemer is associate director, editorial at the Atlantic Council. Follow him on Twitter @DavidAWemer.
Further reading