On Tuesday, April 13, the Scowcroft Center's Forward Defense (FD) practice area hosted distinguished defense executives to deliberate the unique role of the modern government services company in providing for national security and defense imperatives. As the latest installment of FD's Captains of Industry Series, this event provided a platform for business leaders to discuss issues at the interface of defense ministries and industries, cultivating practical solutions to pressing market challenges.
FD Senior Fellow Steven Grundman kicked off the event, recognizing that the government services sector has quadrupled in size over the past quarter-century in response to the government's evolving need for technical, professional, and operational capabilities. Mr. Grundman then turned to President and CEO of the Professional Services Council, Mr. David Berteau. Leading a trade association representing over four hundred government services companies, Mr. Berteau intricately understands the role of this sector in government problem solving. His remarks unveiled the facts shaping the growth of the sector: Over 50 percent of the Department of Defense's $450 billion in contracts are for services, with "technology development and innovation across the board … leading to changes in the nature of what the government buys under contract." While what was once considered a product is now bought as a service (i.e., International Space Station spacesuits, launch, and delivery), government procurement remains stuck in the past, soliciting inputs rather than outcomes. Mr. Berteau rounded out his remarks with three uncertainties paving the path ahead for the government services market: 1) budget; 2) leadership; and 3) an erosion of trust in the government.
Featured on the ensuing panel were two defense executives familiar with both the facts and uncertainties defining the government services sector: President and CEO of Siemens Government Technologies (SGT), a company seeking to deliver innovative solutions to address federal customer imperatives in sustainment and production, Ms. Tina Dolph, and President and CEO of Applied Research Associates, Inc. (ARA), an international research and engineering company which seeks to deliver robust and innovative solutions that help secure the world, Dr. Robert Sues. Mr. Grundman moderated a conversation with these two captains of industry on their own experiences, the broader government services market, and drivers of change.
Both executives viewed their own companies as supporting a broader government mission of solving for the public good. Ms. Dolph alluded to the broad spectrum of roles this industry fulfills, from building bases in Africa for the State Department to solving computing challenges for NASA. This point was similarly evident in the distinct projects of SGT and ARA, with the former leveraging digital transformation software to enhance federal government resilience and the latter filling the national defense research and development appetite. Dr. Sues further posited that government services companies are always solving problems directly effecting the public good, highlighting his own company's role in responding to shortages in personal protective equipment (PPE) prior to the COVID-19 pandemic.
Zooming out to the broader market in which they act, Dr. Sues and Ms. Dolph considered changes and continuities in the government services sector. According to Dr. Sues, challenges remain in effectively partnering with the federal government, including a difficulty in buying and selling inputs rather than outcomes, and the government's business preferences. Specifically, Dr. Sues expressed concern for the inclusion of mid-size companies, seeing them as "squashed between big companies that have the scale and the small business preferences." On the contrary, these mid-size companies can bring unique perspectives to the table while still being capable of risk-sharing. For these reasons, Dr. Sues expressed a hope to see more mid-sized contracts from the Biden administration. Finally, Dr. Sues underscored that he has found the most effective contracts being when government and industry "truly work together as a partner," with risk-sharing being one such mechanism for signaling mutual buy-in. Ms. Dolph similarly noted a change in the market, from the government contracting services for undesirable tasks, to doing so for real partnerships. She highlighted the opportunities possessed by General Raymond and the US Space Force, harnessing the small size and agility of a new organization to form innovative partnerships. In response to an audience question fielded by Atlantic Council Member and Managing Director of Capital Alpha Partners Mr. Byron Callan, Ms. Dolph emphasized that the modern government services companies must fall in love with the customers' problems rather than their own solutions, an effective framework to ensure both government and industry see eye-to-eye.
The conversation rounded out with an eye towards the future, contemplating drivers of change in the government services industry. Both Ms. Dolph and Dr. Sues agreed that a constantly evolving workforce, with a commitment to continued learning, is both challenging to secure and critical to maintain in keeping pace with new technologies as they arise. Internal training within any government services company is crucial to personnel acquiring the digital skills necessary to solve for evolving defense issues. Building upon the last installment of the Captains of Industry Series on "Innovating the Business Model of Defense," Mr. Grundman remarked that "software may eat the defense market," with Ms. Dolph similarly recognizing that software enables all aspects of defense–from acquisition to procurement–and Dr. Sues stating that his company dies if it does not keep up with these latest technological trends.
Throughout the conversation, all panelists took a forward-looking approach in analyzing the trajectory of the transforming government services industry. Overall, the government services sector helps prepare the Department of Defense for the most logical next fight. As new domains (i.e., space and cyber) and nontraditional threats to the homeland (i.e., the Coronavirus pandemic) present major challenges to US national security, the capabilities of modern government services companies will need to adapt to answer to the newfound needs of their government clients.
You can watch this event on "The Modern Government Services Company: Innovating Solutions to Public Challenges" here or below. For more information about the Atlantic Council's Forward Defense practice or to read our latest reports, op-eds, and analyses, please visit the website here. You can also sign up for updates from Forward Defense on the latest trends, technologies, and military challenges shaping tomorrow.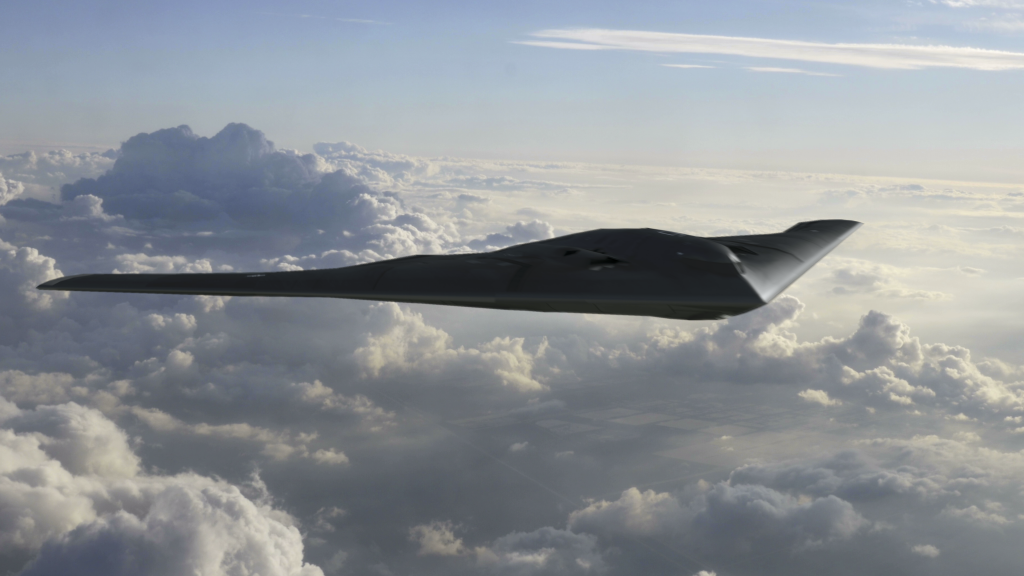 Forward Defense, housed within the Scowcroft Center for Strategy and Security, generates ideas and connects stakeholders in the defense ecosystem to promote an enduring military advantage for the United States, its allies, and partners. Our work identifies the defense strategies, capabilities, and resources the United States needs to deter and, if necessary, prevail in future conflict.