Chinese Community Building in the Middle East: Chinese in Dubai
FIND THE CHINA-MENA PODCAST ON THE APP OF YOUR CHOICE
-The History and Presence of Chinese Community in Dubai
-The Reason why Chinese are Migrating to the Middle East
-The increased Presence of Chinese Companies in the Middle East
-The Challenges of Chinese migrants in the Region
-The New Opportunities surrounding within the Chinese Communities in the Region
-The Impact of Religious Relationship of Muslim Communities and Chinese Communities for China and the Gulf Countries

Timestamps
[00:00] Introduction
[02:27] The Presence of Chinese Community in Dubai
[10:53] The Reason for Chinese Migration
[15:23] Increasing numbers of Chinese Companies
[19:39] Challenges of Chinese People
[25:05] Opportunities within the community
[31:31] Muslim and Chinese relationship
[35:04] Perspective of Emiratis to Chinese Communities
[39:23] The Takeaways of Our Guest
[42:18] Conclusion

Dr. Yuting Wang joins us to discuss Chinese Community Building in the Middle East, and how increased migration in recent decades has aided in the development of China-Gulf ties, with the UAE being one of the nations with a significant Chinese population. Dr. Wang will also explore the influence of Chinese communities in the UAE, and the social relationships between Chinese and locals.

Dr. Yuting Wang is a nonresident research fellow in the Center on Religion and the Global East at Purdue University and has previously held visiting positions at Northwestern University, University of California-Berkley, and LSE. She has published widely on Chinese Muslims, overseas Chinese, and Sino-UAE relations. She is the author of Between Islam and the American Dream: An Immigrant Muslim Community in Post-9/11 America, and Chinese in Dubai: Money, Pride, and Soul-Searching.
"The objective of Chinese migrants is to find markets with great potential, and the Gulf region offers excellent economic chances, which is why Chinese migrants flock to the Middle East."
About the China-MENA podcast
The China-MENA podcast features conversations with academics, think-tankers, and regional specialists on Chinese Influence in the Middle East and informs US and MENA audiences in the policy and business communities about the nature of China's outreach to the region.
At a time when China's global footprint is getting deeper and deeper, it has never been more important to understand its foreign policy and the Middle East is one of the world's most consequential regions: home to major religions, diverse cultural and social heritage, central to global energy markets, and of course, geopolitics, linking people and markets in Asia, Africa and Europe. This show will help you understand what China is doing in the region, and how the region is engaging with China as an increasingly important external power.
---
---
This podcast was funded in part by a grant from the United States Department of State. The opinions, findings, and conclusions stated herein are those of the author and do not necessarily reflect those of the United States Department of State.
---
Further reading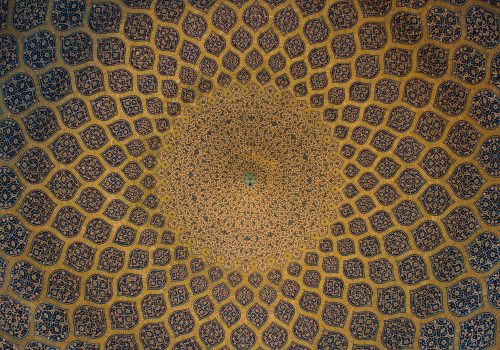 Tue, Feb 15, 2022
China-MENA Podcast By Atlantic Council
Professor Anoushrivan Ehteshami joins the China-MENA podcast to discuss China-Iran relations and the state of the bilateral relationship.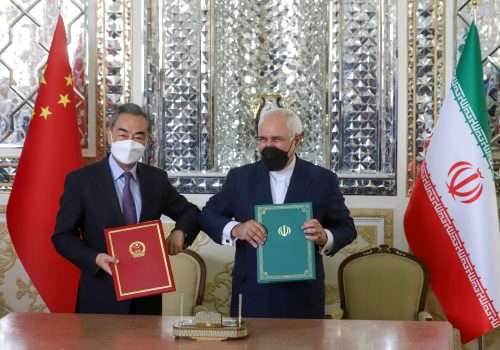 Thu, Apr 1, 2021
MENASource By Jonathan Fulton
This marks the first time that every GCC country has received a senior Chinese official in the same calendar year. China's MENA footprint is only getting deeper.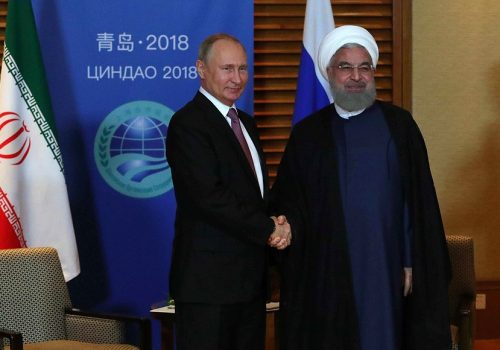 Wed, Oct 24, 2018
EnergySource By Sara Bazoobandi
In May, the US government announced it would unilaterally withdraw from the Joint Comprehensive Plan of Action (JCPOA) and re-impose the sanctions previously lifted or waived. While the re-imposition of sanctions is certainly not welcomed by Iran, it is also nothing new. Iran has long struggled with various economic sanctions and the Iranian economy has […]