Global Development Initiative and Global Security Initiative: China's Blueprint for the New World Order
SUBSCRIBE TO THE CHINA-MENA PODCAST ON THE APP OF YOUR CHOICE
– China's Promotion of Initiatives and Slogans
– Skepticism around Funding and Support from State-Owned Banks
– Implementation of Belt and Road Initiative and Northern Initiative
– Xi Jinping's 32 Deliverables and Action Plans
– Capacity Building through Vocational Training Programs
– China's Aim to Mediate Conflicts and Increase Military Presence in the Middle East
– Importance of Monitoring China's Initiatives and Developments
– China's Foreign Policy Shift towards the Global South
Chapters
00:09 – Introduction
01:53 – China's Global Initiatives: Shaping a New World Order
06:00 – Beijing's Ambitions: Altering the US-Led World Order
10:40 – Advancing Global Initiatives Amidst US Resurgence
13:23 – Empowering Influence: China's Growing Global Impact
18:21 – China's Foreign Policy Shift: Strengthening Ties with the Global South
20:05 – Embracing China's Offer in Global Development
24:18 – Offering an Alternative Development Model
31:58 – China's Initiatives: Balancing Rhetoric and Reality
35:54 – Promoting Democracy and Facing Challenges
39:40 – Check and Counter Check: Global Influence Battle
40:24 – Superpower Rivalry: Assessing Positive and Negative Impacts
43:21 – Outro
In this episode, we are joined by Tuvia Gering and Michael Schuman to explore China's flagship initiatives, the Belt and Road Initiative and the Northern Initiative, as we attempt to uncover the country's true intentions in funding and supporting genuine global development projects.
Our esteemed guests shed light on the Chinese Communist Party's approach and its practical implementation tactics of these global initiatives. They also examine Beijing's progress support, capacity building, and knowledge-sharing efforts—including global development centers and vocational training programs.
Tune in to gain a better understanding of China's aspirations in shaping global governance. Addressing challenges and skepticism, this episode offers valuable insights for those intrigued by China's international outreach strategies and its global development initiatives.
Embracing multilateralism allows us to foster multiple partnerships and engagements, resulting in a balanced world with diverse sources of strength
Beijing remains steadfast, doubling down on their initiatives with unwavering momentum
About the China-MENA podcast
The China-MENA podcast features conversations with academics, think-tankers, and regional specialists on Chinese Influence in the Middle East and informs US and MENA audiences in the policy and business communities about the nature of China's outreach to the region.
At a time when China's global footprint is getting deeper and deeper, it has never been more important to understand its foreign policy and the Middle East is one of the world's most consequential regions: home to major religions, diverse cultural and social heritage, central to global energy markets, and of course, geopolitics, linking people and markets in Asia, Africa and Europe. This show will help you understand what China is doing in the region, and how the region is engaging with China as an increasingly important external power.
---
---
This podcast was funded in part by a grant from the United States Department of State. The opinions, findings, and conclusions stated herein are those of the author and do not necessarily reflect those of the United States Department of State.
---
Further reading
Wed, Aug 17, 2022
China-MENA Podcast By Atlantic Council
Ambassador Bilahari Kausikan discusses the influence of the US-China Competition in the Southeast Asia region and much more!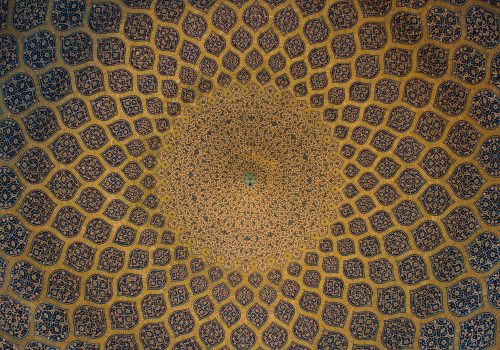 Tue, Feb 15, 2022
China-MENA Podcast By Atlantic Council
Professor Anoushrivan Ehteshami joins the China-MENA podcast to discuss China-Iran relations and the state of the bilateral relationship.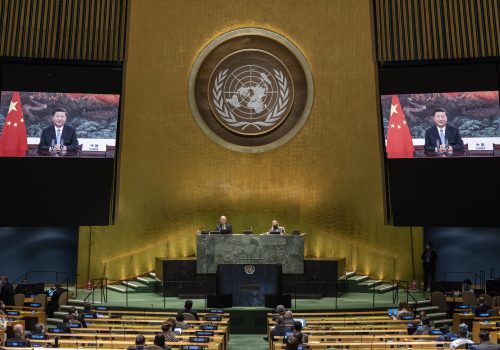 Tue, Jan 24, 2023
China-MENA Podcast By Atlantic Council
Nadege Rolland joins us to discuss China's support and dissatisfaction with the existing global order and whether the country will continue to support or try to change it via Chinese-led initiatives.