Event recap
On September 24, 2021, the Atlantic Council Global Energy Center hosted a public event focused on the prospect for Namibia to become a green hydrogen hub in Southern Africa. Speakers discussed the potential for green hydrogen to advance African decarbonization and the expected impact of energy innovation on African socio-economic development. H.E. Tom Alweendo MP, Namibia's Minister of Energy and Mines, kicked off the event with keynote remarks, highlighting the Namibian government's efforts to support green hydrogen development by creating a healthy economic environment that will attract foreign direct investment. Following Minister Alweendo's address, the event turned to a panel discussion featuring Andrew Herscowitz, Chief Development Officer of the US International Development Finance Cooperation, H.E. Obeth Kandjoze, Namibian Minister and Director General of the National Planning Commission, H.E. Ipumbu Shiimi, Namibian Minister of Finance, Dr. Sara Vakhshouri, Founder and President of SVB Energy International, and Amb. Rama Yade, Director of the Atlantic Council Africa Center. Randy Bell, Director of the Atlantic Council Global Energy Center, moderated the discussion.
Namibia's vast solar and wind energy resources provide a strong foundation for the development of a green hydrogen hub in Southern Africa. Namibia's government leaders see domestic renewable energy generation and green hydrogen production as key vectors of national decarbonization. According to Minister Obeth Kandjoze, Namibia is home to 1,500 kilometers of coastline desert with sunlight exposure totaling over 3,500 hours a year, conditions ideal for producing solar and wind power at high availabilities. If it were to harness its renewables potential, Namibia could decarbonize its power sector and serve as a springboard for global hydrogen exports, according to Minister Kandjoze.
The Namibian government approaches green hydrogen as an emerging market opportunity with the potential to spur national and regional economic growth. As such, the government is currently focused on stimulating public-private relationships to support domestic green hydrogen development, and Minister Shiimi affirmed that Namibia aims to become a net exporter of energy. Notably, Germany has invested $46 million in Namibian green hydrogen development, and the Southwest African nation is leaning into ESG-oriented capital flows and sustainable finance to build momentum for renewables projects. As noted by Minister Shiimi, "for the first time we are seeing capital shifting into projects supporting carbon neutrality…we also want to tap into this market and take advantage of green bonds to build supporting infrastructure to support these industries." In response to this influx of investment, the Namibian government has recently created the Green Hydrogen Council, and according to Minister Shiimi, this entity will work to ensure funding translates into genuine project development that advances strategic national goals. A request-for-proposal has been issued and investors have begun surveying Namibia's coastal deserts for shovel-ready project opportunities.
Green hydrogen's many use cases provide Namibia with an opportunity to decarbonize its economy, expand its industrial sector, and create national and regional employment. As more renewable energy capacity comes online, clean electricity and green hydrogen can be used to diversify the economy in cultivating new industries like domestic steel production and zinc processing. Dr. Sara Vakhshouri shared similar sentiments regarding the complementary uses for Namibia's renewable energy resources: Namibia is one of the world's driest countries, and readily available solar and wind resources could be used to power desalination centers. She also explained that the Namibian government could also look to its uranium reserves to catalyze interest in domestic nuclear energy development and pink hydrogen production.
Namibia is focused on developing regional partnerships that will help transform a potential surplus of solar and wind power into increased energy access in the region. As noted by Amb. Rama Yade, Sub-Saharan Africa has the lowest level of energy access in the world, and clean electricity development is key to economic growth. Minister Kandjoze agreed, affirming that Namibia's renewable electricity would not just be consumed domestically, but exported to the region and its people through the Southern Africa Power Pool. He emphasized that while Southern Africa boasts $1 trillion in electricity trading potential, African governments will need to work collaboratively in order to unbundle energy markets if they are to capitalize on this opportunity. For this reason, the Namibian government hopes to work together with its neighbors to design a low-carbon energy market for Southern Africa. This will require the development of a full legal framework conducive to new infrastructure projects and the cultivation of a green hydrogen ecosystem.
In its effort to establish a green hydrogen hub in Southern Africa, the Namibian government hopes to partner with global development organizations for financial and technical support. Andrew Herscowitz, Chief Financial Officer of the US International Finance Corporation, wants to see a Namibian green hydrogen initiative succeed. Referencing South Africa's success with renewable independent power producer investment, Andrew explained that it is his "dream to see Southern Africa [develop into] a power hub." Minister Kandjoze echoed these sentiments and echoed the government's call for development organizations to support Namibia in creating a tailor-made green hydrogen development process that will ensure projects come to fruition.
In closing, Andrew Herscowitz emphasized that Namibia has the power to control its energy destiny, and all the panelists agreed that public-private partnerships are essential to creating a green hydrogen hub in Southern Africa. Likewise, Minister Kandjoze affirmed that, through renewables development and green hydrogen deployment, the government's main task is "to ensure that everybody in Namibia feels the prosperity of the economy." In his closing remarks, Minister Alweendo invited partners to invest in Namibia's clean energy future and to support the region's socio-economic development.
Madalin How is a Spring 2021 Young Global Professional at the Atlantic Council Global Energy Center.
Agenda
Welcoming remarks by
Amb. Rama Yade
Director
Atlantic Council Africa Center
Keynote remarks
H.E. Tom Alweendo MP
Minister of Mines and Energy
Republic of Namibia
A conversation with
Andrew Herscowitz
Chief Development Officer
US International Finance Corporation
H.E. Obeth Kandjoze
Minister and Director General, National Planning Commission
Republic of Namibia

H.E. Ipumbu Shiimi
Minister of Finance
Republic of Namibia
Dr. Sara Vakhshouri
Founder and President
SVB Energy International
Amb. Rama Yade
Director
Atlantic Council Africa Center
Moderated by
Randolph Bell
Director and Morningstar Chair for Global Energy Security
Atlantic Council Global Energy Center
Learn more about the Atlantic Council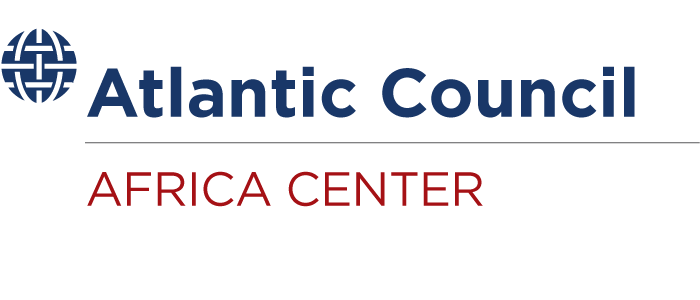 The Africa Center works to promote dynamic geopolitical partnerships with African states and to redirect US and European policy priorities toward strengthening security and bolstering economic growth and prosperity on the continent.